GE Could Sell Its Stake in Dozens of Startups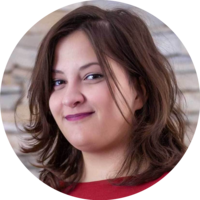 General Electric (GE) is considering selling GE Ventures, a startup that has invested in over 100 early-stage companies.
The world-renowned conglomerate and employer of two Nobel prize winners has been short on cash for years now, after a series of poorly-timed acquisitions and generous share buybacks.
GE Ventures owns stakes in many successful startups, including Elon Musk's high-speed transportation business - Virgin Hyperloop One. Other examples include PingThings, a big data and machine-learning company, and a smart window manufacturer called View.
"During this time of transformation for GE, we are evaluating strategic options for GE Ventures to continue delivering returns for our shareholders and partners," GE stated on Thursday. News of a potential sale of GE Ventures was reported earlier by CNBC.
A wide array of companies GE Ventures is interested in backing are listed on its website. The startups come from sectors such as logistics and medical technology, as well as ones dealing with cutting-edge AI and blockchain.
GE offered no comments on sales-related details, but it did mention a plan on remaining "committed to supporting our portfolio companies, business units and partnering with the entrepreneurial ecosystem." The exact amount of money the GE Ventures sale could generate is uncertain.
The sale of GE Ventures is the latest in a series of GE business sales, some of which are integral to the company's public image and perceived identity
Another long-standing representative that had to go is BioPharma unit, a drug maker instrument and software manufacturer. BioPharma was sold to Danaher for over $21 billion.
GE is also likely to get rid of most of its stake in Baker Hughes (BHGE), the oil services company GE acquired only 2 years ago, under its former CEO, Jeff Immelt. GE has also been working on selling its famous light bulb unit for years now, but to no avail.
Still, according to Fitch Ratings, even if it fails to sell the light bulb unit, GE ought to be able to raise at least $37 billion from the announced transactions.
So far in 2019, GE has succeeded in improving its financial situation to a degree, with its shares spiking more than 40%
Wall Street has complimented the immediacy with which GE has approached the business sales and raising cash under CEO Larry Culp. If it keeps up the pace, it could do a lot to stabilize the business.
Also, as Fitch noted, GE is leveraged higher than its peers, and this position is threatened unless the balance sheet is fixed, and the company manages to turn its business around.
More from news
The US drive-thru restaurant franchise Checkers & Rally's closed a multimillion-dollar deal with Israeli startup Hi Auto and purchased its AI-based speech recognition software. The restaurant chain announced that it was implementing the technology in all the company-operated stores and most of the franchised locations. Hi Auto's technology will enable Checkers & Rally's customers to place their orders through an automated speech recognition system that reportedly has a 95% accuracy rate. The system is capable of recording changes in the order during conversations with customers and understands complex menus and even half-sentences. In short, the solution acts as the perfect employee who does not grow weary, never misses a day of work, is always polite, and never forgets to suggest upsells. The system helps solve the labor shortage problem in the US restaurant industry, which loses hundreds of thousands of employees each month. When compared to human employees, the software is able to take orders faster and handle more customers simultaneously without any errors. The move is seen as a strategic one by Checkers & Rally's, which has been struggling in recent years to keep up with the likes of major chains such as Wendy's, Burger King, and Jack in the Box. Along with investing in restaurant POS systems that streamline order management, Checkers & Rally's has also been upgrading its mobile app. The goal is to make it easier for customers to order and pay ahead without having to wait in line for the cash register. The deal is also a major achievement for Hi Auto, which was founded in 2019 by Zohar Zisapel and has raised $8 million to date. The company will now be able to scale its operations and widen its presence in the US market with one of the biggest fast-food companies as its client.
By Julija A.
·
March 18,2022
Pony.ai, a US- and China-based autonomous driving tech-startup company, reported on March 7, 2022, that its valuation had peaked at $8.5 billion.
By Julija A.
·
March 14,2022
On January 25th, New York and Tokyo-based startup Bokksu announced its Series A funding round raised $22 million.
By Julija A.
·
February 07,2022
---
Leave your comment
Your email address will not be published.