GE Could Sell Its Stake in Dozens of Startups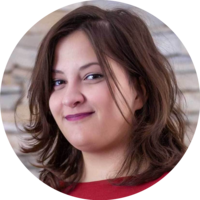 General Electric (GE) is considering selling GE Ventures, a startup that has invested in over 100 early-stage companies.
The world-renowned conglomerate and employer of two Nobel prize winners has been short on cash for years now, after a series of poorly-timed acquisitions and generous share buybacks.
GE Ventures owns stakes in many successful startups, including Elon Musk's high-speed transportation business - Virgin Hyperloop One. Other examples include PingThings, a big data and machine-learning company, and a smart window manufacturer called View.
"During this time of transformation for GE, we are evaluating strategic options for GE Ventures to continue delivering returns for our shareholders and partners," GE stated on Thursday. News of a potential sale of GE Ventures was reported earlier by CNBC.
A wide array of companies GE Ventures is interested in backing are listed on its website. The startups come from sectors such as logistics and medical technology, as well as ones dealing with cutting-edge AI and blockchain.
GE offered no comments on sales-related details, but it did mention a plan on remaining "committed to supporting our portfolio companies, business units and partnering with the entrepreneurial ecosystem." The exact amount of money the GE Ventures sale could generate is uncertain.
The sale of GE Ventures is the latest in a series of GE business sales, some of which are integral to the company's public image and perceived identity
Another long-standing representative that had to go is BioPharma unit, a drug maker instrument and software manufacturer. BioPharma was sold to Danaher for over $21 billion.
GE is also likely to get rid of most of its stake in Baker Hughes (BHGE), the oil services company GE acquired only 2 years ago, under its former CEO, Jeff Immelt. GE has also been working on selling its famous light bulb unit for years now, but to no avail.
Still, according to Fitch Ratings, even if it fails to sell the light bulb unit, GE ought to be able to raise at least $37 billion from the announced transactions.
So far in 2019, GE has succeeded in improving its financial situation to a degree, with its shares spiking more than 40%
Wall Street has complimented the immediacy with which GE has approached the business sales and raising cash under CEO Larry Culp. If it keeps up the pace, it could do a lot to stabilize the business.
Also, as Fitch noted, GE is leveraged higher than its peers, and this position is threatened unless the balance sheet is fixed, and the company manages to turn its business around.
More News
Bitrefill has just closed a $2 million seed round led by Coin Ninja, with participation from Litecoin creator Charlie Lee, Fulgur Ventures and BnkToTheFuture. This veteran startup provides cryptocurrency gift cards for big brands and mobile refills. It's also building Lightning Network-based products and services. In addition to previous funding from Boost VC and others, the new seed round adds up to $2.4 million total in Bitrefill capital. At the moment, Bitrefill is only offering its services to U.S. and European clients. The new funding round will enable its expansion to new jurisdictions, and help it launch other innovative products. As their CCO John Carvalho stated for CoinDesk, they plan on achieving "worldwide coverage within the year." It's also highly likely Bitrefill will hire new people and expand its creative staff. Charlie Lee and Bitrefill stated in a press release that the startup's increased participation in the lighting network ecosystem "opens up even more potential for Bitcoin and beyond." In 2019, Bitrefill launched its Thor & Thor Turbo products to facilitate onboarding to the Lightning Network. This enabled users to give lightning channels to other people with no need for new setup on the recipient's end. 1ML.com claims that Thor is the main lightning network capacity increasing service in terms of value with almost $19,000 worth of Bitcoin. Thor is also the top service provider running nodes on the network.Although Carvalho refused to comment on the exact revenue his 16-person team generated in 2019, he stated cryptocurrency gift card sector is growing at a breakneck speed. With regards to broader plans for allocating this capital in 2019, Sergej Kotliar, the Bitcoin startup's founder and CEO added:"We see it as a big token of trust that investors from the Bitcoin and broader cryptocurrency community have chosen to put their money behind us and support us in our growth journey." One should bear in mind that several funding rounds are often a necessary step in the startup growth lifecycle, according to the 2019 Startup Failure Deep Dive Report. In fact, every subsequent seed round is increasingly more difficult to obtain. Of the 1,098 tech companies CBInsights tracked that raised seed rounds in the US during a two-year period, 46%, could raise a second seed round, and only 14% had successfully raised a fourth round of funding. With proper backing by Coin Ninja, Bitrefill is much more likely to rise to more ambitious, innovative outcomes, and work with more Bitcoin businesses to grow the network.
Small business owners seem to be in high spirits since May 2019. According to the National Federation of Independent Business, the index of small business optimism is the highest it's been since October—105.0 points. This surpasses economists' predictions (102.0 points) and indicates a positive change for a lot of companies. The index had been in decline before February 2019, when it started slowly increasing, eventually reaching historically high numbers last month as six components improved, one fell, and three were unchanged. Reports show that 30% of firms plan to increase their capital spending, while the share of companies expecting to raise selling prices fell to 20%, which may slow down pricing power. Despite trade uncertainty, businesses are expecting more favorable prospects. Based on a survey of 650 small businesses, 9% of firms reported higher nominal sales in the past three months. Here's some more interesting data: according to the NFIB survey, 62% of small businesses are trying to hire more workers in their field, but 54% of them report difficulties with finding competent employees for the positions that need to be filled. This seems to be a common struggle for a lot of small companies, as 24% of owners said that finding qualified workers is the single biggest challenge they face. According to some economists, the claim that there aren't enough professionals available is grossly overstated. Businesses could find better workers if they increased pay and benefits, especially in highly-competitive industries. Despite these claims, NFIB states that the increase in compensation is the highest it's been since 1973. More owners are starting to understand the benefits of offering competitive salaries when searching for talent. It's important to bear in mind that there are fewer Americans in the labor force now than there were a decade ago. An impressive 64% of companies also reported increased spending on capital equipment, which is a six-point gain since February 2018. This general optimism is driving the workforce forward and encouraging firms to hire more skilled workers. We can also expect more startup openings in the upcoming months, as analysts predict positive reports will motivate people to open their own firms. Given the May readings, it would seem that most small businesses are looking forward to branching out and growing their companies. This kind of enthusiasm needs to be nurtured if we are to ensure healthy economic progress.
By Julija A.
·
June 12,2019
Payless ShoeSource is calling it quits. The 62-year-old chain is liquidating its assets and closing down its stores in the largest retail liquidation by store count to date in the US.The once-giant retailer is shutting all of its 2,500 North American shops. "Our liquidation sales will continue to run through the end of June 2019, during which we are offering amazing deals at up to 80% off," the company said via a statement on its website. "Stores are closing on a rolling basis through June."What led to the decline of this decades-old shoe store chain?Payless has been struggling to stay in business for the past two years. In 2017 it filed for Chapter 11 in hopes of reorganizing its debt. Things were starting to look up in August that year when the company cleared $435 million of debt. With plans to provide for omnichannel features like ship-to-home and pickup-in-store, the crisis seemed to have been averted, and the company appeared to be catching up with its competitors.However, optimism in the company's revival was short-lived. Payless ShoeSource accumulated more debt due to an inventory-flow disruption during the 2017 holiday season. And the 2018 back-to-school season was met with yet another crisis. As a result of a computer breakdown, the retailer overstocked and was forced to sell millions of pairs of shoes at discounted prices during this holiday season. These two inventory-related issues in two consecutive years cost Payless $66 million. The plan for introducing the omnichannel improvements was put into action in only 200 brick-and-mortar stores. Without those features, the shoe retailer couldn't address the needs of modern shoppers, forcing it out of business.The final nail in Payless's coffin was entering Chapter 22 bankruptcy in February 2019. After that, its creditors decided that liquidating the 2,500 North American stores was the most profitable solution for its lenders-turned-owners. And so began the largest retail liquidation to date, in terms of the number of stores being shut down. In order to sell off the entire inventory of the US shoe retailer - estimated at $1 billion - two of the largest liquidation companies needed to team up. Change in legislation limits retailers' optionsAs David Wander, an attorney with Davidoff Hutcher & Citron points out to Retail Dive - the critical point was reached in 2005 when the U.S. Bankruptcy Code changed. Until then, he explains, retailers facing bankruptcy had a chance to revise their inventory, replace their suppliers and management team, cut down on the number of stores, and take other actions. Most importantly, the timeframe for evaluating the effects of those changes was a couple of years. It takes time to test new strategies and their impact on the financial bottom line. Following the changes in the bankruptcy code, the law now gives retailers only 210 days to reorganize. This is not enough time to terminate leases and reduce store footprints.The new law has been viewed as a contributing factor behind the recent bankruptcies of Toys R US, Bon-Ton and most recently Payless ShoeSource.
By Ivana V.
·
June 12,2019
---
Leave your comment
Your email address will not be published.