G7 Leaders Promise $100 Billion for Climate Finance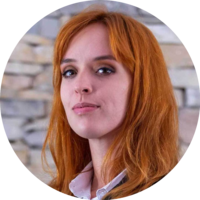 On Sunday, June 12, the leaders of the G7 - a political forum of the world's leading industrial nations that comprises Canada, Germany, France, Italy, Japan, the United Kingdom, and the United States - agreed to increase climate finance. They renewed their pledge to raise $100 billion per year to help financially less stable countries reduce carbon emissions.
However, many environmental groups have expressed concerns regarding the G7's promise, the first being the likelihood of it falling through. After all, the original $100 billion pledge, made in 2009, wasn't met, and after the summit concluded, only two countries offered specific details regarding the amount of money they would contribute. Canada stated that it would provide $4.4 billion over the next five years, while Germany committed to submitting $7.26 billion each year.
The second major issue highlighted by the green organizations is that funding projects such as those dedicated to combating climate change is expensive, and with the amount of work that needs to be done, the discussed sum simply won't be enough.
"The G7's reaffirmation of the previous $100 billion a year target doesn't come close to addressing the urgency and scale of the crisis," said Teresa Anderson, the climate policy coordinator at ActionAid.
The 2021 G7 summit was held in Cornwall, United Kingdom, on June 11-13, and it was attended by the following representatives:
-Justin Trudeau, the Prime Minister of Canada
-Emmanuel Macron, the President of France
-Angela Merkel, the Chancellor of Germany
-Mario Draghi, the Prime Minister of Italy
-Yoshihide Suga, the Prime Minister of Japan
-Boris Johnson, the Prime Minister of the United Kingdom
-Joe Biden, the President of the United States
-Ursula von der Leyen, the President of the European Commission
-Charles Michel, the President of the European Council
About the author

Julija A.
Julia A. is a writer at SmallBizGenius.net. With experience in both finance and marketing industries, she enjoys staying up to date with the current economic affairs and writing opinion pieces on the state of small businesses in America. As an avid reader, she spends most of her time poring over history books, fantasy novels, and old classics. Tech, finance, and marketing are her passions, and she's a frequent contributor at various small business blogs.
More News
In a recent report, JPMorgan Chase & Co. predicted that Amazon is likely to become the largest retailer in the US by 2022. This would place it ahead of its current main competitor Walmart. According to JPMorgan's estimates, Amazon's gross merchandise volume has been growing by 41% for several years now and has reached $316 billion in 2020, while Walmart's GMV has risen by 10% year after year and was at $439 in 2020. One of the main reasons Amazon has been so successful is due to the COVID-19 outbreak. The pandemic has caused many to turn to online shopping instead of going to physical stores where they might get infected. Even as the virus crisis is dying down as more and more people are getting vaccinated, it's clear from Amazon's latest quarterly results that the eCommerce giant is still hugely popular among consumers. For instance, compared to the first quarter of 2020, the company's net sales increased by 44% in the first quarter of 2021. Although, as is apparent from JPMorgan's research, Walmart isn't struggling, it was, to a certain extent, negatively affected by the pandemic. Namely, the retail corporation had to set aside additional funds for providing its employees in department stores with certain means of compensation for working in a high-risk environment. As of now, no other US-based brand has managed to build an eCommerce presence as widespread and versatile as Amazon's. It dominates the US information technology industry along with Google, Apple, Microsoft, and Facebook. Amazon is also the number one internet company in the world in terms of revenue and market capitalization. Amazon was founded in 1994 by Jeff Bezos as an online marketplace for books. In 1998, Bezos began selling music and videos as well. By the end of that year, he had expanded the company's assortment of goods to include numerous other products. Today, Bezos's net worth equals more than $190 billion, making him the richest man on the planet.
By Julija A.
·
July 26,2022
Virtual reality and augmented reality are taking ground with the retail sector, according to recent research conducted by ICX Association. The report shows a clear upward trend, with the value of this technology in the retail sector estimated to reach $1.6 billion by 2025.The IoT market was valued at more than $94 billion by the same report, so it's no surprise that the retail sector would adopt and benefit from this technology. Walmart and Target are pioneering the field by using and investing in emerging technologies to grow their businesses. Target implemented AR technology to help back in 2017 when it allowed shoppers to use their smartphone cameras to see how Target furniture would look in their homes. It also experimented with virtual makeup applications online, as well as training employers with the help of VR. With the COVID-19 pandemic changing the way retail functions, these experiments turned out to be a much-needed trial for such technologies, allowing businesses to better cater to customers. Walmart took an essential step toward implementing these technologies when it recently acquired Zeekit. This five-year-old virtual fitting room startup allows you to be your own model and see whether an article of clothing fits before purchasing it. Zeekit's app is already used by Macy's and many other fashion brands. By applying and further developing Zeekit's technology, Walmart has a chance of overcoming the most significant issue customers have with online shopping in times of the pandemic: not being able to try clothes on. According to Yael Vizel, Zeekit's founder, the benefits are crystal clear: the technology reduces the average return rate from 38% to just 2%. This is just one example of how retail could benefit from AR/VR and IoT. Gartner estimated in 2019 that nearly 100 million consumers would have a better experience shopping thanks to these implementations. The number was based on a survey Gartner conducted in 2018, which indicated that by 2020, 46% of retailers planned to adopt and deploy such solutions to meet customer requirements. AI has already been deployed to identify and monitor shoppers' habits, create software that allows retailers to keep track of their inventories, and implement BOPIS (buy online, pick up in-store) systems. The current challenge technology providers have to overcome is the lack of reliable retail data that could allow them to create suitable solutions. According to Charu Thomas - the CEO of tech startup Ox, which provides AR-based order fulfillment software - the most significant challenge is inventory accuracy. Accomplishing accurate inventory tracking typically requires heavy infrastructure to be made possible. Thomas also pointed out that: "The time for testing these emerging technology applications is up," and that companies looking to compete in the pandemic-changed world should try and leverage these technologies in their business operations to improve performance.
By Julija A.
·
June 11,2021
A recent survey by CreditKarma has revealed that the majority of unemployed Americans - 80% of them - are not taking advantage of the available COVID-19 relief options, even though they are aware of the opportunity. The poll, which surveyed 1,037 adults, explains the reasons for numerous Americans struggling through the pandemic without availing themselves of the much-needed financial aid. There were multiple explanations in the questionnaire for participants to choose from, and they could select more than one. Sixty-two percent of the respondents said that they knew about this option but were confused about where and how they should apply for it, 7% percent of them noted that the overall process was "too confusing" or expected the waitlist to be too long. Twenty-seven percent believed they wouldn't qualify, so they didn't attempt to apply, while 16% were "overwhelmed by information." Eight percent didn't want to take the needed funds from someone who might need it more. Only 20% of unemployed Americans who completed the survey applied for, received, and used financial help during the pandemic. Authors of the survey also pointed out that some of the respondents did not understand that the funds they received throughout the pandemic - such as stimulus checks and boosted unemployment insurance - were part of the federal COVID-19 relief efforts. Out of people who participated in the survey, 68% said stimulus checks were the most helpful in maintaining financial stability throughout the pandemic. Forty-eight percent thought the same about unemployment benefits, and 28% felt it was the suspension of student loan payments that helped them stay afloat. It might still not be too late to qualify for assistance. If you haven't received your stimulus check or filed your taxes yet, you can adjust the tax filings and claim the money as a fully refundable tax credit. If you are a small-business owner, check with your bank whether there are some benefits you could apply for. The best banks for small business offer their own COVID-19 relief options you might be eligible for.
By Julija A.
·
June 10,2021
---
Leave your comment
Your email address will not be published.