Future Looks Bright for Crypto as Coinbase Hits the Public Market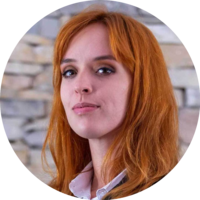 Coinbase made its debut on Nasdaq on Wednesday, closing the day with a market cap of around $62 billion. That makes it the seventh-largest new US listing, right behind Uber's market cap of $69.9 billion. The success of Coinbase signals a bright future for the crypto market. It's also worth noting that companies and individuals that rely on crypto mining are increasingly looking to remote desktop software.
Coinbase is a start-up based in San Francisco that allows people to buy and sell cryptocurrencies. It's the first crypto start-up to go public on the US stock market, with proponents of digital currencies describing this moment as proof of the industry's strength.
Coinbase started the day at $381 a share, which is significantly higher than the $250 reference price set by Nasdaq. It then shot up to $429 before dropping to a low of $310 and finally closing at $328.28. The listing offers a great avenue to invest in crypto for both young, tech-savvy investors who use tools like task management software as well as more traditional investors who had reservations about buying risky digital currencies.
The success of this crypto exchange eclipsed giants like DoorDash, Kraft Foods, Palm, General Motors, and Visa. It even surpassed Goldman Sachs' $31 billion listings in 1999. If Coinbase's listing remained at $465, it would have surpassed Airbnb's $86.5 billion listings. It goes without saying that such companies must have a foolproof online legal service.
If Coinbase's price of $328 per share endures, its market cap might increase to $83 billion. The company, which has 1700 employees and 56 million registered users, reported a net profit between $730 million and $800 million for the first three months of the year, bringing in $1.8 billion in revenue.
About the author

Julija A.
Julia A. is a writer at SmallBizGenius.net. With experience in both finance and marketing industries, she enjoys staying up to date with the current economic affairs and writing opinion pieces on the state of small businesses in America. As an avid reader, she spends most of her time poring over history books, fantasy novels, and old classics. Tech, finance, and marketing are her passions, and she's a frequent contributor at various small business blogs.
More from news
As people continue to feel the effects of the pandemic, many small business owners are struggling to keep their businesses afloat. The US Congress is considering House Bill 3807 to help small businesses with a $42 billion relief package. Erika Polmar, the Independent Restaurant Coalition executive director, said this bill would be a "lifeline" for around 2,700 independent restaurants in Oregon that applied for relief last year but never received it. House Bill 3807 now has to pass the US Senate, and we've yet to see how much relief small businesses will actually receive. If this bill passes, it will provide much-needed relief to small businesses across the country. As Polmar said: "The future of our industry, the 216,000 jobs that restaurants and bars provide Oregonians, are in jeopardy if we don't replenish this fund." If voted in, House Bill 3807 would help the Restaurant Revitalization Fund and support many other businesses impacted by the pandemic. With this bill, small business owners could apply for grants to cover expenses such as payroll, rent, and utilities, letting them avoid getting unfavorable loans to keep their business running. This would be a massive relief for many small businesses that have been struggling to stay open during the pandemic. And although many of them are busy again, they are now facing serious problems with inflation. "All of those costs have skyrocketed. So, what you may have seen happening in 2019 as a really great banner night is now barely making ends meet," said Polmar. Dwayne Thomas, the president of the Live Events Coalition, commented on the bill, saying: "We're just in debt up to the hilt trying to stay open and relevant as now we're going back to work. We're going back to work amid a worker shortage, amid all kinds of supply chain issues, and we're going back to work quite quickly." He also said that the $13 billion would be allocated to different businesses and divided into three rounds. The first round of relief will go to those who lost 80% or more of their income within the past two years.
According to the most recent data from the Bureau of Labor Statistics, February 2022 saw significant job growth.
By Vladana Donevski
·
March 10,2022
Despite some progress over the years, the gender gap persists in finance programs at top business schools.
By Julija A.
·
February 08,2022
---
Leave your comment
Your email address will not be published.