25,000 French Retail Stores Will Accept Bitcoin in 2020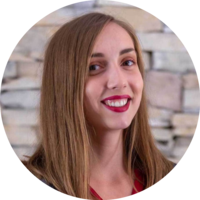 Today at Paris Retail Week, a group of companies headed by Global POS has announced that starting in early 2020 bitcoin will be accepted as a payment method in 25,000 stores across France.
Point-of-sale technology provider Global POS, EasyWallet application, and payments platform Easy2Play are joining forces to launch this cryptocurrency payment system in the first quarter of next year. They say their goal is to enable the 4 million French consumers to spend their bitcoin in retail stores.
Around 30 retailers have agreed to accept the world's largest cryptocurrency in their stores at more than 25,000 sales points. Among them is the American footwear company Foot Locker, along with numerous French brands such as sportswear giant Decathlon, cosmetics retailer Sephora, and furniture and home decor store Maisons Du Monde.
"This is an important symbolic step in the evolution of payment methods in France. However, more than a symbol, what we bring to 25,000 outlets is the ability to safely enter the world of the 3.0 economy," Stéphane Djiane, CEO and Founder of Global POS told a French crypto portal, Cryptonews.
Payments made in bitcoin will be automatically converted into euros when the sale is made. French cryptocurrency trading platforms Deskoin and Savitar will provide conversion services. Both companies are currently applying for Digital Asset Service Provider accreditations under France's PACTE Act.
"With our partners, we want to simplify the adoption of cryptocurrencies as a real means of payment within the framework defined by the law. Though initially, the service we offer will allow only the use of bitcoin, our goal is to open our solution to other cryptocurrencies in the future," Djiane added.
About the author
Ivana V.
Ivana is a staff writer at SmallBizGenius. Her interests during office hours include writing about small businesses, start-ups, and retail. When the weekend comes, you can find her hiking in nature, hanging off of a cliff or dancing salsa.
More News
In a recently published report, Deloitte challenges modern retailers to abandon the ineffective retail metrics of yesterday like sales-per-square-foot and same-store sales and embrace a set of new parameters that complement one another.For the last two decades, retail has been in a state of constant disruption due to the proliferation of the internet and online shopping. Though some feared that the digital era would spell the end of brick-and-mortar stores, it has only lead to a change in business and profit models.As more retailers adopt an omnichannel approach, the industry is no longer torn between players with physical and online stores. Retailers and competitors from other consumer-focused companies have developed additional profit models like variations on subscriptions, marketplaces, fulfillment as a service, in-house ad and media networks, web and cloud services, licensing internal technologies, and venture funds.In many cases, these new profit models help businesses maintain or expand their customer base. However, determining their actual value has proven extremely difficult with existing retail metrics."While retail continues to evolve and adapt to changing consumer preferences and new technologies, it is increasingly critical to develop newer, more relevant metrics to accurately value and measure retailers. The current suite of metrics was built for a time that no longer exists," Matthew Shay, president and the CEO of National Retail Federation affirms.Looking to present both retailers and stakeholders with new ways to measure performance and define marketplace success, Deloitte has come up with a series of holistic and balanced metrics. They are presented in the report titled The Future of Retail Metrics: Measuring Success in a Shifting Marketplace.Five New MetricsAfter surveying retail CFOs and executives at leading retail companies, speaking with representatives of retail trade groups, reviewing annual reports, and spending time with internet-based and online start-ups, Deloitte defined five new indicators of retail performance.The first two metrics focus on how retailers create value by acquiring customers and capture value by sustaining ongoing profitable relationships.Retail profit per transaction. This metric measures the profitability of a company's retail operations, on a per-transaction basis. It provides a common way of looking at all retail activities across all channels.Sales per unique customer. It addresses how much wallet share retailers can drive across their consumer base, through multiple purchases per year or through less frequent, large-scale purchases.The remaining three, more traditional metrics compare top- and bottom-line performance with investment efficiency.Revenue growth. It provides a top-line view that accounts for how a company is growing across its various operations and revenue streams, including both core retailing and auxiliary models.Return on invested capital. This focuses on the importance of investing in the modernization of current operations to keep up with industry changes.Free cash flow. It provides insight into an organization's controllable cash flow reflective of its current investments. This helps identify how much money is available to return to stakeholders and invest in future operations."These value-creation metrics, combined with revenue growth, free-cash-flow, and return-on-invested-capital, give us a better way to analyze any retail business. Everyone needs to start asking questions about the retail profit thesis and get to this level of detail. Every retailer needs to be held to the same standards," Rodney Sides, Deloitte vice chairman told Forbes.
By Ivana V.
·
September 16,2019
The newly opened co-working hub in the Linden Hills neighborhood in Minneapolis provides a place for retailers to gather, share ideas, and experiment with new concepts.Twin Cities have always been the epicenter of U.S. retail. Target, Mall of America, Best Buy, and General Mills are great examples of retail giants who have situated their headquarters in this metropolitan area. Apart from these big players who employ thousands of retail experts, the city is also filled with a number of independent marketing, PR, and design consultancy companies who support the industry.Aware of the fact that the city is bustling with great minds from the retail business but lacking a collaborative space where these people can come together and share their thoughts and ideas, Chris Walton and Anne Mezzenga come up with a business plan.These two former colleagues from Target had worked together a few years before on the 'Store of the Future' project. However, Target CEO Brian Cornell decided to abandon the project, which resulted in both Walton and Mezzenga leaving the company.After their departure from Target, the duo started their own retail blog and podcast called Omni Talk. It's an online space where Walton and Mezzenga write and talk about retail news, focusing on innovation in the industry.Passionate about retail and eager to exchange creative ideas with others in the business, after leaving target Walton found himself spending a lot of time at where he would meet with other retail experts. Anne Mezzenga was doing the same. This is how the notion of creating a retail hub came to be."It was like, well, wait a minute, why isn't there a place to go if you're interested in retail where you can meet people and then you might bump into other people, too? Especially when retail is such a pulse of Minneapolis," Walton told the Star Tribune.They teamed up with Xenia Retail, a point-of-sale technology company based in Minneapolis, and launched Third Haus. Troy Stelzer, the CEO of Xenia, had collaborated with Mezzenga and Walton on Target's 'Store of the Future' project. Stelzer also wanted to create a space where Xenia Retail could continue to develop ideas and showcase the company's capabilities. "We spent the better part of a year interviewing and selecting potential partners for Third Haus," Xenia CEO said. "Most are complementary to our platform. But some have aspects that are competitive to Xenia. We have to be OK with that and understand the friction makes us both better."Located in the Linden Hills neighborhood, the newly opened Third Haus spreads out on 8,000 square feet and is probably the first co-working hub devoted entirely to retail. It's got the typical characteristics of a shared working space such as large white tables equipped with outlets, coffee stations, a printer, and plants hanging from the ceiling.But what makes Third Haus unique is the lab where retailers can go and test their ideas. Brands, tech startups and retailers of all sizes can come to the "Retail Experience Studio" and find display tables, mannequins, and other fixtures at their disposal, which they can use to experiment. The lab is designed to give retailers a fresh perspective on how to roll out innovative concepts at their brick-and-mortar stores.Third Haus offers its members an opportunity to test the latest gadgets intended for retailers such as internet-connected lighting, donated by Philips, that senses when a consumer is near a certain product. Xenia's mobile-checkout and scan-and-go technology are also available for a test try.Mezzenga and Walton have moved their recording studio to the Linden Hill location and now create their Omni Talk podcast there. Xenia Retail employees also work from Third Haus full-time now.Members who want to be a part of this collaborative community can choose from three monthly membership options ranging from $15 to $200 a month.
By Ivana V.
·
July 07,2021
Apple seems to be expecting approximately the same demand as last year for its three new iPhone models set to be announced this fall.According to Bloomberg's anonymous sources, Apple's suppliers are gearing up to produce parts for up to 75 million new iPhones in the second half of 2019, roughly the same number as the year before. This implies that the smartphone maker anticipates a stable demand, in spite of the U.S.-China trade tensions and the growing market share of Chinese rivals like Huawei.Apple's suppliers in Asia are preparing to make components for iPhone 11, iPhone 11 Max, and iPhone 11R - the three new models to be released ahead of the holiday season, the people who requested to remain unidentified told Bloomberg.If demand increases, the U.S. company's Asian partners could accelerate the production to as many as 80 million new devices, an anonymous source familiar with the matter disclosed. Furthermore, the leading iPhone assembler Foxconn Technology Group is allegedly taking on more new workers in Shenzhen and offering salaries about 10% higher than the previous year in order to achieve full staff capacity during the peak production season. However, the fact that Apple expects customer demand to be as high as last year doesn't mean it will be able to sell all 75 million units. Analysts have projected iPhone shipments to drop by some 13% and reach a total of 189 million in the 2019 fiscal year."Apple's growth has become more cyclical and slowed along with the global smartphone market, leaving it dependent on iPhone upgrades to drive sales," Bloomberg Intelligence analysts Boyoung Kim and John Butler said. "Apple's inability to raise iPhone prices much higher is constraining growth. Weakness in China due to competition and the trade war with the U.S. remains an issue."After unit growth turned negative in the closing quarter of 2018, the tech giant stopped revealing iPhone shipment numbers and began providing data about other, successful metrics regarding its services such as Apple Music, and Apple TV+. According to analysts' estimates, Apple sold between 70 and 80 million new devices in the second half of last year when it released iPhone XS, XR, and XS Max.The California-based tech firm has announced new iPhones in September every year since 2012 with new models going on sale shortly after, in the final weeks of the same month. Presuming that the trend continues, consumers can look forward to three new iPhone models powered by iOS 13 in September of this year, too. The latest iPhone 11 models will boast a 6.1-inch and 6.5-inch OLED displays and a triple camera system, as rumored by 9to5Mac.
By Ivana V.
·
July 26,2019
---
Leave your comment
Your email address will not be published.