Fraud Ring Targets Small-Business Owners in a Loan Scheme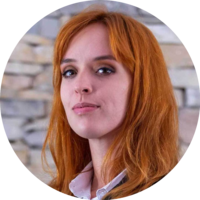 Steal from the poor and give to the rich—it would seem there's no more honor, even among criminals.
A fraud ring, led by Demetrios "Jimmy" Boudourakis from Farmingdale, NY recently targeted 35 small-business owners, not only within Long Island but also reaching as far as California and Florida. He stole more than $2 million through a widespread loan scheme.
This Long Islander managed to find the names of small business owners who were rejected for loans using the dark web, and then cold-called them, claiming their loans could be approved if they paid fees and interest up front. This classic boiler room plot was successful in many instances—one victim alone was scammed out of more than $150,000.
Boudrakis and his associates got cashier checks or wire transfers, and would then make excuses to the victims about why the money wasn't coming. In other instances, they would simply refuse to answer calls.
Boudrakis was charged with grand larceny, money laundering, and other crimes, and has pleaded not guilty at the arraignment in Central Islip, on Wednesday. According to the records, Suffolk County District Judge Gaetan B. Lozito set the bail at $1 million in bonds or $500,000 cash.
The Suffolk DA, Timothy Sini, claims that the fraud began somewhere in 2016 in an office in Melville, NY, and then moved to Seaford, NY. Appropriately enough, the building where the office was located had a huge poster of a "Wolf of Wall Street" hung up on it.
It took over a year and the joint efforts of Nassau Police, Suffolk Police, New York State Police, FBI, and the Drug Enforcement Administration to investigate the scheme and build a strong enough case to catch the criminals and break the fraud ring.
Along with Boudrakis, there were several other associates: Johnson Joseph of Brentwood, NY, charged with grand larceny, money laundering, and a scheme to defraud, Nadim Afzali of Hicksville, NY, charged with a scheme to defraud, Christopher Looney of Bethpage, NY, charged with grand larceny and a scheme to defraud, Tanya Balbi of Farmingdale, NY, charged with a scheme to defraud, Johnson Joseph of Brentwood, NY, charged with grand larceny, money laundering, and a scheme to defraud, and finally, Jude Brun of Elmont, NY charged with a scheme to defraud. They have all pleaded not guilty.
Michelle Soccodato of Hicksville, NY, has yet to appear on an arraignment. She has also been charged with a scheme to defraud.
These kinds of schemes are incredibly dangerous because they target the weak and the vulnerable. Any small business owners who believe they were a victim of Boudrakis's scheme should contact the DA's office for help.
About the author

Julija A.
Julia A. is a writer at SmallBizGenius.net. With experience in both finance and marketing industries, she enjoys staying up to date with the current economic affairs and writing opinion pieces on the state of small businesses in America. As an avid reader, she spends most of her time poring over history books, fantasy novels, and old classics. Tech, finance, and marketing are her passions, and she's a frequent contributor at various small business blogs.
More from news
For two years, eCommerce sales in the US have been flourishing, as people stayed home to avoid crowded areas.
By Danica Jovic
·
March 24,2022
Let's talk about some small business trends that the COVID-19 outbreak spearheaded that will almost certainly continue in 2022.
By Julija A.
·
March 14,2022
The US government plans to allocate $10 billion to help small businesses in underserved communities and initiate a wider economic recovery from the pandemic.
By Julija A.
·
March 01,2022
---
Leave your comment
Your email address will not be published.