Forto Raises $240M in Funding, Led By Softbank's Vision Fund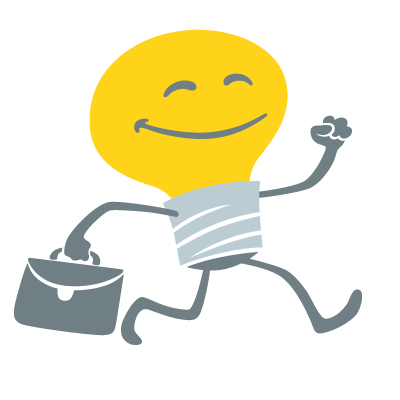 Forto has raised $240 million in an investment round led by Softbank and its Vision Fund, the freight-tech logistics startup announced on Monday, June 21. The five-year-old Berlin company organizing trade shipments between Europe and China plans on expanding its geographical footprint to secure market leadership.
"With this investment, we are able to further accelerate our growth path and roadmap," Michael Wax, CEO and co-founder of Forto, said in a press release.
The investment round was led by Softbank's Vision Fund 2, along with Citi Ventures, G Squared, Northzone, Inven Capital, Unbound, and Cherry Ventures. Forto's valuation now stands at $1.2 billion.
"Logistics is the backbone of global commerce, and data analytics, machine learning, and process automation will reshape the global delivery of goods and services," Karol Niewiadomski, senior investor for SoftBank Investment Advisers, stated. "Forto's centralized platform leverages these technologies to boost operational efficiency, lower handling costs, and increase transparency for their customers. We're pleased to partner with Michael and his team as they continue to scale the business internationally."
With this financial boost, Forto can develop highly transparent and sustainable digitized logistics. Its current client base counts some 2,500 companies, mainly mid-sized businesses; the company helps ship up to 10,000 containers per year by air, sea, and rail. Forto's biggest clients include Home 24, German supermarket chain Edeka, Glencore, and ThyssenKrupp.
Despite the market getting ravaged by the COVID-19 pandemic, the German startup tripled its profits last year and plans on expanding beyond Europe and China.
Forto is not the only freight tech company Softbank has placed its bets on. The Japanese multinational conglomerate led the $1.7 billion investment round backing China's Full Truck Alliance in November 2020, and the overall startup funding numbers around the world continue to break all records.
More News
Despite borrowing a combined $53 billion from the federal trust fund to pay unemployment benefits, California is projected to surpass $24.3 billion in unemployment insurance deficit by the end of this year, as stated in the budget report published this May. The amount borrowed so far accounts for more than 40% of the total loan given to 19 US states. The COVID-19 pandemic has had a severe impact on the state's economy, hitting small businesses hard and causing unprecedented joblessness.  With the unemployment rates remaining high, business leaders warn state officials that the projected budget surplus won't be enough to mitigate the financial hit on employers. Namely, borrowing from the federal unemployment trust fund further to cover unemployment benefits results in higher payroll taxes.  "If they don't do anything more, businesses are going to end up having to pay that tax at a critical time of our economic recovery," said the president of the California Business Roundtable, Rob Lapsley, on Friday, June 18. "If some are teetering on the edge of a fiscal cliff, it could drive them right over the edge, and they go out of business." California's governor, Gavin Newsom, has already tackled the issue in his last month's budget proposal, projecting a tax windfall of $76 billion and proposing $1.1 billion of the federal funds to be used for covering unemployment costs. Even though the proposal is considered a step in the right direction, business leaders advocate a more aggressive approach in paying off debts and suggest allocating $2 billion in payroll tax credits spread over 10 years to small business owners. That, and leaning on insurance providers might help small companies survive these unprecedented times.  The crisis seen during the 2008 recession caused the state to borrow $10.7 billion from the federal trust fund, and it took it eight years to repay the debt, from 2011 to 2018. 
T-Mobile, a subsidiary of the German telecommunications company Deutsche Telekom AG,  announced the launch of its new service for small businesses, the Business Unlimited smartphone plan. With this new service, business users will get unlimited 5G access, more significant premium data, and high-speed hotspot data to speed up their businesses' performance. T-mobile has also added the Small Business Internet service with reliable and fast connectivity to provide its business users with all the benefits of 5G speeds with no data caps. The Small Business Internet tiers don't require signing an annual contract. Another privilege T-Mobile offers to the small business users who qualify is Facebook and Instagram advertising worth $200 with digital marketing expert advice and up to three one-on-one consultations to boost their businesses.  The company's move came as a response to the pandemic forcing small businesses to suddenly switch to remote work, making it difficult for them to adapt business strategies to the online mode.  To help small businesses develop a mobile-first strategy and focus their digital transformation on remote work and mobile devices, T-Mobile aims to enable them to conduct operations from anywhere and around the clock using unlimited 5G data. Having such connectivity will help these companies remain competitive and operate at their best under the given circumstances. The EVP of T-Mobile for Business, Mike Katz, explains it in a blog post: "At T-Mobile, we have always believed that small businesses are the lifeblood of vibrant, thriving communities. So, with the nation's fastest, largest, and most reliable 5G network, we are excited to provide the connectivity backbone that they will need to flourish in a world transformed by the pandemic." T-Mobile's Unlimited business plans come in three pricing tiers to fit everyone's needs and budget: Business Unlimited Select costs $25, Business Unlimited Advance is $30, and Business Unlimited Ultimate comes at the cost of $40. The prices are per line in the case of six or more subscribed lines. Apart from introducing a fast and unlimited internet connection into their small businesses, entrepreneurs can improve their daily operations and cut costs further by opting for one of the virtual phone number systems currently available on the market. 
As Amazon's Prime Day megasale is approaching, the nation's biggest online retailer shows no signs of stopping. Amazon is predicted to be raking in more than 40% of the nation's eCommerce sales by the end of 2021, according to eMarketer research.Such a steep growth trajectory aligns with the online shopping boom following the devastating COVID-19 impact on brick-and-mortar store sales. The eCommerce share in total retail sales started at a modest 3.6% in 2008, but grew slowly over the years, only to jump to 14% in 2020. The pandemic influenced the shift towards online spending and the emergence of eCommerce platforms worldwide to cater to the consumers in lockdown.The eCommerce market is forecasted to account for 23.5% of all retail sales by 2025, as consumers are unlikely to abandon the convenience of online shopping even after physical stores reopen fully.In second place, but miles behind Amazon, the big-box chain Walmart is struggling to remain competitive by holding sale events coinciding with Amazon's Prime Day. On the other hand, with a predicted digital retail share of around 7%, Walmart should have almost double the grip on the market eBay - the third-ranked online retailer - will. Next in line are Apple, Home Depot, Target, and Best Buy.Postponed last year due to the pandemic, Amazon's traditional Prime Day shopping extravaganza has moved up this year. This June's event should overcome the sales made on Amazon's Prime Day in October 2020 by 18.3% and reach $7.31 billion. The event is also subject to eMarketer research, which predicts Prime Day will boost total online sales in the US by 17.3% year over year.Marketing experts agree that Amazon is trying to boost spending in the summer months, traditionally a slower time for retailers, perhaps even kicking off back-to-school shopping much earlier than usual.
---
Leave your comment
Your email address will not be published.