Former Snapchat Executive Imran Khan Launches Retail Website Called Verishop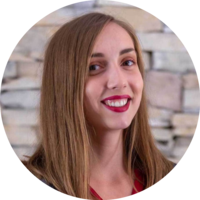 Imran Khan, a former Chief Strategy Officer at Snapchat, is rolling out his own online retail store that aims to compete with Amazon.
The high-end eCommerce website goes live today with 160 brands and 4,000 products.
For this ambitious venture, Imran teamed up with his wife, Cate. The Khans have years of executive and retail experience under their belts. Imran had been in the banking industry for decades before joining Snapchat's executive team, and Cate used to be the Head of Strategy at Quidsi for eight years while Amazon owned it.
"We want to be a company that is bringing joy back to the customers," Khan said to CNBC. "It's a harder business to build, but we want to be business and better for the consumer."
The Khans hope to create an online platform that high-quality brands can call home. Their business model entails purchasing goods from brands beforehand and keeping them in stock in order to ban counterfeit products and "shady third-party sellers" from Verishop. They believe this will help them establish trust with customers.
Starting today, shoppers can use Verishop to order clothing from brands such as Levi's, Citizens of Humanity, DVF, and AllSaints, home-goods from Cinnamon Projects, Boll & Branch, and Hawkins NY, or make-up from Kosas and RMS Beauty.
This online shopping platform cuts out third-party merchants and offers its customers free returns and exchanges, around the clock customer support, and free two-day shipping.
Besides the traditional product categories that can be found on most eCommerce websites like Women, Men, Home, and Beauty, Verishop offers two unique ones - Tastemakers the Responsible Shop.
The Tastemakers category will be curated by influencers, says Khan. They'll be able to hand-pick their favorite items sold on the website and explain to their fans why they chose them.
The web store is launching with seven influencers on board, including Jess Conte, a beauty guru followed by 2.1 million people on Instagram, and Alex Costa, a menswear expert whose Youtube channel boasts 1.9 million subscribers.
Each influencer has their own page with recommendations. With time, Khan says the number of influencers will grow.
For shoppers more interested in preserving the environment than taking an internet celebrity's fashion and beauty advice, Verishop has created a nook called The Responsible Shop. In this portion of the website, customers can find apparel made using fair-trade or organic materials and beauty products not tested on animals.
Khan underscores that what differentiates his platform from Amazon and similar online shops is the fact it is a brand-safe environment where customers don't need to worry about fake products and fake reviews. By selling goods from high-end brands that they'll keep in their own stock, Khan intends to create more of an online department store shoppers can trust than an online marketplace.
About the author
Ivana V.
Ivana is a staff writer at SmallBizGenius. Her interests during office hours include writing about small businesses, start-ups, and retail. When the weekend comes, you can find her hiking in nature, hanging off of a cliff or dancing salsa.
More News
The NYC-based brick-and-mortar kids' clothes and toys retailer filed paperwork with the U.S. Securities and Exchange Commission (SEC) on Monday, reporting that it had raised $10.5 million in funding.The company offered its equity-only stocks, aiming to gather $11 million but it came $500,000 short of it. Camp secured funds from 5 different investors, the SEC filing reveals, with the first investment made at the beginning of April.Camp is a New York City retail concept store that offers goods and experiences for children. It opens its doors seven days a week to the general public and its members alike. Both can purchase toys and clothing but also partake in the many family activities organized by the store. The family experience store provides fun and educational activities that range from dance and improv classes to arts and crafts and even kids yoga. A Camp membership card offers many perks, including access to two free activities a day, guest passes so that you can bring your friends along for the adventure, and complimentary refreshments. The free date night drop-off is among the highly popular members-only benefits, as it allows parents to enjoy three hours of alone time, knowing that their little ones are well taken care of and amused at Camp.With just one store on 5th Avenue at the moment, the brick-and-mortar retailer has announced it will open another one in Brooklyn soon without specifying the date or the exact location.Who is behind this project?Ben Kaufman is the founder and CEO of this camp-themed retail store that opened in December 2018. According to his Linkedin profile, he began working on the project in June last year.Apart from his role at Camp, he also works at Buzzfeed as the Chief Marketing Officer. He ventured into retail twice before founding the NYC-based shop. Back in 2005, Kaufman started his iPod accessories and batteries retail business called Mophie. He expanded his offer to smartphones before selling the company in 2016. Kaufman's second, less successful venture was called Quirky. The company wanted to "make invention accessible" by bringing together a community of inventors, filtering out ideas, and helping to manufacture and launch the final product. He founded Quirky in 2009 and managed to raise more than $185 million in debt and equity funding before filing for bankruptcy in 2016.Even though Kaufman didn't keep Quirky afloat, it's precisely thanks to this project that he was able to secure RRE as an investor in Camp. RRE's Jim Robinson who represented the VC company in Series A funding of Quirky was listed as an investor in Camp in September 2018, as reported in an earlier SEC filing submitted by Ben Kaufman.
By Ivana V.
·
July 13,2020
Walmart (WMT), the grocery store, hypermarket, and discount department store giant, as well as America's biggest employer, has started shutting down 17 stores in Canada and the U.S. Recent data analytics firm Placer indicates that the true reason behind Walmart closing stores isn't a reduction in traffic, brand value, or customer loyalty. Quite the opposite: the closures have to do with Walmart's most prominent competitor - Walmart itself. Currently, WMT operates more than 5,000 retail locations in the U.S. and seems to be its own main downsizing factor. One example of the first closures announced is the supercenter in Dallas, Texas, located near two other huge WMT stores. The doomed Dallas supercenter is by no means underperforming, with over 450,000 visits in Q1 2019, from over 150,000 customers. The data indicates the Dallas supercenter is a popular destination for frequent repeat visits, showing superb customer loyalty. Furthermore, it ranked 86th percentile in Q1 2019 foot traffic, among all WMT supercenters. Their traffic surpasses the average WMT numbers by nearly 50%. With regards to the supercenter's measurable success, Placer blames the announced closure on WMT putting nearby its stores in direct competition. The True Trade Area data for the same Dallas location shows an overlap with customers of the other two WMT supercenters. Which Walmart to choose, that is the question. A similar situation is unfolding in Louisiana, Lafayette, where a WMT was shut down because visitors overlapped with a nearby store in Carenco. "Walmart's strength has led to a rapid expansion of stores throughout the country, that in some cases, ended up putting stores into direct competition," Pacer's analysts wrote. Can Walmart Avoid Cannibalization? Is avoiding cannibalization even possible for corporations of WMT's magnitude? Market planning optimization seems to be a viable solution, according to other top performers. Currently, there are four IKEA locations surrounding LA, identical in product and service quality. Even their Google ratings match, three of them with 4.4 stars and the remaining with 4.3. Still, IKEA managed to make a near-perfect store distance assessment, with regard to the particular audience they want to target. From the perspective of IKEA visitors, there's an ideal location near them, and then there's the other three, less interesting solutions. This is how IKEA avoids traffic overlap altogether. Proper region optimization could help Walmart maximize its reach, avoid cannibalization, and grow at a sustainable rate.
By Andrea
·
September 21,2021
Target shares dropped by 1% after two consecutive days of cash register failures this weekend.Shoppers at Target's brick-and-mortar shops across the country had a less than smooth shopping experience on June 15 and 16, with delays at registers lasting up to two hours. The ordeal began on Saturday afternoon when long lines started to form at the checkout counters in stores all over the country due to "an internal technology issue." As the lines grew longer, Target employees tried to defuse tensions. While most shoppers used social networks, mostly Twitter and Instagram, to express their annoyance with the retailer, some commended the employees on their efforts to make customers as happy as possible in the unfortunate circumstances.The registers were back online two hours after the incident began. "After an initial but thorough review, we can confirm that this was not a data breach or a security-related issue, and no guest information was compromised at any time," a Target spokesperson said to CNBC on Saturday evening.Thinking that the crisis was over, shoppers returned in large numbers to Target stores on Sunday, June 16. However, the big-box retailer suffered another checkout related problem that day. The company's payment provider, NCR, encountered technical issues, halting the checkout process at many Target stores the second day in a row.Dissatisfied shoppers took to Twitter and Instagram again, posting pictures of defunct registers and abandoned shopping carts. They expressed their discontent with hashtags  #Targetstilldown and #Targetoutrage."Like many other companies, Target uses NCR as a vendor to help accept payments, and on Sunday afternoon NCR experienced an issue at one of their data centers," Target said to CNN Business on Sunday.The problem caused by the company's payment processor was resolved by Sunday evening when the company assured its customers once again that the issue was not related to security and that "no payment information was compromised at any time."NCR did not provide any comments regarding the events that paralyzed Target's operations on Sunday.After a weekend that left many customers unhappy, Target tried to mend the situation by saying "We never want to disappoint any guests and we're working tirelessly to ensure these issues don't happen again.""It's awful. People are loading up for the summer, for camp ... it was the weekend," Stacey Widlitz, president of consulting group SW Retail Advisors, said about the mishap. "But these things happen. Then guess what? Things go back to normal."But before things returned to normal, on Monday morning after the misfortunate weekend, the retailer's stocks went down by 2%. As the day progressed, the stocks did too. They are now 1% lower than yesterday.
By Ivana V.
·
March 14,2022
---
Leave your comment
Your email address will not be published.