Foodtech Startup Bluenalu Grows Yellowtail Fish Entirely From Cells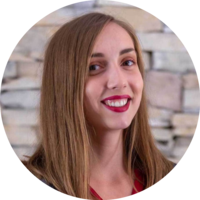 San Diego startup BlueNalu managed to grow yellowtail fish fillets entirely from cells, achieving a long-term goal of the food-tech industry to manufacture a heat-resilient seafood product.
At San Diego Bay, a chef prepared yellowtail fish in a variety of ways, from poke and seafood bisque to fish tacos in front of a small group of people. What makes this local event newsworthy is the fact that the yellowtail was lab-grown.
The latest feat of a cellular aquaculture company called BlueNalu is an important scientific achievement and a step forward for the food-tech industry. The San Diego startup, founded less than two years ago, successfully grew the yellowtail fish in its food manufacturing facility.
BlueNalu and other companies in the niche intend to meet the demand for real fish products while addressing the environmental concerns of mass fishing.
The company's co-founders Lou Cooperhouse and Chris Dammann understand that the general public is unfamiliar with the process of growing food through cell cultures in laboratories. However, they say that lab-made seafood is no more unnatural than, for example, Greek yogurt, which also requires the culturing of cells.
"We are not any more 'lab-made' than ketchup or Oreos," said Chris Dammann, BlueNalu's CTO, in an interview earlier this year. "They all started in a lab."
What makes BlueNalu's fish fillets different from other cell-based seafood products is the ability to withstand high temperatures and various cooking techniques. This characteristic gives it a competitive edge over other science startups like the San Francisco-based Wild Type.
Earlier this year, Wild Type organized a similar cooking event where a chef prepared their lab-grown salmon. However, Wild Type's salmon falls apart when cooked at high temperatures.
"Our medallions of yellowtail can be cooked via direct heat, steamed or even fried in oil; can be marinated in an acidified solution for applications like poke, ceviche, and kimchi, or can be prepared in the raw state," BlueNalu's CEO Lou Cooperhouse said in a statement.
"This is an enormous accomplishment, and we don't believe that any other company worldwide has been able to demonstrate this level of product performance in a whole-muscle seafood product thus far," Cooperhouse added.
Producing lab-grown seafood in large quantities is the next big scientific challenge BlueNalu and other industry players face in the future. Researchers and startups have been working on this issue for a while now to no avail. Manufacturing even the small quantities of yellowtail fish for the demonstration was considerable attainment.
"This was an extraordinary technical feat," Dammann said in a statement. "When we started this company, there was very little available science on the long-term propagation of fish muscle cells and no reliable culture protocol. To create a whole-muscle product from fish cells that are grown without genetic modification required considerable innovation. Scientifically, the achievement of going from blank canvas to food product so quickly cannot be understated. We are now ready to focus on our next phase of growth to increase production volume."
BlueNalu expects to launch its products onto a test market in the next two years, with the addition of other finfish species like mahi-mahi and red snapper.
About the author
Ivana V.
Ivana is a staff writer at SmallBizGenius. Her interests during office hours include writing about small businesses, start-ups, and retail. When the weekend comes, you can find her hiking in nature, hanging off of a cliff or dancing salsa.
More News
Bird, a scooter-sharing startup, raised $275 million in series D round of funding, at a $2.5 billion valuation. The company's CEO, Travis VanderZanden, shared this information yesterday at TechCrunch's annual Disrupt conference.According to CrunchBase data, the company has raised $548 million since its founding in 2017. Series D, led by Canadian asset manager CDPQ and Silicon Valley venture firm Sequoia Capital, provided Bird with a much-needed cash infusion.Earlier this year, Quartz shared a report based on the use of Bird scooters in Louisville, Kentucky, which revealed that the average lifespan of these vehicles was just 28 days. Soon after, the company CEO admitted to The Verge that scooters need to stay on the streets for at least six months for the company to break even.Due to excessive vandalism and frequent instances of electric scooter impoundment by local law enforcement forces, Bird had lost nearly $100 million during Q1 of 2019. This loss shrank the company revenue to approximately $15 million and left it seeking $300 million in the next round of funding, according to The Information. In the spring, the Santa Monica-based startup was down to about $100 million in cash.At the time, VanderZanden shared his plan for keeping the company afloat. It involved branching out beyond the U.S. and Europe by selling electric scooters to local entrepreneurs who would incur all the maintenance and operational costs. Bird would provide them with advice and technical support to get started and then take a small percentage of each scooter trip.This move, paired with the release of two new models of higher-quality scooters, has attracted venture capital firms once again. Bird One hit the streets in May and is said to have an average lifespan of 15 months, which is more than enough time for the company to cover costs and make a profit. The release of Bird Two took place in August. Since the company no longer operates with off-the-shelf Chinese scooters and produces its own vehicles instead, it has emphasized on unit economics and managed to raise most of the capital it needs to keep going."Positive unit economics is the new goal line," VanderZanden said in an emailed statement to Quartz. "As a result, we pivoted from growth to unit economics as the top priority for the company. Now with the best unit economics in the industry, new Bird investors such as CDPQ see that we are paving the road for a long term sustainable and healthy business."In unit economics, companies focus on the costs and revenue associated with a single unit of products. In Bird's case, the company will track how much revenue each scooter brings in. If the new scooter models can make more trips and cover more miles than previous ones and can outlast the six-month mark, the company will become profitable.
By Ivana V.
·
October 04,2019
Yesterday Facebook announced its decision to acquire CTRL-labs, a tech startup that is working on creating a bracelet that would allow users to communicate with computers using their brains. According to Bloomberg's sources, the deal is worth between $500 million and $1 billion.Andrew Bosworth, head of Facebook's virtual reality and augmented reality departments shared the news yesterday in a social media post. "We spend a lot of time trying to get our technology to do what we want rather than enjoying the people around us. We know there are more natural, intuitive ways to interact with devices and technology. And we want to build them. It's why we've agreed to acquire CTRL-labs," Bosworth wrote.So far, the startup's flagship product has been an armband that measures neuron activity in a subject and then replicates the same motion on a computer screen. The technology deployed in this wrist-worn device picks up on electrical impulses coming from muscle fibers as they move. A computer then imitates the muscle movement on a screen. Simply put, this invention allows users to move the arm on the screen by moving their physical arm, or even just by thinking of moving it.Employees of CTRL-labs will be joining the Facebook Reality Labs team that's working on VR and AR projects. Bosworth added that the goal of pairing these two teams is to further develop the technology CTRL-labs has been working on, to do it "at scale, and get it into consumer products faster."Facebook decided to go through with the purchase even though it is currently under two separate antitrust investigations by the Federal Trade Commission. Regulators will closely examine any acquisition made by Facebook while the investigation is underway."CTRL-Labs and Facebook are not competitors. Facebook does not currently have or make this technology," a Facebook spokeswoman told Bloomberg of the deal announced on Monday. She added that the company would work with regulators to secure any needed approvals. "CTRL-Labs's technology is an innovative input that Facebook hopes will be used to significantly improve the upcoming Facebook AR/VR experiences a few years down the road to fundamentally improve the user experience."According to CrunchBase, the four-year-old New York startup raised $67 million in three rounds of funding. Its list of investors includes some high-profile names including Google's GV, Amazon.com, Inc.'s Alexa Fund, Spark Capital, and Founders Fund.
By Ivana V.
·
September 24,2019
Virgin StartUp - the Virgin Group's non-profit that supports British entrepreneurs by providing funding and business advice - has pledged to invest equally in companies founded by men and women by the end of 2020.The 50-50 gender investment initiative is driven by newly appointed chairwoman Linda Grant and recently promoted Managing Director Andy Fishburn.Apart from backing businesses founded by women, Virgin StartUp aims to contribute to closing the gender gap by organizing a new program of women-led initiatives that includes business advice, guidance, and mentoring."The barriers have been well documented. It's now time to make a promise that will deliver a positive change for women entrepreneurs and the British economy as a whole," said Grant in the announcement.Recent research points to the fact that men start twice as many companies as women in the U.K. Leveling the playing field could generate over $300 billion for the country's economy."We are committed to delivering on our 50/50 gender pledge and have worked with a number of external advisors to introduce a raft of women-focused initiatives that will address the barriers women face when starting up," Grant said.Virgin StartUp is the first business funder in the U.K. that has made a commitment to promote equal financing for entrepreneurs of both sexes. "I am really excited to be part of an organization that truly wants to make a positive difference. We strongly encourage other investors to do the same," Grand added.The non-profit also announced it is teaming up with Genderscope - a Virgin StartUp backed consultancy company that organizes workshops, training and provides policy and legal counseling. Together, they will develop a comprehensive gender strategy, addressing key organizational areas.Yael Nevo, Co-Director of Genderscope commended Virgin StartUp for progressive leadership and said she was happy to be working with an organization that takes gender equality seriously."Gender equality is a business sustainability issue and companies who prioritize it, set themselves at a great advantage. A growing body of research clearly demonstrates how gender equality and diversity lead to better decision-making processes, greater employee satisfaction and performance, improvement in productivity, economic growth and much more," Nevo said.Meanwhile, in the U.S., a Silicon Valley Bank research shows that only 28% of startups have a female founder. However, efforts are being made to bridge this gap.New York-based VC Female Founders Fund is striving to make more capital available to women who start their own companies. The organization launched a fund $27 million in May to help early-stage female-owned companies.
By Ivana V.
·
August 12,2019
---
Leave your comment
Your email address will not be published.