Foodtech Startup Bluenalu Grows Yellowtail Fish Entirely From Cells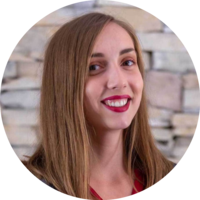 San Diego startup BlueNalu managed to grow yellowtail fish fillets entirely from cells, achieving a long-term goal of the food-tech industry to manufacture a heat-resilient seafood product.
At San Diego Bay, a chef prepared yellowtail fish in a variety of ways, from poke and seafood bisque to fish tacos in front of a small group of people. What makes this local event newsworthy is the fact that the yellowtail was lab-grown.
The latest feat of a cellular aquaculture company called BlueNalu is an important scientific achievement and a step forward for the food-tech industry. The San Diego startup, founded less than two years ago, successfully grew the yellowtail fish in its food manufacturing facility.
BlueNalu and other companies in the niche intend to meet the demand for real fish products while addressing the environmental concerns of mass fishing.
The company's co-founders Lou Cooperhouse and Chris Dammann understand that the general public is unfamiliar with the process of growing food through cell cultures in laboratories. However, they say that lab-made seafood is no more unnatural than, for example, Greek yogurt, which also requires the culturing of cells.
"We are not any more 'lab-made' than ketchup or Oreos," said Chris Dammann, BlueNalu's CTO, in an interview earlier this year. "They all started in a lab."
What makes BlueNalu's fish fillets different from other cell-based seafood products is the ability to withstand high temperatures and various cooking techniques. This characteristic gives it a competitive edge over other science startups like the San Francisco-based Wild Type.
Earlier this year, Wild Type organized a similar cooking event where a chef prepared their lab-grown salmon. However, Wild Type's salmon falls apart when cooked at high temperatures.
"Our medallions of yellowtail can be cooked via direct heat, steamed or even fried in oil; can be marinated in an acidified solution for applications like poke, ceviche, and kimchi, or can be prepared in the raw state," BlueNalu's CEO Lou Cooperhouse said in a statement.
"This is an enormous accomplishment, and we don't believe that any other company worldwide has been able to demonstrate this level of product performance in a whole-muscle seafood product thus far," Cooperhouse added.
Producing lab-grown seafood in large quantities is the next big scientific challenge BlueNalu and other industry players face in the future. Researchers and startups have been working on this issue for a while now to no avail. Manufacturing even the small quantities of yellowtail fish for the demonstration was considerable attainment.
"This was an extraordinary technical feat," Dammann said in a statement. "When we started this company, there was very little available science on the long-term propagation of fish muscle cells and no reliable culture protocol. To create a whole-muscle product from fish cells that are grown without genetic modification required considerable innovation. Scientifically, the achievement of going from blank canvas to food product so quickly cannot be understated. We are now ready to focus on our next phase of growth to increase production volume."
BlueNalu expects to launch its products onto a test market in the next two years, with the addition of other finfish species like mahi-mahi and red snapper.
About the author
Ivana V.
Ivana is a staff writer at SmallBizGenius. Her interests during office hours include writing about small businesses, start-ups, and retail. When the weekend comes, you can find her hiking in nature, hanging off of a cliff or dancing salsa.
More from news
The US drive-thru restaurant franchise Checkers & Rally's closed a multimillion-dollar deal with Israeli startup Hi Auto and purchased its AI-based speech recognition software. The restaurant chain announced that it was implementing the technology in all the company-operated stores and most of the franchised locations. Hi Auto's technology will enable Checkers & Rally's customers to place their orders through an automated speech recognition system that reportedly has a 95% accuracy rate. The system is capable of recording changes in the order during conversations with customers and understands complex menus and even half-sentences. In short, the solution acts as the perfect employee who does not grow weary, never misses a day of work, is always polite, and never forgets to suggest upsells. The system helps solve the labor shortage problem in the US restaurant industry, which loses hundreds of thousands of employees each month. When compared to human employees, the software is able to take orders faster and handle more customers simultaneously without any errors. The move is seen as a strategic one by Checkers & Rally's, which has been struggling in recent years to keep up with the likes of major chains such as Wendy's, Burger King, and Jack in the Box. Along with investing in restaurant POS systems that streamline order management, Checkers & Rally's has also been upgrading its mobile app. The goal is to make it easier for customers to order and pay ahead without having to wait in line for the cash register. The deal is also a major achievement for Hi Auto, which was founded in 2019 by Zohar Zisapel and has raised $8 million to date. The company will now be able to scale its operations and widen its presence in the US market with one of the biggest fast-food companies as its client.
By Julija A.
·
March 18,2022
Pony.ai, a US- and China-based autonomous driving tech-startup company, reported on March 7, 2022, that its valuation had peaked at $8.5 billion.
By Julija A.
·
March 14,2022
On January 25th, New York and Tokyo-based startup Bokksu announced its Series A funding round raised $22 million.
By Julija A.
·
February 07,2022
---
Leave your comment
Your email address will not be published.