Fintech Startup Current Accuses Facebook of Stealing Its Logo for the New Cryptocurrency Project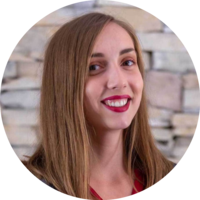 Online banking app Current claims Facebook has ripped off its logo for their recently announced crypto subsidiary Calibra.
Founder and CEO of the online banking company Current shared the logo of his company and the logo of Facebook's latest subsidiary Calibra on his Twitter account yesterday with the message "This is what happens when you only have 1 crayon left."
The resemblance between the two companies' logos is undeniable. A tilde sign inside a circle featured on both, with color being the only differentiating factor. Making matters worse is the fact that their names are similar too.
Earlier this week, Facebook announced that it was launching a new global cryptocurrency called Libra next year, with the goal of providing safe transactions with minimal fees. Together with the currency, Facebook will roll out an interoperable third-party wallet app Calibra, which will be used for storing and spending the digital currency. Calibra will be available on Messenger, Whatsapp and as a stand-alone app.
Since Libra's logo consists of three parallel tilde signs, it makes sense that the Calibra logo shares a similar aesthetic. However, the resemblance with Current's logo is uncanny and confusing.
Stuart Sopp, former Wall Street trader who founded the online bank Current in 2017, says he was shocked to see the logo of Facebook's subsidiary company.
Initially thinking he was being pranked, Sopp lawyered up as soon as he realized the logo was no joke. With the help of Goodwin Procter law firm, he set out to determine whether he has a trademark or patent infringement case against Facebook.
Both Current and Calibra used a San Francisco-based design firm called Character to come up with their visual branding solution. The design company couldn't be reached for comment.
"We put six months of hard work into this with that design firm, which they basically reused for Facebook without changing much," Sopp told CNBC. "Facebook is a big company that should have done their due diligence on this."
Current started as an app geared toward teenagers and parents, offering modern day allowance solutions. Since entering the market in 2017, it has expanded its array of services. Its most recent product - a feeless checking account - was launched earlier this year.
Sopp says his motivation for creating the Current app was to disrupt the existing financial system, which is failing to meet the needs of many people. Zuckerberg has a similar plan but on a much larger scale. Servicing only 350,000 accounts and employing 45 people, Current poses no threat to Facebook's ambitious crypto-goals.
"This is a funny way to try and create trust in a new global financial system – by ripping off another fintech firm," Sopp said in a phone interview. "Facebook has all the money and resources in the world. If they truly wanted to make banking more inclusive and fair, they should've come up with their own ideas and branding, like we have."
Photo credit: Current's Twitter account, June 19, 2019
About the author
Ivana V.
Ivana is a staff writer at SmallBizGenius. Her interests during office hours include writing about small businesses, start-ups, and retail. When the weekend comes, you can find her hiking in nature, hanging off of a cliff or dancing salsa.
More from news
The US drive-thru restaurant franchise Checkers & Rally's closed a multimillion-dollar deal with Israeli startup Hi Auto and purchased its AI-based speech recognition software. The restaurant chain announced that it was implementing the technology in all the company-operated stores and most of the franchised locations. Hi Auto's technology will enable Checkers & Rally's customers to place their orders through an automated speech recognition system that reportedly has a 95% accuracy rate. The system is capable of recording changes in the order during conversations with customers and understands complex menus and even half-sentences. In short, the solution acts as the perfect employee who does not grow weary, never misses a day of work, is always polite, and never forgets to suggest upsells. The system helps solve the labor shortage problem in the US restaurant industry, which loses hundreds of thousands of employees each month. When compared to human employees, the software is able to take orders faster and handle more customers simultaneously without any errors. The move is seen as a strategic one by Checkers & Rally's, which has been struggling in recent years to keep up with the likes of major chains such as Wendy's, Burger King, and Jack in the Box. Along with investing in restaurant POS systems that streamline order management, Checkers & Rally's has also been upgrading its mobile app. The goal is to make it easier for customers to order and pay ahead without having to wait in line for the cash register. The deal is also a major achievement for Hi Auto, which was founded in 2019 by Zohar Zisapel and has raised $8 million to date. The company will now be able to scale its operations and widen its presence in the US market with one of the biggest fast-food companies as its client.
By Julija A.
·
March 18,2022
Pony.ai, a US- and China-based autonomous driving tech-startup company, reported on March 7, 2022, that its valuation had peaked at $8.5 billion.
By Julija A.
·
March 14,2022
On January 25th, New York and Tokyo-based startup Bokksu announced its Series A funding round raised $22 million.
By Julija A.
·
February 07,2022
---
Leave your comment
Your email address will not be published.