Fintech Startup Blend Raises $130 Million in a Possible Unicorn Valuation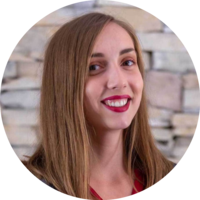 The mortgage technology company announced yesterday that it has raised $130 million in series E funding. The latest cash infusion possibly gives the San Francisco-based startup a tech unicorn status.
Nima Ghamsari, co-founder and CEO of Blend said yesterday that the late-round funding was led by Temasek and General Atlantic. Existing backers such as Founders Fund, 8VC, Lightspeed Venture Partners, and Greylock Partners also participated in series E.
The company didn't reveal the valuation of the latest round. However, Fortune reported that series E was "about doubling the series D valuation," which was $500 million. If Blend has managed to attain this goal, it means that the company is now officially a tech unicorn—a term used for startups with a billion-dollar private valuation.
Since its founding in 2012, the fintech startup has gathered a total of $310 million in venture capital. According to CrunchBase data, the previous round, series D, brought in $100 million in late August 2017.
The financial technology lending platform provider intends to use the money raised to expand its 400-employee team further, broaden its offer of consumer lending products and invest in new technologies.
Blend, which stands for better lending, is an online platform that provides customers with a simpler and quicker loan application process by cutting paperwork out of the process.
"Together with our partners, we've made significant strides in transforming lending experiences for consumers and institutions across the country," Ghamsarid said in a statement.
What Blend's SaaS solution essentially does is power the mortgage and loan application process on websites of banks such as U.S. Bank and Wells Fargo. Marc Greenberg, head of finance, says that the company "routinely processes nearly $2 billion in loans every day in partnership with more than 150 lender customers."
Apart from revealing how much venture capital it raised in series E, the tech startup took the opportunity to announce that Ann Mather, former Pixar CEO, will be joining the company as the first independent board member. Mather currently sits on the boards of a number of successful companies, including Alphabet (Google's parent company), Netflix and Airbnb.
"As we build toward a more transparent and frictionless future where lending transactions happen in one tap, we're grateful to have the experience of , along with the teams at Temasek and General Atlantic, in our corner for this journey," Ghamsari said in a press release yesterday.
Before Mather, Blend had welcomed Tim Mayopoulos to the company in January. The former CEO of Fannie Mae took the role of the company president, taking charge of all the go-to-market operations.
"We see this fundraise as a huge validation of our approach and our business model and partnership with banks," Greenberg told Crunchbase News. "Having Tim join the company is like another huge brick in the building block."
About the author
Ivana V.
Ivana is a staff writer at SmallBizGenius. Her interests during office hours include writing about small businesses, start-ups, and retail. When the weekend comes, you can find her hiking in nature, hanging off of a cliff or dancing salsa.
More News
Online banking app Current claims Facebook has ripped off its logo for their recently announced crypto subsidiary Calibra. Founder and CEO of the online banking company Current shared the logo of his company and the logo of Facebook's latest subsidiary Calibra on his Twitter account yesterday with the message "This is what happens when you only have 1 crayon left."The resemblance between the two companies' logos is undeniable. A tilde sign inside a circle featured on both, with color being the only differentiating factor. Making matters worse is the fact that their names are similar too.Earlier this week, Facebook announced that it was launching a new global cryptocurrency called Libra next year, with the goal of providing safe transactions with minimal fees. Together with the currency, Facebook will roll out an interoperable third-party wallet app Calibra, which will be used for storing and spending the digital currency. Calibra will be available on Messenger, Whatsapp and as a stand-alone app.Since Libra's logo consists of three parallel tilde signs, it makes sense that the Calibra logo shares a similar aesthetic. However, the resemblance with Current's logo is uncanny and confusing.Stuart Sopp, former Wall Street trader who founded the online bank Current in 2017, says he was shocked to see the logo of Facebook's subsidiary company. Initially thinking he was being pranked, Sopp lawyered up as soon as he realized the logo was no joke. With the help of Goodwin Procter law firm, he set out to determine whether he has a trademark or patent infringement case against Facebook.Both Current and Calibra used a San Francisco-based design firm called Character to come up with their visual branding solution. The design company couldn't be reached for comment."We put six months of hard work into this with that design firm, which they basically reused for Facebook without changing much," Sopp told CNBC. "Facebook is a big company that should have done their due diligence on this."Current started as an app geared toward teenagers and parents, offering modern day allowance solutions. Since entering the market in 2017, it has expanded its array of services. Its most recent product - a feeless checking account - was launched earlier this year.Sopp says his motivation for creating the Current app was to disrupt the existing financial system, which is failing to meet the needs of many people. Zuckerberg has a similar plan but on a much larger scale. Servicing only 350,000 accounts and employing 45 people, Current poses no threat to Facebook's ambitious crypto-goals."This is a funny way to try and create trust in a new global financial system – by ripping off another fintech firm," Sopp said in a phone interview. "Facebook has all the money and resources in the world. If they truly wanted to make banking more inclusive and fair, they should've come up with their own ideas and branding, like we have."Photo credit: Current's Twitter account, June 19, 2019
By Ivana V.
·
September 21,2021
On June 18, San Francisco-based startup Orbit Fab completed a critical test of its technology on the International Space Station (ISS). It's the first private company to successfully supply the International Space Station with water.Last fall, Orbit Fab announced their plans for its water transfer experiment. The ISS National Laboratory provided vital support and insight.The refueling took several days to complete and was done in microgravity with equipment and processes developed by Orbit Fab. Since water is one of the most inert propellants used in spaceflight thrusters, it was an ideal candidate for the June experiment. Still, the Orbit Fab-designed method could expand to other conventional propellants. This is why Orbit Fab also plans to use these methods and processes to develop tankers for refueling satellites.This orbital fuel supply startup was founded in 2018 and has already made an outstanding impact on the space technology business. Its experiment called Furphy demonstrated the ability to transfer water between two satellite testbeds.Following the completion of the initial experiment, Orbit Fab transferred the water into the station's own supply. This marked the first time that a private payload supplied the station with water using these methods.Orbit Fab's plan to set new standards for satellite refueling interfaces to be used in orbital hardware represents the next step in the standardization of reusable satellites. The less disposable hardware model used today might become obsolete.This sort of success could unlock the commercial potential of space technology for other startups and small businesses. Any capable startup could find possible pain points and then offer innovative solutions to improve the space business, leading to increased cost and resource efficiencies. Orbit Fab's taking part in this experiment has broad implications for private businesses and startups all over the world. This startup has designed, developed, and successfully applied a functional water supply system for preexisting, ISS-made space infrastructure.With their space tech success story, Orbit Fab has proven that NASA isn't the only institution with the expertise and the flexibility to dabble in the space business.
By Andrea
·
February 28,2022
Brooklyn-based sex toy company Dame Products filed a lawsuit yesterday against the Metropolitan Transportation Authority (MTA) after it refused to run ads for female-focused sex toys.Passengers riding the New York City subway can see advertisements for condoms, male libido, and erectile dysfunction that feature images of cacti-shaped phalluses and bare buttocks. If these images have gotten a green light from the MTA, why have the pastel-colored sex toys on a beige background been deemed inappropriate?That's what Alex Fine, a credentialed sexologist, and Janet Lieberman, an MIT engineer - the two women behind the Dame Products company - would like to find out. They filed a complaint against the transportation authority with the federal court in New York in order to do that.The company, which aims to "close the pleasure gap" between men and women by producing toys for female stimulation, has spent $150,000 on developing and revising its ad campaign.However, the MTA rejected Dame's ads in December last year because they "promote a sexually oriented business, which has long been prohibited by the MTA's advertising standards." In September 2018, Dame began collaborating with Outfront Media, the MTA's advertising agency, on creating an ad campaign for its products that was supposed to be featured in NYC subway cars.A couple of months later, Outfront Media informed Dame it had "no objections" to two advertisements for a small wearable vibrator called Fin. The light-green sex toy worn between the fingers was featured on a neutral background with two different text options: "Toys, for Sex" and "Get from Point A to Point O."After working with MTA's advertising contractor, incorporating its feedback and getting approval for the Fin ad, Dame was shocked to receive a rejection letter for its campaign in early December. According to the lawsuit, the same Outfront Media representative that worked with the sex toy company on the advertisement campaign informed Dame that it was in violation of the MTA's Advertising Policy and had therefore been rejected. The representative also said the transportation authority was going to release a new
By Ivana V.
·
March 01,2022
---
Leave your comment
Your email address will not be published.