Fintech Startup Blend Raises $130 Million in a Possible Unicorn Valuation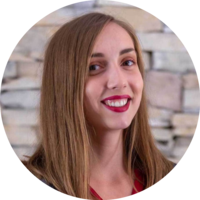 The mortgage technology company announced yesterday that it has raised $130 million in series E funding. The latest cash infusion possibly gives the San Francisco-based startup a tech unicorn status.
Nima Ghamsari, co-founder and CEO of Blend said yesterday that the late-round funding was led by Temasek and General Atlantic. Existing backers such as Founders Fund, 8VC, Lightspeed Venture Partners, and Greylock Partners also participated in series E.
The company didn't reveal the valuation of the latest round. However, Fortune reported that series E was "about doubling the series D valuation," which was $500 million. If Blend has managed to attain this goal, it means that the company is now officially a tech unicorn—a term used for startups with a billion-dollar private valuation.
Since its founding in 2012, the fintech startup has gathered a total of $310 million in venture capital. According to CrunchBase data, the previous round, series D, brought in $100 million in late August 2017.
The financial technology lending platform provider intends to use the money raised to expand its 400-employee team further, broaden its offer of consumer lending products and invest in new technologies.
Blend, which stands for better lending, is an online platform that provides customers with a simpler and quicker loan application process by cutting paperwork out of the process.
"Together with our partners, we've made significant strides in transforming lending experiences for consumers and institutions across the country," Ghamsarid said in a statement.
What Blend's SaaS solution essentially does is power the mortgage and loan application process on websites of banks such as U.S. Bank and Wells Fargo. Marc Greenberg, head of finance, says that the company "routinely processes nearly $2 billion in loans every day in partnership with more than 150 lender customers."
Apart from revealing how much venture capital it raised in series E, the tech startup took the opportunity to announce that Ann Mather, former Pixar CEO, will be joining the company as the first independent board member. Mather currently sits on the boards of a number of successful companies, including Alphabet (Google's parent company), Netflix and Airbnb.
"As we build toward a more transparent and frictionless future where lending transactions happen in one tap, we're grateful to have the experience of , along with the teams at Temasek and General Atlantic, in our corner for this journey," Ghamsari said in a press release yesterday.
Before Mather, Blend had welcomed Tim Mayopoulos to the company in January. The former CEO of Fannie Mae took the role of the company president, taking charge of all the go-to-market operations.
"We see this fundraise as a huge validation of our approach and our business model and partnership with banks," Greenberg told Crunchbase News. "Having Tim join the company is like another huge brick in the building block."
About the author
Ivana V.
Ivana is a staff writer at SmallBizGenius. Her interests during office hours include writing about small businesses, start-ups, and retail. When the weekend comes, you can find her hiking in nature, hanging off of a cliff or dancing salsa.
More from news
The US drive-thru restaurant franchise Checkers & Rally's closed a multimillion-dollar deal with Israeli startup Hi Auto and purchased its AI-based speech recognition software. The restaurant chain announced that it was implementing the technology in all the company-operated stores and most of the franchised locations. Hi Auto's technology will enable Checkers & Rally's customers to place their orders through an automated speech recognition system that reportedly has a 95% accuracy rate. The system is capable of recording changes in the order during conversations with customers and understands complex menus and even half-sentences. In short, the solution acts as the perfect employee who does not grow weary, never misses a day of work, is always polite, and never forgets to suggest upsells. The system helps solve the labor shortage problem in the US restaurant industry, which loses hundreds of thousands of employees each month. When compared to human employees, the software is able to take orders faster and handle more customers simultaneously without any errors. The move is seen as a strategic one by Checkers & Rally's, which has been struggling in recent years to keep up with the likes of major chains such as Wendy's, Burger King, and Jack in the Box. Along with investing in restaurant POS systems that streamline order management, Checkers & Rally's has also been upgrading its mobile app. The goal is to make it easier for customers to order and pay ahead without having to wait in line for the cash register. The deal is also a major achievement for Hi Auto, which was founded in 2019 by Zohar Zisapel and has raised $8 million to date. The company will now be able to scale its operations and widen its presence in the US market with one of the biggest fast-food companies as its client.
By Julija A.
·
March 18,2022
Pony.ai, a US- and China-based autonomous driving tech-startup company, reported on March 7, 2022, that its valuation had peaked at $8.5 billion.
By Julija A.
·
March 14,2022
On January 25th, New York and Tokyo-based startup Bokksu announced its Series A funding round raised $22 million.
By Julija A.
·
February 07,2022
---
Leave your comment
Your email address will not be published.