Finance Watch Pushes EU to Toughen Climate Finance Rules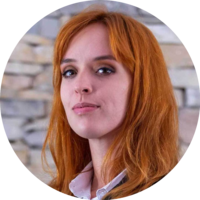 Finance Watch, an initiative for improving the impact of the financial world on society, urged the European Commission to strictly regulate banks and insurers dealing with climate-related endeavors. The group is lobbying for a 150% risk weight for investments in companies whose activities damage the environment.
The so-called "climate-finance doom-loop" implies that "the longer the EU waits, the higher the chances that it will face a financial crisis induced by the climate crisis." The proposed solution would force banks to hold as much as three times the amount they usually would to cover the risks involved with the fossil-fuel business, such as financing new refineries or mines.
The EU is in an unenviable position at the moment: It's already in the process of reviewing its policies for lenders and insurers, but also needs their support for the pandemic recovery effort. Banks provided loans and lines of credit to small businesses across Europe, and they will have an even more vital role after the pandemic - the reallocation of resources.
However, the growth in eCommerce and virtual communication services made for excellent investment opportunities for banks, which will, in all likelihood, continue to be profitable after the pandemic. This skyrocketing of profits created room to raise the risk assessments and allocate more insurance funds for companies traditionally considered to be low-risk.
In the eyes of the banks, climate-endangering businesses are currently no different from other corporate financings. Companies in the fossil-fuel industry often have good credit standing, with risk ratings under 50%. That percentage doesn't nearly cover the financial damage if and when the activities of those companies take a downward turn, especially since climate events are a substantial uncontrollable factor in their operations.
This is why the Finance Watch is pushing for the EU to modify its current rules on the topic. If the EU enforced a 150%-risk rule for banks investing in environmentally impactful enterprises, it would bring such investments to the same level as private-equity and other high-risk investments.
Finance Watch is supported by its members, public donations, philanthropic foundations, and the EU itself.
About the author

Julija A.
Julia A. is a writer at SmallBizGenius.net. With experience in both finance and marketing industries, she enjoys staying up to date with the current economic affairs and writing opinion pieces on the state of small businesses in America. As an avid reader, she spends most of her time poring over history books, fantasy novels, and old classics. Tech, finance, and marketing are her passions, and she's a frequent contributor at various small business blogs.
More News
As the total US student debt has exceeded $1.8 trillion, more than a million people have signed an online petition, relying on President Biden's statement during his campaign trail to forgive some of the student debt piling up. The numbers disclosed in the petition are more than worrisome: Of almost 45.4 million people who took a student loan, approximately 80% were unable to pay it back, even before the pandemic. Due to outstanding student debt taken in 2004, default rates stand at 40%, even though students in 2004 took much less money than students these days have to take to cover their studying expenses. By the same metric, the current borrowers' rate is expected to exceed 75%, which is approximately four times the default rate of subprime home mortgages. As more and more people visit job posting sites since the COVID-19 struck, the need for a permanent solution to ever-growing student debt is becoming evident. There were several attempts to remedy the effect the pandemic had on student loan borrowers. The CARES Act, which granted people a break from their payments until September 2020, was helpful, but not nearly enough, as shown by the call from House Democrats, which, under the HEROES Act, asks to prolong the pause in payments for another year. Biden relied on forgiving student loans in his election campaign. The last month's news of him asking his Education Secretary to see whether he can legally cancel up to either $10,000 or $50,000 of student debt stirred new hopes, but the main question remains: Is the president able to take action independently and cancel student debt without legislation? It is safe to say that Democrats still hold a fragile majority in Congress, and many wonder whether it would agree to forgive the loans even if it came to it. A. Wayne Johnson, former COO of the Office of Federal Student Aid under Trump's government, asked for student loan forgiveness of $50,000 per borrower. However, the creators of the petition say there is no political background to it and that most borrowers identify as politically independent. While some argue that canceling student debt would be unfair to those who budgeted and paid off their debt or never took loans in the first place, it is painfully apparent that $1.8 trillion in outstanding debt is a problem that demands some solution. The other side to the argument is the claim that forgiving student debt would be stimulating for the economy. It would increase the borrowing capacity of a vast number of people, who are likely to use the money for buying homes instead of paying off student debt. This money would also benefit up-and-coming entrepreneurs who are currently either getting into more debt or having to rely on alternative funding methods, such as crowdfunding, to kick-start their businesses. This petition seems to be only the beginning of a movement toward forgiving student loans. It is unlikely to subside, as other supporters, borrowers, and politicians are starting to support this movement and advocate for the president to follow through on his promises to cancel student debt.
By Julija A.
·
May 11,2021
Texas-based accounting and bookkeeping company GrowthForce has announced the launch of its "Guide to Outsourcing Your Back Office: Bookkeeping and Accounting," a comprehensive article for business owners that explains how to manage finances better and increase profits during various stages of business growth.GrowthForce invites its clients to answer a few simple questions to find out if they should outsource their business's bookkeeping and accounting tasks. The aforementioned guide provides tips and tricks about how to make the most from outsourcing services.Due to the COVID-19 pandemic, businesses are taking the necessary steps to improve risk management strategies and reduce their costs. According to PwC, outsourcing "will be the go-to business strategy of 2021."More and more businesses are adopting new strategies, including outsourcing bookkeeping and accounting services in order to save money and time, and to increase flexibility. One of the main benefits of outsourcing these services is that businesses can get support from experienced accounting and tax professionals at any time they need.GrowthForce's guide to outsourcing back office tasks helps business owners learn: How to manage small business finance; How to track and recognize business needs during the different stages of the business lifecycle; How different types of outsourced bookkeeping services work; What the main benefits of full accounting services are; How to choose the right outsourcing company; What are the best approaches in small business bookkeeping outsourcing."Outsourcing financial operations offers a flexible solution for business owners who want to focus on growth. Seventy percent of businesses seek outsourcing to help cut costs, and almost half adopt outsourcing to increase flexibility," said Stephen King, GrowthForce's founder and CEO.King is known as one of the industry's most experienced leaders and speakers at helping businesses and nonprofit organizations increase their growth. As the founder of GrowthForce, King focuses on providing an automated accounting service that is effective and accurate for clients.
Tax automation provider Avalara announced on April 20 that it had bought assets and expertise from DAVO Technologies, a company that helps businesses automate sales tax requirements.Based in Maine, DAVO uses cutting-edge technology to connect with POS systems and automatically gather tax-related data. This allows it to accurately file and pay sales taxes to the state and local authorities on their clients' behalf.DAVO's base of clients across the US includes more than 4,000 businesses from various industries, including restaurants and coffee shops, bike stores, local flower shops, and many others. The financial terms of the agreement have not been disclosed.DAVO's instant integration with the most popular POS systems - like Square, Quickbooks, and Clover to name a few - empowers Avalar to provide all-in-one compliance solutions that help small businesses and startups manage their daily and ongoing tax requirements."Avalara and DAVO are natural extensions to one another; our services are complementary, and we believe there is an immediate opportunity for value to their customers and our shared partners. The DAVO team has built an excellent, customer-centric product and we are delighted to partner with them to help improve and expand upon their capabilities," said Jayme Fishman, Avalara's EVP of corporate development.DAVO integrates seamlessly into your business environment to collect data needed for paying sales taxes and filing tax returns. It's an automated service that simplifies tax-related tasks with the 100% accuracy that only great bookkeeping services can provide. With Avalara's products - like business licenses and compliance documents - DAVO will be able to provide even better and more comprehensive services."This acquisition is an amazing opportunity for the DAVO team, partners, and especially our customers. There has never been a more important time to support the local business community - the backbone to local economic development and community support. We are confident that together with Avalara we can make their day-to-day even easier, so they can focus on their business and leave the sales tax to us," said Pete Murray, CEO of DAVO.The company's press release also includes forward-looking statements regarding the expected "growth opportunities and synergies arising from the acquisition," as well as potential risks that could lead to different material results than those predicted by the forward-looking statements.
---
Leave your comment
Your email address will not be published.