Federal Lawmakers Seek to Ban Confessions of Judgment Crippling Small Businesses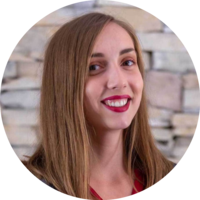 The United States House Committee on Small Business met yesterday for a hearing titled "Crushed by Confessions of Judgment: The Small Business Story" to discuss action steps for banning these abusive lending practices on a national level.
In recent years, many small business owners have fallen victim to predatory lenders who require them to sign a legal document called Confession of Judgment during the application process. By signing, the borrowers waive their legal rights and agree in advance to automatically lose any dispute that might arise.
In an attempt to put an end to this unfair practice affecting small businesses across the country, U.S. Representatives Nydia Velazquez and Roger Marshall introduced the Small Business Lending Fairness Act on Tuesday.
"By ending confessions of judgment in commercial lending, we can stop some of the abuses that are crippling honest small-business owners," chairwoman of the Small Business Committee Velazquez said at yesterday's hearing in Washington. "I find it appalling that New York state law has made our state a magnet for dishonest lenders."
Confessions of Justice have been outlawed in consumer loans since 1985 under the Truth in Lending Act. However, the same protections do not apply to commercial loans.
"My clients are very good at what they do. They know how to fix a boat. They know how to install a sink," Shane Heskin, a Philadelphia lawyer who represents small-business borrowers said yesterday at the Committee hearing. "But that doesn't mean they know how to read a contract in 8-point font. It doesn't mean they know the legal ramifications of signing a confession of judgment."
Many deceptive lenders have been taking advantage of this legal instrument by reaching out to entrepreneurs, startups, and small businesses and offering loans with annual interest rates as high as 400%.
In need of cash to keep their businesses afloat and rejected by mainstream lending institutions and banks, owners feel they have no choice but to forfeit their rights. In other cases, owners submit the loan application forms without even realizing they signed an obscure legal document which allows lenders to strip them away from the right to defend themselves in court.
Armed with a Confession of Justice, creditors can claim borrowers aren't making the payments and, without presenting any proof, legally seize their assets. Courts in the state of New York have been swamped with such cases in the last few years.
The reason financial companies chose to file their complaints against debtors in the state of New York was its quick and easy Confession of Justice process that allowed them to win more than 32,000 judgments against mostly out-of-state small businesses.
A State Bill passed on June 7 prohibits anyone from filing a Confession of Justice against a party that does not reside in New York State.
Looking to better the situation of small entrepreneurs and business owners across the entire country, Senators Sherrod Brown and Marco Rubio introduced the Small Business Lending Fairness Act to Senate in December 2018. Their efforts were supported by New York Democrat Nydia Velazquez and Kansas Republican Roger Marshall in the House of Representatives two days ago.
About the author
Ivana V.
Ivana is a staff writer at SmallBizGenius. Her interests during office hours include writing about small businesses, start-ups, and retail. When the weekend comes, you can find her hiking in nature, hanging off of a cliff or dancing salsa.
More from news
For two years, eCommerce sales in the US have been flourishing, as people stayed home to avoid crowded areas.
By Danica Jovic
·
March 24,2022
Let's talk about some small business trends that the COVID-19 outbreak spearheaded that will almost certainly continue in 2022.
By Julija A.
·
March 14,2022
The US government plans to allocate $10 billion to help small businesses in underserved communities and initiate a wider economic recovery from the pandemic.
By Julija A.
·
March 01,2022
---
Leave your comment
Your email address will not be published.