Federal Government Exceeds Small Business Contracting Milestone with Record-Breaking $120 Billion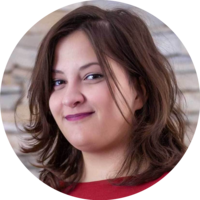 For the sixth consecutive year, the federal government has exceeded its goal for small business federal contracting.
According to the U.S. Small Business Administration (SBA), 25.05% in federal contract money has been awarded to small businesses, totaling $120.8 billion. That's nearly $15 billion more than the previous fiscal year.
According to The Fiscal Year 2018 Small Business Federal Procurement Scorecard, last year was the first time more than $120 in prime contracts was awarded to small businesses.
Chris Pilkerton, the Acting Administrator, said that this overall investment works towards strengthening the economy and supporting the American workforce. His example of this influence is the million jobs created as a result of these stimuli to small businesses.
In FY2018, the government exceeded its subcontract goals for service-disabled, veteran-owned small businesses. The prime contract dollar awards in all small business categories have also increased from previous years. The subcontract goals for awards to women-owned small businesses have been exceeded as well.
SBA collaborates with federal agencies to help small business contractors compete and win federal contracts. This resource backed by the federal government empowers entrepreneurs and small business owners to grow their businesses, form partnerships, and improve local economies.
The FY2018 prime contracting and subcontracting small business performance scorecard graded the federal government with an overall "A". One agency got a "C", three others got a "B", twelve received an "A", and eight agencies were awarded an "A+".
The annual Procurement Scorecard assesses the way federal agencies reach small business and socio-economic prime contracting (and subcontracting) goals. It also reveals transparent and accurate contracting data and provides an outline of agency-specific progress.
The subcontracting component consists of goals for small businesses, women-owned small businesses, service-disabled veteran-owned businesses, small disadvantaged businesses, and
small businesses located in Historically Underutilized Business Zones (HUBZones).
SBA works with every agency on a yearly basis to meet the annual goals they agreed upon. The specific goals are different for every federal agency, and the SBA tries to make the sum total of all the goals exceed the 23% target. It also tries to meet the socio-economic goals established by law.
SBA offers additional assistance to federal agencies, helping them identify potential contract data anomalies in their otherwise independent assessments. The SBA helps the federal agency procurement staff review data, implement improvements to procurement systems, and improve accuracy.
To learn more, visit www.sba.gov.
More from news
For two years, eCommerce sales in the US have been flourishing, as people stayed home to avoid crowded areas.
By Danica Jovic
·
March 24,2022
Let's talk about some small business trends that the COVID-19 outbreak spearheaded that will almost certainly continue in 2022.
By Julija A.
·
March 14,2022
The US government plans to allocate $10 billion to help small businesses in underserved communities and initiate a wider economic recovery from the pandemic.
By Julija A.
·
March 01,2022
---
Leave your comment
Your email address will not be published.