Wholesale Online Retailer Faire Gets $400 Million in Funding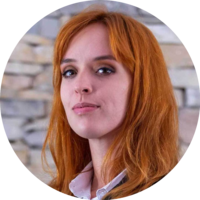 Wholesale online marketplace Faire has raised $400 million in its third funding round, which brings the company's valuation to $12.4 billion. The newly-raised funds will allow it to enlarge its workforce and expand into other markets.
Faire is a San Francisco-based startup founded in 2017. The company holds an online marketplace that allows smaller retail stores to buy products wholesale. This includes food & drinks, home decor, clothing, beauty and wellness products, jewelry, and much more.
When retailers buy products off the Faire platform, they have up to 60 days to pay for the items they ordered. The risks to Faire's bottom line are reduced thanks to data analytics, whose models can predict which items will sell.
The majority of Faire's profits stem from commissions. Orders made by new customers come with a 25% commission, with that rate falling to 15% for repeat orders. Orders by customers who worked with retailers before using Faire's platform come with 0% commission.
This was the third round of funding in 2021, bringing the total amount raised since the company's inception to over $1 billion. The third funding round was co-led by three investors - Durable Capital Partners LP, D1 Capital Partners, and Dragoneer Investment Group.
According to Faire's Chief Financial Officer, Lauren Cooks Levitan, the $400 million raised will be used to expand the company's presence in foreign markets, especially in Europe, where the platform was recently launched. Expanding on the company's future plans, Miss Cooks Levitan said, "This new capital is earmarked to primarily hire top talent—continue hiring top talent—to significantly grow our teams."
The company's workforce keeps expanding. After outgrowing its first office in Kitchener, they switched to Waterloo offices previously owned by Shopify, where they now house 186 employees. In total, Faire has around 700 workers spread around ten different offices, including those in the US, Canada, UK, Netherlands, and Brazil.
The company plans on doubling its workforce by 2022, with a significant portion of new hires getting on board in Europe. Together with the United Kingdom, the region already has over $150 million in annual sales. According to the company's representatives, Faire might go public later down the line but is, for now, focused on the growth.
About the author

Julija A.
Julia A. is a writer at SmallBizGenius.net. With experience in both finance and marketing industries, she enjoys staying up to date with the current economic affairs and writing opinion pieces on the state of small businesses in America. As an avid reader, she spends most of her time poring over history books, fantasy novels, and old classics. Tech, finance, and marketing are her passions, and she's a frequent contributor at various small business blogs.
More from news
The US drive-thru restaurant franchise Checkers & Rally's closed a multimillion-dollar deal with Israeli startup Hi Auto and purchased its AI-based speech recognition software. The restaurant chain announced that it was implementing the technology in all the company-operated stores and most of the franchised locations. Hi Auto's technology will enable Checkers & Rally's customers to place their orders through an automated speech recognition system that reportedly has a 95% accuracy rate. The system is capable of recording changes in the order during conversations with customers and understands complex menus and even half-sentences. In short, the solution acts as the perfect employee who does not grow weary, never misses a day of work, is always polite, and never forgets to suggest upsells. The system helps solve the labor shortage problem in the US restaurant industry, which loses hundreds of thousands of employees each month. When compared to human employees, the software is able to take orders faster and handle more customers simultaneously without any errors. The move is seen as a strategic one by Checkers & Rally's, which has been struggling in recent years to keep up with the likes of major chains such as Wendy's, Burger King, and Jack in the Box. Along with investing in restaurant POS systems that streamline order management, Checkers & Rally's has also been upgrading its mobile app. The goal is to make it easier for customers to order and pay ahead without having to wait in line for the cash register. The deal is also a major achievement for Hi Auto, which was founded in 2019 by Zohar Zisapel and has raised $8 million to date. The company will now be able to scale its operations and widen its presence in the US market with one of the biggest fast-food companies as its client.
By Julija A.
·
March 18,2022
Pony.ai, a US- and China-based autonomous driving tech-startup company, reported on March 7, 2022, that its valuation had peaked at $8.5 billion.
By Julija A.
·
March 14,2022
On January 25th, New York and Tokyo-based startup Bokksu announced its Series A funding round raised $22 million.
By Julija A.
·
February 07,2022
---
Leave your comment
Your email address will not be published.