Wholesale Online Retailer Faire Gets $400 Million in Funding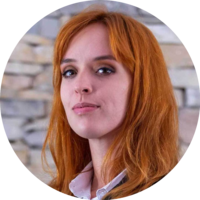 Wholesale online marketplace Faire has raised $400 million in its third funding round, which brings the company's valuation to $12.4 billion. The newly-raised funds will allow it to enlarge its workforce and expand into other markets.
Faire is a San Francisco-based startup founded in 2017. The company holds an online marketplace that allows smaller retail stores to buy products wholesale. This includes food & drinks, home decor, clothing, beauty and wellness products, jewelry, and much more.
When retailers buy products off the Faire platform, they have up to 60 days to pay for the items they ordered. The risks to Faire's bottom line are reduced thanks to data analytics, whose models can predict which items will sell.
The majority of Faire's profits stem from commissions. Orders made by new customers come with a 25% commission, with that rate falling to 15% for repeat orders. Orders by customers who worked with retailers before using Faire's platform come with 0% commission.
This was the third round of funding in 2021, bringing the total amount raised since the company's inception to over $1 billion. The third funding round was co-led by three investors - Durable Capital Partners LP, D1 Capital Partners, and Dragoneer Investment Group.
According to Faire's Chief Financial Officer, Lauren Cooks Levitan, the $400 million raised will be used to expand the company's presence in foreign markets, especially in Europe, where the platform was recently launched. Expanding on the company's future plans, Miss Cooks Levitan said, "This new capital is earmarked to primarily hire top talent—continue hiring top talent—to significantly grow our teams."
The company's workforce keeps expanding. After outgrowing its first office in Kitchener, they switched to Waterloo offices previously owned by Shopify, where they now house 186 employees. In total, Faire has around 700 workers spread around ten different offices, including those in the US, Canada, UK, Netherlands, and Brazil.
The company plans on doubling its workforce by 2022, with a significant portion of new hires getting on board in Europe. Together with the United Kingdom, the region already has over $150 million in annual sales. According to the company's representatives, Faire might go public later down the line but is, for now, focused on the growth.
About the author

Julija A.
Julia A. is a writer at SmallBizGenius.net. With experience in both finance and marketing industries, she enjoys staying up to date with the current economic affairs and writing opinion pieces on the state of small businesses in America. As an avid reader, she spends most of her time poring over history books, fantasy novels, and old classics. Tech, finance, and marketing are her passions, and she's a frequent contributor at various small business blogs.
More News
Zoomo, an Australian startup that builds and lends out e-bikes to couriers for last-mile delivery, has recently raised $60 million in Series B funding.
By Julija A.
·
January 20,2022
Ahead of its expansion to the US market, the eCommerce deliverer Bolt acquired backing from Ikea, among other big investors.
By Julija A.
·
November 12,2021
ECommerce aggregator Una Brands has successfully raised $15 million in series A round just five months after launching with a $40 million equity and debt seed round.
By Julija A.
·
November 05,2021
---
Leave your comment
Your email address will not be published.