Facebook's Libra Cryptocurrency: A Threat to Privacy and Competition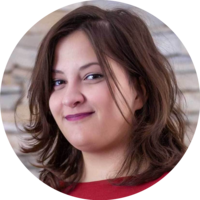 Libra, Facebook's new cryptocurrency, is awaiting a hearing before the U.S. Senate Committee on Banking, Housing, and Urban Affairs. The July 16 meeting will be held at 10 a.m. EST, and as of yet, no information about witnesses has been released. The hearing will be broadcast to the public.
The goal is to examine "Facebook's Proposed Digital Currency and Data Privacy Considerations." Libra's features, business plan, and potential risks will undergo close scrutiny at the hands of the Congress members, and any further work on Libra will likely be delayed.
Facebook characterized Libra as a "global currency and financial infrastructure," a digital asset powered by Facebook's new version of blockchain. Facebook claims its ambition with Libra comes down to reaching 1.7 billion people worldwide who still don't have access to a bank account.
Still, the Banking Committee has met Facebook's seemingly altruistic plan with caution. In an open letter they published last month, the Committee demanded answers about Facebook's work on Libra: how it works, and whether Facebook sought any input from market watchdogs and regulators before putting it in motion.
Even before Facebook went public with its vision for a global cryptocurrency, it sparked the interest of the Congress with its social media monopoly. Together with Google, Facebook controls 82% of the digital advertising market. This monopolization has triggered an antitrust investigation that will dig deep into Facebook's Google's, and Amazon's anti-competitive behavior.
Currently, banks and financial institutions have limited access to personal information and data. If Facebook, a company which holds more personal data than most governments, establishes Libra, it will significantly diminish other organizations' chances at the consumer payment market. Facebook's Libra project threatens to increase its monopolistic efforts to the financial market exponentially, in keeping with Facebook's monopolistic business style.
Still, killing off payment market competitors is not the officials' only concern. Privacy has become a burning issue after a series of data theft and data leakage controversies, and the Cambridge Analytica scandal. Its insight into consumer purchasing habits and patterns is unprecedented; if Facebook successfully mints its own coin, the public would get a chance to witness the greatest anti-competitive trust case in history.
Following today's news on U.S. Senate Committee on Banking, Housing, and Urban Affairs hearing, committee member and 2020 presidential candidate Sen. Elizabeth Warren tweeted: "Facebook has too much power and a terrible track record when it comes to protecting our private information. We need to hold them accountable—not give them the chance to access even more user data. #BreakUpBigTech."
More from news
As people continue to feel the effects of the pandemic, many small business owners are struggling to keep their businesses afloat. The US Congress is considering House Bill 3807 to help small businesses with a $42 billion relief package. Erika Polmar, the Independent Restaurant Coalition executive director, said this bill would be a "lifeline" for around 2,700 independent restaurants in Oregon that applied for relief last year but never received it. House Bill 3807 now has to pass the US Senate, and we've yet to see how much relief small businesses will actually receive. If this bill passes, it will provide much-needed relief to small businesses across the country. As Polmar said: "The future of our industry, the 216,000 jobs that restaurants and bars provide Oregonians, are in jeopardy if we don't replenish this fund." If voted in, House Bill 3807 would help the Restaurant Revitalization Fund and support many other businesses impacted by the pandemic. With this bill, small business owners could apply for grants to cover expenses such as payroll, rent, and utilities, letting them avoid getting unfavorable loans to keep their business running. This would be a massive relief for many small businesses that have been struggling to stay open during the pandemic. And although many of them are busy again, they are now facing serious problems with inflation. "All of those costs have skyrocketed. So, what you may have seen happening in 2019 as a really great banner night is now barely making ends meet," said Polmar. Dwayne Thomas, the president of the Live Events Coalition, commented on the bill, saying: "We're just in debt up to the hilt trying to stay open and relevant as now we're going back to work. We're going back to work amid a worker shortage, amid all kinds of supply chain issues, and we're going back to work quite quickly." He also said that the $13 billion would be allocated to different businesses and divided into three rounds. The first round of relief will go to those who lost 80% or more of their income within the past two years.
According to the most recent data from the Bureau of Labor Statistics, February 2022 saw significant job growth.
By Vladana Donevski
·
March 10,2022
Despite some progress over the years, the gender gap persists in finance programs at top business schools.
By Julija A.
·
February 08,2022
---
Leave your comment
Your email address will not be published.