Facebook's Libra Cryptocurrency: A Threat to Privacy and Competition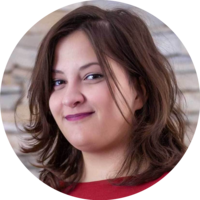 Libra, Facebook's new cryptocurrency, is awaiting a hearing before the U.S. Senate Committee on Banking, Housing, and Urban Affairs. The July 16 meeting will be held at 10 a.m. EST, and as of yet, no information about witnesses has been released. The hearing will be broadcast to the public.
The goal is to examine "Facebook's Proposed Digital Currency and Data Privacy Considerations." Libra's features, business plan, and potential risks will undergo close scrutiny at the hands of the Congress members, and any further work on Libra will likely be delayed.
Facebook characterized Libra as a "global currency and financial infrastructure," a digital asset powered by Facebook's new version of blockchain. Facebook claims its ambition with Libra comes down to reaching 1.7 billion people worldwide who still don't have access to a bank account.
Still, the Banking Committee has met Facebook's seemingly altruistic plan with caution. In an open letter they published last month, the Committee demanded answers about Facebook's work on Libra: how it works, and whether Facebook sought any input from market watchdogs and regulators before putting it in motion.
Even before Facebook went public with its vision for a global cryptocurrency, it sparked the interest of the Congress with its social media monopoly. Together with Google, Facebook controls 82% of the digital advertising market. This monopolization has triggered an antitrust investigation that will dig deep into Facebook's Google's, and Amazon's anti-competitive behavior.
Currently, banks and financial institutions have limited access to personal information and data. If Facebook, a company which holds more personal data than most governments, establishes Libra, it will significantly diminish other organizations' chances at the consumer payment market. Facebook's Libra project threatens to increase its monopolistic efforts to the financial market exponentially, in keeping with Facebook's monopolistic business style.
Still, killing off payment market competitors is not the officials' only concern. Privacy has become a burning issue after a series of data theft and data leakage controversies, and the Cambridge Analytica scandal. Its insight into consumer purchasing habits and patterns is unprecedented; if Facebook successfully mints its own coin, the public would get a chance to witness the greatest anti-competitive trust case in history.
Following today's news on U.S. Senate Committee on Banking, Housing, and Urban Affairs hearing, committee member and 2020 presidential candidate Sen. Elizabeth Warren tweeted: "Facebook has too much power and a terrible track record when it comes to protecting our private information. We need to hold them accountable—not give them the chance to access even more user data. #BreakUpBigTech."
More News
After unveiling their new cryptocurrency project on Tuesday, Facebook is experiencing pushback from both U.S. and European lawmakers. The launch is facing heavy scrutiny and some of the officials calling for it to be put on indefinite hold. Facebook has recently announced the release of Libra, a blockchain project that will involve a consortium of big companies such as Visa, MasterCard, PayPal, Uber, and Spotify. The currency is meant to enable cheap and easy payments all around the world, and it will be marketed primarily to developing countries. As soon as the tech giant published its white paper on Libra, politicians were quick to voice their concerns. Maxine Waters, the Democratic congresswoman and House Financial Services Committee Chairwoman gave a press statement that was picked up by multiple news outlets: "With the announcement that it plans to create a cryptocurrency, Facebook is continuing its unchecked expansion and extending its reach into the lives of its users."She continued with a demand for Facebook to put project Libra on hold: "Given the company's troubled past, I am requesting that Facebook agree to a moratorium on any movement forward on developing a cryptocurrency until Congress and regulators have the opportunity to examine these issues and take action."After the statement, a Facebook spokesperson was asked for comment. "We look forward to responding to lawmakers' questions as this process moves forward," they stated, implying that the company doesn't plan to cease the development. Given Facebook's history of scandal and the antitrust investigation they are currently being subjected to, both Republican and Democratic officials are reluctant to give the company free reign and allow them even more power to control the market. In Europe, government representatives are similarly opposed to the idea. "It can't and it must not happen," the French Finance Minister, Bruno Le Maire, claimed in an interview for Bloomberg. A German member of the European Parliament also stated that Facebook is at risk of becoming a "shadow bank" and that they "must not be allowed to operate in a regulatory nirvana when introducing virtual currencies."U.S. Senator Sherrod Brown is also concerned about Facebook becoming too big and too powerful to control. He stated: "We cannot allow Facebook to run a risky new cryptocurrency out of a Swiss bank account without oversight. I'm calling on our financial watchdogs to scrutinize this closely to ensure users are protected." The social media company has had numerous issues in the past. Several privacy concerns were raised, the latest one related to a huge data leak that leaked millions of user records on cloud servers. With this new cryptocurrency, there are many concerns that Facebook will exploit users' data without protecting their privacy.
By Julija A.
·
February 28,2022
Amazon recently responded to Alexandria Ocasio-Cortez's earlier claim that they pay "starvation wages" to their workers in a tweet which claims that they pay a $15 minimum along with full benefits from day one. "AOC is just wrong," they asserted in a tweet on Monday, also pointing out that they are lobbying to raise the federal minimum wage. Ocasio-Cortez has criticized Amazon on Twitter and in interviews on multiple occasions, and her Sunday interview for ABC was particularly scathing. She stated that Jeff Bezos's "being a billionaire is predicated on paying people starvation wages and stripping them of their ability to access health care," adding that she doesn't care whether Bezos is a millionaire or not, and that "his ability to be a billionaire is predicated on the fact that his workers are taking food stamps." Amazon's senior vice president of global corporate affairs, Jay Carney, also responded in a tweet, saying that Amazon workers get top-tier benefits, get paid more than 42% of Americans, and that AOC should focus on raising the federal minimum wage instead of going after Amazon. AOC was quick to respond, and replied to Amazon's tweets several hours later: "If a person is working 40h/week & is paid so little that they need gov help to make ends meet, it's not the person that's a weight on our system – it's the company," she said. "People need to be paid a living wage. We stand up to co's that rely on food stamps to make up for their low wages." She also responded to Amazon's claim that they pay a $15 minimum "since day one," pointing out that Amazon's Ohio employees had to resort to food stamps and that paying employees so little that they need to apply for government assistance just to feed themselves is the definition of "starvation wages." It's also interesting to note that Amazon only increased their minimum wage to $15 in November last year, after facing heavy criticism for their pay disparity. Alexandria Ocasio-Cortez's spokesperson, Cobin Trent, also made a statement: "Amazon built a nearly trillion-dollar company on the backs of the American people," he claimed. "They have a business model that relies on the American taxpayer. Amazon has made billions using our roads, bridges, postal service, airports, and internet – all built with the tax dollars of hardworking Americans. You would think a company that relies so heavily on taxpayer innovations would be more willing to contribute to our society, but you'd be wrong. Amazon pays zero federal income tax, has extorted our cities and states for tax breaks and their employees often rely on government subsidies to get by. It is time for Amazon to do right by their employees. It is time for Amazon to do right by the American people."
By Julija A.
·
March 01,2022
Congress set the federal minimum wage at $7.25 per hour in 2009. Next Sunday will mark the 10th anniversary of that date - and there have been no adjustments for rising living costs in all that time. It is the longest period without a minimum-wage hike in American history. Assuming a 40-hour work week with no paid time off, a worker will earn $15,080 per year under the federal minimum wage. The Massachusetts Institute of Technology's Living Wage calculator determines the minimum amount families must earn in different cities and states in order to meet "minimum standards of living." According to MIT calculations, a single mother of two earning $7.25 per hour would have to work 138 hours per week to earn a living wage. Just for the sake of comparison, the living wage floor in 1970 was $1.60. This left a pre-tax surplus of 35% after basic expenditures. In 2015, the minimum wage leaves a 6% deficit between minimum wage and minimum living. Most American states have adopted a state-specific minimum wage to match the higher cost of living, but in 21 states the minimum wage matches the federal directive. This isn't enough to live on, even in rural areas with a very low cost of living. Democrats have proposed to raise the minimum wage gradually to $15 by 2024. Opponents argue that raising the minimum wage benefits only young people with entry-level jobs, but according to data, it would actually raise wages for 40 million Americans with an average age of 35. Conservatives argue that increasing wages would affect small businesses, slowing job growth. However, research has disproved this theory several times. Not only would increasing the minimum wage improve worker retention, productivity, and customer service, it would also put more money into consumer's pockets, boosting the overall economy. Companies such as Walmart and Amazon have already stated their support for the Democratic legislation, but it's not just the big players that have taken a stand. Businesses for a Fair Minimum Wage, a consortium of more than 800 companies, is working to raise awareness and increase the federal minimum wage by 2024. Most of these companies are small businesses.
By Julija A.
·
December 06,2021
---
Leave your comment
Your email address will not be published.