Facebook Violates User Privacy by Listening in on Messenger Conversations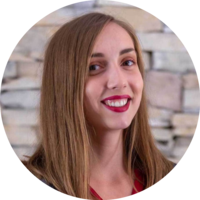 Facebook has been paying hundreds of independent contractors to listen and transcribe audio content collected from the users of its Messenger app without the users' direct consent.
Bloomberg was the first to report the story on Tuesday after it obtained information from workers tasked with transcribing the audio snippets. The outsourced workers say they were not given any details on how and where the audio material had been recorded. They were only assigned with transcribing the sometimes vulgar content without receiving further instructions.
The transcribers who came forward to Bloomberg after realizing the origin of the material they had been working on asked to remain anonymous for fear of losing their jobs.
Facebook confirmed it had been using transcription services to improve the quality of its artificial intelligence software. It said contractors had been reviewing the transcription work carried out by the AI, only using the data gathered from users who chose the option to have their Messenger voice chats transcribed.
However, due to an opaque privacy policy, users were lead to believe machines, not people carried out the transcription. Facebook said that the audio material reviewed by humans was masked to protect the users' identity, adding it halted the practice last week.
Other tech giants developing their own AI don't shy away from such practices either. Amazon, Apple, and Google have all been under public scrutiny for collecting audio clips from users, transcribing them using AI technology, and later subjecting those clips to human review.
In April, the news of Amazon employing thousands of workers in various countries to listen to Alexa voice requests broke. The company justified the act using the same explanation Facebook gave now - the human review was necessary for improving the software.
Soon after, Google was put under the spotlight when some of its Dutch language audio snippets were leaked. Belgian broadcaster VRT NWS got hold of more than 1,000 recordings collected by the search engine company through its Google voice assistant.
Some of the leaked audio clips contained personal information that could be used to identify the person speaking. Google said it has put this practice on pause worldwide while it investigates the Dutch leaks.
Apple also adopted the practice of subjecting sensitive user information to human review without the users' knowledge, to develop its digital assistant Siri. The iPhone maker said it has stopped the practice for now but plans to reintroduce it after asking for explicit permission from users.
Critics of this, apparently, widespread practice warn that once human beings process the information, there's no way of ensuring it stays contained.
"We feel we have some control over machines," Jamie Winterton, director of strategy at Arizona State University's Global Security Initiative told ABC News. "You have no control over humans that way. There's no way once a human knows something to drag that piece of data to the recycling bin."
The Irish Data Protection Commission, the regulatory authority that oversees Facebook in Europe, said it was "seeking detailed information from Facebook on the processing in question."
In the light of yet another user privacy violation, Facebook shares dropped 2.2% at 10:02 a.m. in New York trading.
About the author
Ivana V.
Ivana is a staff writer at SmallBizGenius. Her interests during office hours include writing about small businesses, start-ups, and retail. When the weekend comes, you can find her hiking in nature, hanging off of a cliff or dancing salsa.
More News
Does Amazon, the world's largest online retailer, use unfair practices to remain ahead of the smaller sellers on the marketplace platform? Today the EU's Competition Commission opened a formal investigation into possible anti-competitive conduct of Amazon.The goal of the investigation is to establish whether Amazon's use of sensitive data from independent retailers who sell on its marketplace is in breach of EU competition rules.This is the second big hit Amazon has taken in a matter of days. Yesterday employees of the company in Germany and Minnesota rallied to protest against low pay and poor working conditions.One of the questions being investigated is: Is the e-commerce giant using merchant data to gain a competitive advantage? European Commissioner Margrethe Vestager believes that due to an increase in online shopping, e-commerce has boosted competition, bringing better prices and more choices. "We need to ensure that large online platforms don't eliminate these benefits through anti-competitive behavior," said Vestager. "I have therefore decided to take a very close look at Amazon's business practices and its dual role as marketplace and retailer, to assess its compliance with EU competition rules."The probe may eventually lead to formal charges and orders to change business practices and fines. It could also be dropped. The company owned by Jeff Bezos released an official statement, responding to the news: "We will cooperate fully with the European Commission and continue working hard to support businesses of all sizes and help them grow."Amazon did, however, update their service agreement today. It's still uncertain how this will affect the European Commission's investigation.Margrethe Vestager has been involved in the Amazon case since last September when a preliminary look at the e-commerce giant's data collection practices was taken. During her five year tenure as the Competition Commissioner on the European Commission, she became known for fining most of the major tech giants, including Google, Facebook, and Apple. A ruling by Vestager lead to Apple being forced to pay back a staggering $15.4 billion in taxes. So far, Amazon has avoided being fined, but only the European Commission can determine whether that will remain as it is.
By Ivana V.
·
July 17,2019
Meredith Whittaker, the Google employee who helped lead the protests against the tech giant's involvement with the military, its handling of AI ethics, and its sexual harassment policies, has left the company.The news of Whittaker's departure from the company was first reported by Bloomberg after Google's Software Engineer Chris Lu tweeted about it yesterday. Without providing additional comments, Google confirmed to TechCrunch that she had left the organization."Today is @mer__edith's final day at Google. Watching her experience as a whistleblower at Google and a victim of retaliation cannot signal good things for how AI institutions will react to negative criticism. #NotOkGoogle" Lu posted on Monday.Whittaker was a program manager at Google, co-founder of the AI Now Institute, an ethics committee affiliated with New York University, and the founder of Google's Open Research Group, which focuses on AI development.While employed by the search engine company, she was a vocal advocate for change and spoke out publically every time she felt ethical boundaries were being crossed.Last year when word got out that Google was collaborating with the Department of Defense on the controversial Project Maven, helping it develop AI tools to analyze drone footage, Whittaker spoke up about it, condemning such practices.This led to a few employees leaving the company and incited a very negative public reaction. In response to these events, the tech firm published its AI Principles in June 2018 which prevented it from renewing its $10 billion contract with the Pentagon.Whittaker also pushed back in November 2018 when it was revealed that, despite credible sexual harassment allegations, Android co-creator Andy Rubin had received a $90 million payout package from Google.The event sparked a much broader conversation about the way the company handles sexual harassment allegations. Together with her co-worker Claire Stapleton, Whittaker helped organize last year's "Google Walkout for Change", in which 20,000 employees worldwide took part.Even though following the protests Google had ended its practice of forced arbitration for sexual harassment and assault cases, which required employees to waive their legal rights, Stapleton and Whittaker fell victims of retaliation.Stapleton was the first to quit, in April 2019. In a post explaining her decision to leave Google, she wrote "I made the choice after the heads of my department branded me with a kind of scarlet letter that makes it difficult to do my job or find another one. If I stayed, I didn't just worry that there'd be more public flogging, shunning, and stress, I expected it."After Stapelton's departure, Whittaker once again spoke her mind about the way Google intimidates those who try to openly discuss the dark side of power associated with big tech. She tweeted "Google's retaliation isn't about me, or @clairewaves. It's about silencing dissent & making us afraid to speak honestly about tech & power. NOT OK. Now more than ever, it's time to speak up."Whittaker could not be reached for comments at this time.
By Ivana V.
·
July 17,2019
The Indian Ministry of Finance announced this Saturday that it was going to increase tariffs on a slew of goods imported from the U.S. as a reaction to the U.S. withdrawing its trade benefits earlier this month.The list of goods to suffer these retaliatory duties imposed by the Indian Government includes apples, walnuts, almonds, lentils, and a number of chemical products. The Indian authorities haven't specified the value of the affected goods on this occasion. However, they had formerly communicated to the World Trade Organization that the goods in question are worth roughly  $241 million.Last year, the exchange of goods and services between the U.S. and India amounted to  $142 billion.India's decision to raise import duties on said products was made public on Saturday, and it came into effect the next day, leaving the U.S. no room for negotiation.New Delhi had first threatened to hike the tariffs on U.S. goods in June 2018, after Washington refused to absolve it from increased steel and aluminum tariffs. India hadn't acted on it, though, since the two countries had been engaged in a series of trade talks.However, when the Trump administration removed India from the preferential trade program on June 5, the relationship between the world's first and sixth largest economy tightened. Until then, India was the largest beneficiary of the program, known as the Generalized System of Preferences (GSP) which eliminates duties on goods imported from the U.S. for developing countries.With India off of the list of designed GSP beneficiaries, it will be obliged to pay tariffs on approximately $6 billion worth of goods. The Indian Government had deemed the event "unfortunate" in a statement issued on Saturday, vowing to advocate for their country's best interests.India dealt a serious blow to the U.S. in a fight for those interests. According to the U.S. Department of Agriculture, in 2018, India purchased $543 million worth of almonds grown in the U.S. and  $156 million worth of apples. This made India the biggest importer of almonds by a wide margin, as well as the second biggest importer of apples.With a visit to India scheduled for later this month, U.S. Secretary of State Mike Pompeo says he is open to the idea of dialogue as a method of resolving the trade dispute with India.Source: Reuters
By Ivana V.
·
June 17,2019
---
Leave your comment
Your email address will not be published.