Facebook is Monitoring Users' Shopping Habits in Brick-and-Mortar Stores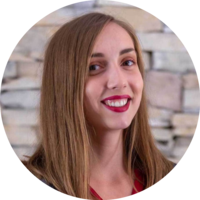 Facebook and major retailers have joined forces to drive sales at the expense of user privacy. On top of mountains of data Facebook already possesses about users, it is now being fed users' in-store purchasing habits so retailers can target them with ads.
If you have shopped at Macy's or Dick's Sporting Goods stores recently, you may have noticed an increased number of their ads in your Facebook feed. This is because the social media giant has allied with these two retailers to drive profits by sharing consumer data with each other.
Retailers send Facebook information about what their customers are buying online and at brick-and-mortar stores. Facebook uses that information to target customers with ads about the products.
It's not just Macy's and Dick's. Businesses from many industries send Facebook customer data, including email addresses, names, phone numbers, and records of in-store purchases. The data, shared in secure hashed form, is used to match purchases to individual Facebook users - who then see ads from those companies in their feed.
Reddit and Twitter users have noticed and commented on this trend as long ago as last spring,
In August of this year, Facebook introduced the Off-Facebook Activity tool, which gives users a summary of the apps and websites that have shared their user data with the social media company. It also lets you disable this sort of data-sharing.
"The main way that Facebook makes money is by selling ads, and the reason that it's really able to dominate the online ad industry is because it controls so much personal information and data about its users," says Business Insider reporter Aaron Holmes.
According to third quarter 2019 results, Facebook earned $17.6 billion in July, August and September. As much as $17.3 billion of that money came from advertising.
Facebook's wealth of demographic information on billions of users makes advertisers flock to it like moths to a flame. No other social network holds as much data on users. No other allows such hyper-targeted advertising.
Retailers who have shared customer data with the social media giant are satisfied with the results.
"We are encouraged by the positive results we saw in-store and are excited to continue testing Facebook's offline suite to fuel our growth," a Macy's spokesperson told Business Insider.
"With store visits custom audiences, we re-engaged customers who had visited one of our stores with a targeted Facebook ad," a Dick's Sporting Goods representative said in a statement. "And, using lookalike audiences, created from people similar to those who visited our store, opened up a broader audience of new customers for us to reach, driving incremental foot traffic and sales."
About the author
Ivana V.
Ivana is a staff writer at SmallBizGenius. Her interests during office hours include writing about small businesses, start-ups, and retail. When the weekend comes, you can find her hiking in nature, hanging off of a cliff or dancing salsa.
More News
A recent report titled Retail Trends Playbook 2020 identifies four key pillars as being crucial to taking the retail experience to the next level. With data-driven digital technologies at their disposal, retailers can better understand consumers' needs, design an intelligent supply chain, empower employees to deliver personalized in-store experiences, and redesigning the business model to highlight the most popular products and services. Listening to customers Compiled by Microsoft and US-based media company PSFK, the report asserts that retailers must gather as much data on customer behavior as possible in order to deliver on the promise of personalized shopping. With that data, merchants can design personalized outreach campaigns. Knowing each shopper's preferences and previous purchases is key to securing proactive marketing and tailored recommendations. According to the report, 80% of US consumers enjoy such an approach, while 58% plan to sign up for personalized offers. Employee empowerment When consumers think "personalized shopping experience," they expect more than an occasional email. They want the shopping experience to be tailored to their needs in brick-and-mortar shops just as it is online. To accomplish that goal, retail brands have to empower their frontline staff with knowledge about products and customers alike. Sales assistants can deliver a superior shopping experience only when they have access to lots of customer data. For example, Miami-based footwear brand Melissa Shoes gives shoppers the option to use facial recognition kiosks at their physical stores. When a returning customer stops by a store, employees are notified about their preferences as soon as the customer is recognized. That lets the staff provide an exceptional in-store experience. Smart supply chain According to the report, 52% of retailers are struggling to connect the dots between data stored across different parts of their organization. Yet 58% of consumers consider the visibility of inventory status to be important while shopping online. To overcome the disparity of what's going on inside organizations and what customers want to see, the authors of the report propose cloud-based communication channels powered by real-time data. Intelligent supply chains can share information among factories, warehouses, stores, and key partners. Reimagining retail More than 60% of retailers who have strategically used information gathered through technology say it has given them a competitive advantage. Retailers can figure out which areas need improvement by getting a 360-degree view on in-store behavior. Data lets them understand how customers interact with products and how loyal they are to the brand. Having this wealth of information is an ideal starting point for creating actionable strategies regarding merchandising, rewards programs, and technology investments. Investing in a series of digital solutions won't automatically translate into higher profit margins. The report concludes that the secret to success lies in retailers having a clear image of their own brand, their shoppers, and the experience they want to deliver.
By Milja
·
September 21,2021
Walmart's app edged out its Amazon counterpart for the first time to become the most-installed shopping app in the US during the big sales holiday weekend kicked off by Black Friday. According to market data platforms App Annie and Sensor Tower, Walmart got 113,000 new downloads. The figure marks a 23% year-over-year increase. Sensor Tower said 2019 was the first year Amazon's app did not clinch top spot on the US App Store's list of most-downloaded shopping apps. The data collected shows Amazon getting 102,000 first-time installs, which marks a 10% decrease from the year before. It was enough to earn Amazon second place. The other companies on the top ten list are, in order: Target, Best Buy, GOAT, Nike, Kohl's, Wish, Macy's, and Adidas.However, Amazon still managed to retain the No.1 spot when the apps were ranked globally. The data suggests that Walmart's numbers were boosted due to recent investments in its brick-and-mortar apps that make checkouts a lot faster and convenient. It's unlikely that Amazon is too upset about slipping in the app-download rankings. The company rarely releases exact sales figures, but it did tell CNN on Tuesday that shoppers purchased "hundreds of millions" of products between Thanksgiving and Cyber Monday. Representatives said that customers worldwide set a new single-day sales record, purchasing more products in 24 hours than on any single day in the company's history.
By Dragomir Simovic
·
December 15,2020
This holiday season, U.S. consumers are likely to spend up to 5% more compared to last year, according to a forecast recently published by Deloitte. Low unemployment rates and a growing economy are the leading causes of the projected growth.When the holiday season comes around, Americans go into a shopping frenzy. In the period between November 2018 and January 2019, U.S. consumers spent $1.09 trillion, which presented a 3.1% increase. This year, Deloitte predicts that seasonal spending will surpass $1.1 trillion. While retailers selling goods from brick-and-mortar stores can look forward to a spike in sales, online merchants can expect an even more significant boost. According to Deloitte's analysts, e-commerce year-over-year sales growth will be between 14 and 18%. During the same three-month period last year, holiday spending increased by 11.2%. If this year's predictions prove to be accurate, e-commerce holiday sales will reach $149 billion."The projected holiday season growth is, in part, due to the current health of the labor market. Near record-low unemployment rates, coupled with continued monthly job creation, may encourage people to spend more during the holiday season," said Daniel Bachman, Deloitte's U.S. economic forecaster.While some economists fear that the U.S.-China trade war will slow the economy down, Bachman reminds that the economy is still growing, albeit at a slower rate. "We continue to see consumer confidence elevated, which also helps boost holiday spending," he adds."Based on a growth in consumer disposable income and spending indicators, retailers, across channels, should expect a strong holiday season in 2019," said Rod Sides, vice chairman of Deloitte. Sides notes that retailers have been striving to improve customer experience and increase their omnichannel efforts. "But, convenience is the new retail currency. Retailers who offer seamless experiences, have products available, and can deliver items more quickly than ever are most likely to win this holiday season."
By Milja
·
December 15,2020
---
Leave your comment
Your email address will not be published.