Facebook Buys Neural Monitoring Startup CTRL-labs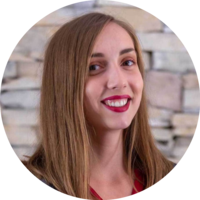 Yesterday Facebook announced its decision to acquire CTRL-labs, a tech startup that is working on creating a bracelet that would allow users to communicate with computers using their brains. According to Bloomberg's sources, the deal is worth between $500 million and $1 billion.
Andrew Bosworth, head of Facebook's virtual reality and augmented reality departments shared the news yesterday in a social media post. "We spend a lot of time trying to get our technology to do what we want rather than enjoying the people around us. We know there are more natural, intuitive ways to interact with devices and technology. And we want to build them. It's why we've agreed to acquire CTRL-labs," Bosworth wrote.
So far, the startup's flagship product has been an armband that measures neuron activity in a subject and then replicates the same motion on a computer screen. The technology deployed in this wrist-worn device picks up on electrical impulses coming from muscle fibers as they move. A computer then imitates the muscle movement on a screen. Simply put, this invention allows users to move the arm on the screen by moving their physical arm, or even just by thinking of moving it.
Employees of CTRL-labs will be joining the Facebook Reality Labs team that's working on VR and AR projects. Bosworth added that the goal of pairing these two teams is to further develop the technology CTRL-labs has been working on, to do it "at scale, and get it into consumer products faster."
Facebook decided to go through with the purchase even though it is currently under two separate antitrust investigations by the Federal Trade Commission. Regulators will closely examine any acquisition made by Facebook while the investigation is underway.
"CTRL-Labs and Facebook are not competitors. Facebook does not currently have or make this technology," a Facebook spokeswoman told Bloomberg of the deal announced on Monday. She added that the company would work with regulators to secure any needed approvals. "CTRL-Labs's technology is an innovative input that Facebook hopes will be used to significantly improve the upcoming Facebook AR/VR experiences a few years down the road to fundamentally improve the user experience."
According to CrunchBase, the four-year-old New York startup raised $67 million in three rounds of funding. Its list of investors includes some high-profile names including Google's GV, Amazon.com, Inc.'s Alexa Fund, Spark Capital, and Founders Fund.
About the author
Ivana V.
Ivana is a staff writer at SmallBizGenius. Her interests during office hours include writing about small businesses, start-ups, and retail. When the weekend comes, you can find her hiking in nature, hanging off of a cliff or dancing salsa.
More from news
The US drive-thru restaurant franchise Checkers & Rally's closed a multimillion-dollar deal with Israeli startup Hi Auto and purchased its AI-based speech recognition software. The restaurant chain announced that it was implementing the technology in all the company-operated stores and most of the franchised locations. Hi Auto's technology will enable Checkers & Rally's customers to place their orders through an automated speech recognition system that reportedly has a 95% accuracy rate. The system is capable of recording changes in the order during conversations with customers and understands complex menus and even half-sentences. In short, the solution acts as the perfect employee who does not grow weary, never misses a day of work, is always polite, and never forgets to suggest upsells. The system helps solve the labor shortage problem in the US restaurant industry, which loses hundreds of thousands of employees each month. When compared to human employees, the software is able to take orders faster and handle more customers simultaneously without any errors. The move is seen as a strategic one by Checkers & Rally's, which has been struggling in recent years to keep up with the likes of major chains such as Wendy's, Burger King, and Jack in the Box. Along with investing in restaurant POS systems that streamline order management, Checkers & Rally's has also been upgrading its mobile app. The goal is to make it easier for customers to order and pay ahead without having to wait in line for the cash register. The deal is also a major achievement for Hi Auto, which was founded in 2019 by Zohar Zisapel and has raised $8 million to date. The company will now be able to scale its operations and widen its presence in the US market with one of the biggest fast-food companies as its client.
By Julija A.
·
March 18,2022
Pony.ai, a US- and China-based autonomous driving tech-startup company, reported on March 7, 2022, that its valuation had peaked at $8.5 billion.
By Julija A.
·
March 14,2022
On January 25th, New York and Tokyo-based startup Bokksu announced its Series A funding round raised $22 million.
By Julija A.
·
February 07,2022
---
Leave your comment
Your email address will not be published.