eBay's Small Business of the Year Award Finalists Chosen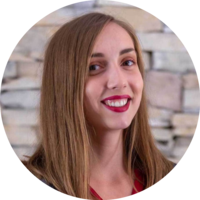 Online retailer eBay yesterday announced eight finalists for its award for small business of the year. For the fourth year in a row, eBay is giving out its Shine Awards for Small Business to inspiring entrepreneurs who operate on its e-commerce platform.
The eight finalists are now competing for three prizes awarded by the online marketplace. Winners will be chosen by a public vote on the official 2019 Shine Awards page. Voters can select up to three candidates and give out their votes three times a day.
One Grand Prize Winner will be taking home a $15,000 cash award and a $10,000 donation in their name to an eBay for Charity organization of choice that supports small business and entrepreneurs.
Two Platinum Award Winners will receive a $10,000 cash prize, and five Gold Prize Winners will get $5,000 in cash. In addition to the monetary awards, the finalists will also get prizes that will help them promote their businesses on eBay. This includes a one-year Anchor or Premium store subscription and Concierge service, promoted listing credentials, store banner makeover with digital winner badge, professional photoshoot, and video profile.
Once the voting is completed on July 25, all finalists will get the chance to participate in the VIP Awards Ceremony at the eBay Open conference in Las Vegas.
"Shine is truly a once-in-a-lifetime honor that gives me the platform to grow my small business while working on my cause," the 2018 Shine Awards Small Business of the Year Winner Cori O'Steen said. "Winning the awards gave my charity, Recovery Road Ministries, the needed funds to finally open our doors. Between the increased visibility in the community and our winnings, the outpouring of support we've had has been phenomenal."
This year's finalists - Todd Hallada, Sahil Kumar, Clara Jeanne LaCelle, John Macris, Elijah McCloskey, Jodi Rosenbaum, Dov Schreiber, and Nanette Zupon - are eBay merchant stars who inspire others by their perseverance, a can-do attitude, and the different ways they give back to their communities. They were selected out of 1,600 candidates.
About the author
Ivana V.
Ivana is a staff writer at SmallBizGenius. Her interests during office hours include writing about small businesses, start-ups, and retail. When the weekend comes, you can find her hiking in nature, hanging off of a cliff or dancing salsa.
More from news
For two years, eCommerce sales in the US have been flourishing, as people stayed home to avoid crowded areas.
By Danica Jovic
·
March 24,2022
Let's talk about some small business trends that the COVID-19 outbreak spearheaded that will almost certainly continue in 2022.
By Julija A.
·
March 14,2022
The US government plans to allocate $10 billion to help small businesses in underserved communities and initiate a wider economic recovery from the pandemic.
By Julija A.
·
March 01,2022
---
Leave your comment
Your email address will not be published.