Congress Proposes Bill Banning Big Tech Companies from Offering Financial Services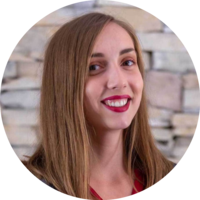 Congress members draft a bill called 'Keep Big Tech Out of Finance Act' in order to bar Facebook and other big tech companies from entering the financial service and cryptocurrency market.
Over the weekend, a copy of the proposed legislation drafted for discussion by the Democratic majority heading the House Financial Services Committee began circulating the web.
The purpose of 'Keep Big Tech Out of Finance Act' is to prohibit 'large platform utilities' from acting as financial institutions.
According to the draft bill, a large platform utility is a company that mainly offers an online platform service and has a minimum of $25 billion of annual global revenue. Facebook is an entity that fits the definition.
"A large platform utility may not establish, maintain, or operate a digital asset that is intended to be widely used as medium of exchange, unit of account, store of value, or any other similar function, as defined by the Board of Governors of the Federal Reserve System," the document details.
The bill proposes sanctioning the violation of said rules with a $1 million fine per day.
Ever since Facebook announced plans to launch its cryptocurrency Libra in 2020, both American and European politicians have been voicing their concerns about the violations of privacy that might arise from such an enterprise.
As Bitcoin.com reported at the time, Democratic Congresswoman Maxine Waters said "Facebook is already too big and too powerful, and it has used that power to exploit users' data without protecting their privacy. We cannot allow Facebook to run a risky new cryptocurrency out of a Swiss bank account without oversight."
President Trump also expressed his negative opinion on cryptocurrencies in a tweet last week, questioning their lawfulness and stability and emphasizing that the only currency he supports is the US dollar.
Facebook's efforts on the development of Libra were halted in late June by Waters' request to hold off further work until Congress has had a chance to assess Libra's features, business plan, and potential risks.
The 'Keep Big Tech Out of Finance Act', which appeared right before the Libra hearings with the Senate Banking Committee on July 16 and the House Financial Services Committee on July 17, seems like an attempt by the congressional authority to forestall taking definitive action on the matter.
Reuters predicts pro-innovation Republican members of the House opposing the proposed legislation. Even if the bill is passed in the House of Representatives, getting the Senate to vote for it would still be a challenge, the international news organization reported.
About the author
Ivana V.
Ivana is a staff writer at SmallBizGenius. Her interests during office hours include writing about small businesses, start-ups, and retail. When the weekend comes, you can find her hiking in nature, hanging off of a cliff or dancing salsa.
More from news
As people continue to feel the effects of the pandemic, many small business owners are struggling to keep their businesses afloat. The US Congress is considering House Bill 3807 to help small businesses with a $42 billion relief package. Erika Polmar, the Independent Restaurant Coalition executive director, said this bill would be a "lifeline" for around 2,700 independent restaurants in Oregon that applied for relief last year but never received it. House Bill 3807 now has to pass the US Senate, and we've yet to see how much relief small businesses will actually receive. If this bill passes, it will provide much-needed relief to small businesses across the country. As Polmar said: "The future of our industry, the 216,000 jobs that restaurants and bars provide Oregonians, are in jeopardy if we don't replenish this fund." If voted in, House Bill 3807 would help the Restaurant Revitalization Fund and support many other businesses impacted by the pandemic. With this bill, small business owners could apply for grants to cover expenses such as payroll, rent, and utilities, letting them avoid getting unfavorable loans to keep their business running. This would be a massive relief for many small businesses that have been struggling to stay open during the pandemic. And although many of them are busy again, they are now facing serious problems with inflation. "All of those costs have skyrocketed. So, what you may have seen happening in 2019 as a really great banner night is now barely making ends meet," said Polmar. Dwayne Thomas, the president of the Live Events Coalition, commented on the bill, saying: "We're just in debt up to the hilt trying to stay open and relevant as now we're going back to work. We're going back to work amid a worker shortage, amid all kinds of supply chain issues, and we're going back to work quite quickly." He also said that the $13 billion would be allocated to different businesses and divided into three rounds. The first round of relief will go to those who lost 80% or more of their income within the past two years.
According to the most recent data from the Bureau of Labor Statistics, February 2022 saw significant job growth.
By Vladana Donevski
·
March 10,2022
Despite some progress over the years, the gender gap persists in finance programs at top business schools.
By Julija A.
·
February 08,2022
---
Leave your comment
Your email address will not be published.