DoorDash Acquires Wolt in an $8.1B Deal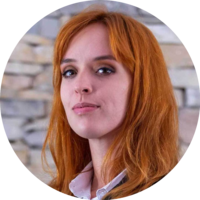 The food delivery wars of the pandemic era continue with the latest acquisition of one of the biggest food delivery services in Europe.
California-based delivery company DoorDash has recently struck a deal for acquiring its European competitor Wolt. The value of this deal is €7 billion, or roughly $8.1 billion. For DoorDash, this will be the second acquisition of the year and the sixth acquisition it has made since the company's founding.
With annual transactions estimated at $2.5 billion, Wolt has grown to become one of the biggest delivery companies in Europe and an attractive investment for America's leading food delivery app. The acquisition is set to close in the first half of 2022.
"By joining forces, we believe we will accelerate our product development, bring greater focus to each of our markets, and improve the value we provide to consumers, merchants, as well as Dashers and couriers around the world," said Tony Xu, CEO of DoorDash.
As for Wolt, the Finland-based delivery service will undergo a name change and will become DoorDash International. Miki Kuusi, Wolt's founder and CEO, will remain at the head of the company, although he'll report to Xu. According to the press release, the remainder of the company's structure will remain unchanged, along with operations within 23 European countries where more than 4,000 work for Wolt.
DoorDash has been thriving in this gig economy era as more than 35% of adult Americans hold these kinds of jobs. Three million among them are the so-called "dashers" - a number that is far from shrinking down. Lockdowns and working from home drove many people to order online instead of going to the stores, bringing significant revenue to delivery services and apps. Even so, DoorDash has reported a $101 million net loss in its recent financial report, with all forecasts pointing toward an unprofitable end of the fiscal year for the company.
About the author

Julija A.
Julia A. is a writer at SmallBizGenius.net. With experience in both finance and marketing industries, she enjoys staying up to date with the current economic affairs and writing opinion pieces on the state of small businesses in America. As an avid reader, she spends most of her time poring over history books, fantasy novels, and old classics. Tech, finance, and marketing are her passions, and she's a frequent contributor at various small business blogs.
More News
Online retail giant Amazon plans to hire 150,000 US seasonal workers to meet demand during the upcoming frantic holiday shopping season.
By Julija A.
·
October 20,2021
Amazon launched its first 4-star store at Bluewater in suburban Kent on October 6.
By Julija A.
·
January 20,2022
Walmart is teaming up with Ford Motor and the automaker's autonomous driving affiliate Argo AI as it expands its self-driving delivery service.
By Julija A.
·
September 21,2021
---
Leave your comment
Your email address will not be published.