Detroit Small Businesses to Get $500,000 in Grant Program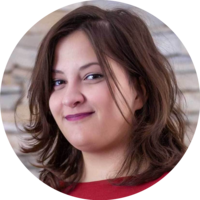 In support of 53 local small businesses, The Detroit Economic Growth Corp. will provide funding or other assistance in cash grants through Motor City Match.
Reportedly, 11 of the winning businesses are receiving nearly $500,000 in a matching grant competition that supports entrepreneurship in Detroit. The other companies received business plans, space, or design awards.
One gaming and entertainment business will receive a $60,000 cash award to help renovate a building and purchase furniture and equipment. Other winners include a coffee shop, a certified nurses' aide training center, a clothier, and a microbrewery.
The program aims to build up retail density by providing help with building plans, space, and design. Over 1,300 entrepreneurs have benefited from the program during its five-year lifetime. To qualify for the MCM grants, businesses must be based in Detroit for at least two years, enough to demonstrate a benefit to the local community.
According to Detroit Economic Growth Corp. Chief Executive Kevin Johnson, "small-business success is crucial to the overall prosperity of Detroit, including adding neighborhood jobs."
DEGC is a vital citywide tool in supporting businesses and bringing in new companies and investments to stimulate the local economy. It has also been deploying both place-based and job creation strategies, from identifying potential development opportunities and negotiating agreements, to managing construction projects.
An advocate for local businesses of all sizes, DEGC's economic development experts have been eliminating growth obstacles and creating new opportunities to both emerging and expanding businesses.
Since its inception, the Motor City Match has awarded $7.5M in cash grants to as many as 170 entrepreneurs on their way from "idea to open." Business owners belonging to minority groups account for 81% of grant winners, 70% are women, and 63% are Detroit residents.
"Small-business success is crucial to the overall prosperity of Detroit, including adding neighborhood jobs, building our city's middle class, and creating a culture of entrepreneurialism in the city," said Kevin Johnson. "The MCM program launched as the first of its kind in the country nearly five years ago. Fast forward to 2019, and we're seeing increased small-business density in our commercial corridors and new opportunity for residents to share Detroit's prosperity."
More from news
For two years, eCommerce sales in the US have been flourishing, as people stayed home to avoid crowded areas.
By Danica Jovic
·
March 24,2022
Let's talk about some small business trends that the COVID-19 outbreak spearheaded that will almost certainly continue in 2022.
By Julija A.
·
March 14,2022
The US government plans to allocate $10 billion to help small businesses in underserved communities and initiate a wider economic recovery from the pandemic.
By Julija A.
·
March 01,2022
---
Leave your comment
Your email address will not be published.