Despite Resource Constraints Small Businesses Are Investing in the Workforce and Driving Growth, According to New Study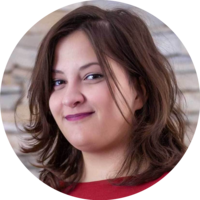 A recent report discovered that small businesses are leading the way in workforce investment and economic growth, despite resource constraints. Small businesses across the United States displayed a growing commitment to wage growth, workforce training, and healthcare - one of the biggest issues small business owners have to tackle.
Goldman Sachs surveyed 2,285 small business owners that graduated from their 10,000 Small Businesses program. The results have been published in a "Voice of Small Business in America: 2019 Insights Report," released on Sept. 5, 2019. The report was developed in partnership with Babson College.
The now apparent success of small businesses might reinforce economic support for these types of business ventures, and prompt a constructive dialogue between small business owners, and capital providers. The survey was administered by Morning Consult, an independent, third-party market research firm.
Asahi Pompey, the president of the Goldman Sachs Foundation, and the Global Head of Corporate Engagement, stated that small businesses are vital to the health of the economy, adding that supporting their growth is of critical value. Small businesses are more likely to provide their workers with the appropriate training, healthcare, and wage growth, even if it means reducing their bottom line.
According to Richard Bliss, National Academic Director of the Goldman Sachs 10,000 Small Businesses program at Babson College, the report only confirms what we've known for years. Hiring the right people is the biggest challenge for growing small businesses, and the growing skills gap should be narrowed down ASAP. Small businesses need a "strong talent pipeline," an idea that requires more work.
Here are some of the key findings the Voice of Small Businesses in America report came up with:
Biggest Challenges:
As many as 76% of surveyees reported that the main challenge they face is attracting, hiring, and retaining employees. Also, most business owners claim that they appreciate a positive attitude, integrity, and willingness to learn new things more than education and experience.
Minimum wage increase:
Small businesses are in favor of a higher minimum wage, in spite of its potential impact on their bottom line. Even though 65% of respondents believe the increase would have impacted their earnings negatively, 80% of business owners believe the minimum wage should increase.
Healthcare:
Even though only 8% of respondents are required to provide healthcare, most business owners provide at least some health benefits for a number of their employees. ACA does not obligate them to do so, but they invest in this issue anyway, as they believe it's "the right thing to do."
Taxes and the Government Shutdown:
The study found that 46% of surveyees do not know how the 2017 Tax Cuts and Jobs Act affects their business. Almost 40% of business owners reported a negative impact following the government shutdown in late 2018 and early 2019.
The effects of automation:
As many as 71% of business owners employ some form of automation. Still, this process only resulted in 5% of respondents laying off employees. In fact, 35% simply changed the employees' positions, and 32% even hired new people.
Gender issues:
While 77% of male respondents are optimistic about the current economy, only 65% of women concur. The results are likely linked to almost ⅕ of women reporting difficulties with securing financial support due to their sex. Only 2% of men claimed the same.
More News
Many small business owners rely on SBA loans to start and grow their companies. Taxpayers diligently contribute to this Federal Agency that is tasked with helping aspiring and struggling small businesses. However, does the money really go to small entrepreneurs in need? Apparently, not always. In the period between the FY2014 and FY2018, Small Business Administration (SBA) approved 543,081 loans for $168.9 billion in taxpayer obligations. However, taxpayers might be surprised to learn that 57% of the SBA portfolio, or $94 billion, was given in loans exceeding $1 million. Not exactly the typical amount awarded to small businesses. According to the American Transparency investigation: U.S. Small Business Administration – Quantifying Lending Practice Report, local mom and pop shops weren't the recipients of such hefty loans. Instead, the money went to private country clubs, hotel chains, mezzanine finance firms, private investor funds, and investment pools. American Transparency, a government watchdog organization reveled in their recently published Report that small businesses in Beverly Hills, California, received a total of $117 million. Specific recipients included doctors with practices on Wilshire Boulevard, a couture high fashion design school, and retailers selling alligator leather belts for $750 and cowboy boots for $3,400. Among the not so small business owners who were granted SBA loans in the last five years was a French wine importer who received $1.75 million. Also, an eyeglass designer whose frames are sported by A-list celebrities got a loan for $2.155 million. "The mission of the SBA is to provide lending to entrepreneurs with great ideas who can't find financing in the private marketplace," says Adam Andrzejewski, CEO of American Transparency. Yet, their Report found significant funds were approved to businesses supporting a luxurious lifestyle which could apply for traditional bank loans. They discovered that seventy-four yacht clubs received SBA loans totaling over $35 million between FY2014 and FY2018. Another $39.2 million of SBA loans went to forty-nine different tennis clubs. Forty-six country clubs received some type of SBA loan amounting to over $18 million while $12.2 billion in lending flowed to highly capitalized VC companies from Wall Street. Apart from granting loans to recipients who don't exactly qualify as small businesses, the SBA also charged-off $16.5 billion during the last nine years (FY2010-FY2018). Given the fact that bad debt experience is realized only five years after the loan is taken out, FY2015 through FY2018 will continue to show an even worse experience as the loans mature. Among those with bad debt, the Report identified four national hotel chains. Between Choice Hotels, Holiday Inn, Comfort Inn, and Days Inn, there are more than $350 million in defaulted SBA loans. "Wasting scarce dollars on unproductive enterprises diverts dollars away from productive enterprises. It's a rigged game in which the house – politicians – always wins," Andrezejewski told The Center Square. He emphasized the importance of publicly asking the following questions: 1. How were these industries chosen? What's the public purpose of asking working and middle-class citizens to subsidize those businesses? 2. During a period of unprecedented economic prosperity, why does the SBA allow so much lending on million-dollar-plus loans? 3. What about the SBA lending to the Wall Street bankers? In his opinion, the taxpayers deserve to know the answers.
By Ivana V.
·
February 28,2022
The New Jersey Economic Development Authority (NJEDA) has recently announced its new pilot program aimed at supporting small business growth. Teaming up with the Community Development Financial Institution (CDFI), the NJEDA will give out $15 million to small businesses from the state.Organizations that provide loans to micro-enterprises and other small businesses that are unable to qualify for traditional bank financing will be eligible to apply for this form of funding.The NJEDA will allocate $15 million to the CDFI Initiative, to help expand its capacity to provide financing to small businesses from New Jersey. Applications for the program are expected to be available as of September 2019."Building a stronger and fairer economy starts with connecting small businesses with the resources they need to grow and expand," said NJEDA Chief Executive Officer Tim Sullivan in the official statement. Sullivan underscored the importance of the CDFI's function of lending to small businesses that are not yet ready for bank financing because of insufficient or bad credit history. He believes this CDFI Initiative will enhance the CDFI's ability to provide micro-enterprises and main street small businesses with the funds they need to develop and thrive.The newly launched financing program consists of two components - Loans to Lenders and Premier CDFI Program. Through the Loans to Lenders component of the CDFI Initiative, the NJEDA will grant direct loans up to $1.5 million to experienced CDFIs with demonstrated lending and portfolio management history. The CDFIs will then use those resources to give out term loans and lines of credit to qualified New Jersey small businesses.In the Premier CDFI Program, the NJEDA will provide participations and guarantees of up to $500,000 on CDFI term loans or working capital lines of credit for qualified small businesses. Both CDFIs and the borrowing small entrepreneurs will have more flexibility, thanks to the NJEDA's participation in the process, which will reduce CDFI's overall exposure in the transaction.According to Christina Fuentes, the Director of Small Business Services at the NJEDA, the CDFI Initiative was designed on the feedback received from organizations that support small businesses in the state."One of the most common challenges we at the NJEDA hear from business owners is that there are not enough resources for businesses that are looking to expand but are not able to qualify for financing from traditional banks," Fuentes said. "The CDFI Initiative fills an important gap and will play a crucial role in helping community-based lending organizations make the necessary investments into small businesses so they can grow and prosper."
By Ivana V.
·
July 23,2019
The annual Small Business Credit Survey conducted by twelve Federal Reserve Banks shows more than a third of small employer firms are burdened with outstanding debt.According to the recently published research which polled 6,614 small business owners (employing less than 500 workers) from all 50 states and the District of Columbia, a majority of small businesses faced financial challenges last year. As many as 64% of them reported struggling financially, with operating expenses being the number one problem (40%), followed by credit availability (31%) and making payments on debt (29%).In order to address those financial issues, 69% of small businesses used personal funds, 45% took out additional credit, 32% cut staff, hours, and/or downsized operations, while 28% made a late payment or failed to make a payment altogether. Outstanding debt The Small Business Credit Survey reveals that 70% of small employer firms have outstanding liabilities. The amount of debt varies significantly - 68% of small businesses owe less than $100,000, 13% of them need to pay back between $100,000 and $250,000, another 13% has outstanding liabilities amounting to $1 million, and 6% are facing debt in excess of $1 million.Small businesses owners relied on different collaterals to secure their debt. Some 58% of them put their personal assets on the line using personal guarantees, while 49% put down their business assets.Financing needs of small employer companiesWith accumulating debt threatening their livelihood, small business owners turn to different financial institutions for help. The study reveals that 43% of employer firms applied for financing in the last twelve months.The most popular financing and credit products sought by the applicants were loans and lines of credit (85%), credit cards (28%) and trade credits (9%). The types of loans and lines of credit they asked for were business loans, business lines of credit, SBA loans/lines of credit, equipment loans, personal loans, and mortgages. Who do small businesses borrow money from?Apart from turning to traditional creditors, like big banks (49%) and small banks (44%), the research points to a growing trend among small business owners. As many as 32% of them borrow money from online lenders for their speed of decision and the increased chances of being approved. This is a significant jump from the previous year when only 24% of small business owners sought funding from such institutions. The fact that small businesses can apply, get approved, and receive the funds in a matter of hours is the great appeal of online lenders. Medium and high-risk applicants were especially inclined to seek funds from these lenders who often have high-interest rates, whereas low credit-risk applicants keep relying on tried and tested, yet slow creditors.Approval ratesLuckily, the majority of loan seekers get their funding approved. The report indicates that 60% of applicants are fully approved, receiving all the funds they asked for. Another 22% get part of the amount they asked for, and only 18% are denied.According to the report, small banks provide for the most satisfied clients year after year, with satisfaction rates holding steady between 73% and 75% in the last three years.To obtain more information about the loans small businesses take, the best approval rates by loan and lender type, consult the full report here.
By Ivana V.
·
July 22,2019
---
Leave your comment
Your email address will not be published.