Despite Resource Constraints Small Businesses Are Investing in the Workforce and Driving Growth, According to New Study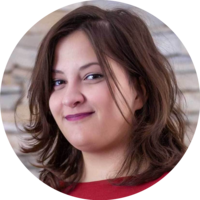 A recent report discovered that small businesses are leading the way in workforce investment and economic growth, despite resource constraints. Small businesses across the United States displayed a growing commitment to wage growth, workforce training, and healthcare - one of the biggest issues small business owners have to tackle.
Goldman Sachs surveyed 2,285 small business owners that graduated from their 10,000 Small Businesses program. The results have been published in a "Voice of Small Business in America: 2019 Insights Report," released on Sept. 5, 2019. The report was developed in partnership with Babson College.
The now apparent success of small businesses might reinforce economic support for these types of business ventures, and prompt a constructive dialogue between small business owners, and capital providers. The survey was administered by Morning Consult, an independent, third-party market research firm.
Asahi Pompey, the president of the Goldman Sachs Foundation, and the Global Head of Corporate Engagement, stated that small businesses are vital to the health of the economy, adding that supporting their growth is of critical value. Small businesses are more likely to provide their workers with the appropriate training, healthcare, and wage growth, even if it means reducing their bottom line.
According to Richard Bliss, National Academic Director of the Goldman Sachs 10,000 Small Businesses program at Babson College, the report only confirms what we've known for years. Hiring the right people is the biggest challenge for growing small businesses, and the growing skills gap should be narrowed down ASAP. Small businesses need a "strong talent pipeline," an idea that requires more work.
Here are some of the key findings the Voice of Small Businesses in America report came up with:
Biggest Challenges:
As many as 76% of surveyees reported that the main challenge they face is attracting, hiring, and retaining employees. Also, most business owners claim that they appreciate a positive attitude, integrity, and willingness to learn new things more than education and experience.
Minimum wage increase:
Small businesses are in favor of a higher minimum wage, in spite of its potential impact on their bottom line. Even though 65% of respondents believe the increase would have impacted their earnings negatively, 80% of business owners believe the minimum wage should increase.
Healthcare:
Even though only 8% of respondents are required to provide healthcare, most business owners provide at least some health benefits for a number of their employees. ACA does not obligate them to do so, but they invest in this issue anyway, as they believe it's "the right thing to do."
Taxes and the Government Shutdown:
The study found that 46% of surveyees do not know how the 2017 Tax Cuts and Jobs Act affects their business. Almost 40% of business owners reported a negative impact following the government shutdown in late 2018 and early 2019.
The effects of automation:
As many as 71% of business owners employ some form of automation. Still, this process only resulted in 5% of respondents laying off employees. In fact, 35% simply changed the employees' positions, and 32% even hired new people.
Gender issues:
While 77% of male respondents are optimistic about the current economy, only 65% of women concur. The results are likely linked to almost ⅕ of women reporting difficulties with securing financial support due to their sex. Only 2% of men claimed the same.
More from news
For two years, eCommerce sales in the US have been flourishing, as people stayed home to avoid crowded areas.
By Danica Jovic
·
March 24,2022
Let's talk about some small business trends that the COVID-19 outbreak spearheaded that will almost certainly continue in 2022.
By Julija A.
·
March 14,2022
The US government plans to allocate $10 billion to help small businesses in underserved communities and initiate a wider economic recovery from the pandemic.
By Julija A.
·
March 01,2022
---
Leave your comment
Your email address will not be published.