Delivery Startup Bolt Raises $115M for Its US Expansion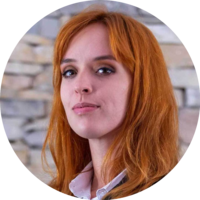 Ahead of its expansion to the US market, the eCommerce deliverer Bolt acquired backing from Ikea, among other big investors.
Despite being just a four-year-old business, Bolt has already been labeled as one of Canada's fastest-growing startups. Its expansion to the United States will start in early 2022 and will include locations in Los Angeles and Houston. Bolt plans to settle on about 400,000 square feet of space on top of 500,000 square feet it already has in its home country.
Bolt's expansion isn't just territorial. During this year, the startup has grown sixfold and now counts 950 employees. There are several factors to thank for this significant growth of the company, but digitizing previously analog operations and moving to a low carbon footprint are the two most important ones. As Bolt's director Michael Hyatt said, "Bolt is Logistics 2.0, with combined technology, truck electrification and a higher standard of customer service. If old-school logistics companies were to start today they'd all wish they were [built like] Bolt."
Hyatt added that the goal for the company is to become carbon-negative by 2023. Right now, Bolt has 100 electric vehicles, handles all operations online, integrates well with popular eCommerce platforms its clients use and doesn't outsource any of its operations. "One of our team members has either written code, ridden the truck or is doing the pickup – it's all us," said Mark Ang, Bolt CEO and co-founder.
All that, plus high customer care standards, has brought Ikea on board. "This financing showcases the confidence the market has in [Bolt's] position in Canada and their ambitions [...] as a technology-led logistics company with ambitious sustainability goals [...] Bolt has proven to be a good partner for Ikea Canada and has delivered high customer satisfaction tied to our services. We are keen to be adding Bolt [...] to our portfolio," Krister Mattsson, managing director of Ikea's investment branch, wrote in an email.
Bolt is now handling 7,500 orders and adding two new clients a day.
About the author

Julija A.
Julia A. is a writer at SmallBizGenius.net. With experience in both finance and marketing industries, she enjoys staying up to date with the current economic affairs and writing opinion pieces on the state of small businesses in America. As an avid reader, she spends most of her time poring over history books, fantasy novels, and old classics. Tech, finance, and marketing are her passions, and she's a frequent contributor at various small business blogs.
More News
ECommerce aggregator Una Brands has successfully raised $15 million in series A round just five months after launching with a $40 million equity and debt seed round.
By Julija A.
·
November 05,2021
The "headless checkout" startup Rally Commerce Inc. raised $6 million in seed funding on Tuesday.
By Julija A.
·
October 29,2021
Pattern, an eCommerce startup, saw its valuation skyrocket thanks to booming sales on Amazon.com.
By Julija A.
·
October 08,2021
---
Leave your comment
Your email address will not be published.