Customer Policy Abuse Costs US Retailers Over $89B Each Year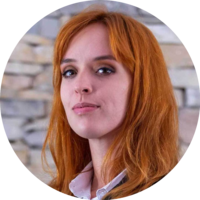 Going online may have brought retailers many new customers, but it has also brought new challenges in handling bad actors. A report by PYMNTS published earlier this month states that customer policy abuse costs retailers nearly $90 billion annually.
The report, titled "Beyond eCommerce Fraud: How Retailers Can Prevent Customer Policy Abuse," details the tactics bad customers employ to abuse customer policy. False item-not-received claims and claims for a full refund for used products that customers claim were already damaged upon arrival are common. It is a challenge eCommerce businesses are yet to overcome.
Online retailers typically handle returns and complaints through customer service portals. This makes tracking and blocking customers who abuse the returns policy challenging. There are certain technology-driven systems that can help put a stop to this. Still, it is usually not something stores built using a DIY approach with a bit of help from an eCommerce website builder can afford.
The eCommerce boom of 2020 was a chance for many entrepreneurs to start selling their products and services online. Many were ill-prepared for customers taking advantage of liberal return policies, whose purpose was to improve customer experience and build trust between retailers and consumers.
Many of these stores put themselves at even greater risk by offering various promotions and coupons. These discounts - meant to attract new customers in the competitive eCommerce market - also became a means to cheat the retailers. Promotion abuses are the most common type of policy abuse and the easiest to commit.
The overall losses can accumulate to up to 2.2% of a store's annual revenue. And when it all adds up, customer policy abuse costs the whole retail industry billions. The practice is also widespread - 89% of online retailers have detected at least one instance of it in the past year. Luckily for small-business owners, large retailers are the more common target.
In an attempt to stop this, many brands have started developing methods for tracking and blocking offenders but are mostly unsuccessful. Others still rely on tracking fraudulent claims manually. This seems to be the only currently effective solution.
About the author

Julija A.
Julia A. is a writer at SmallBizGenius.net. With experience in both finance and marketing industries, she enjoys staying up to date with the current economic affairs and writing opinion pieces on the state of small businesses in America. As an avid reader, she spends most of her time poring over history books, fantasy novels, and old classics. Tech, finance, and marketing are her passions, and she's a frequent contributor at various small business blogs.
More News
According to data from the National Retail Federation, retail sales rose by 0.7% from August to September.
By Julija A.
·
October 20,2021
US retailers struggle to scrape up workers to fill more than 1.1 million vacancies in preparations for the upcoming holiday season.
By Julija A.
·
September 29,2021
In a world where companies are rapidly building their presence on eCommerce platforms, the market of brick-and-mortar dollar stores is still booming.
By Ivana V.
·
September 14,2021
---
Leave your comment
Your email address will not be published.