Crypto Update: Bitcoin Price Drops, Ethereum Prospers, Investors Choose Gold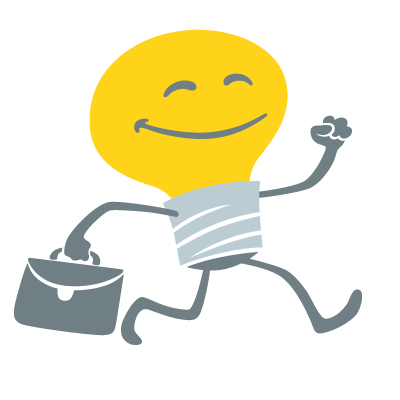 The price of Bitcoin saw a sharp drop of more than 15% in the span of an hour, reaching the lowest point since mid-June. The dramatic decline happened yesterday afternoon as the price fell from $9,352.89 to below $7,800.
While analysts foresee more Bitcoin struggle in the upcoming days, a recovery is likely based on similar developments seen in 2017. Cryptocurrency trader Marvin Chebbi writes: "A break down of the descending triangle doesn't necessarily mean the end of the bull market. We had a similar price action in June '17 with some sort of descending triangle formation (lower highs+equal lows) that broke down, found support a bit lower, "
This is not to say everyone is taking the drastic price drop lightly. The Crypto Fear & Greed Index, a crypto-market indicator, turned red today as it dropped down to 15, indicating "Extreme Fear" following Tuesday's collapse. Financial analyst Peter Schiff also foresees more troubles for Bitcoin, writing "Bitcoin has finally broken below the support line of the large descending triangle it has been carving out for months. This is a very a down to $4,000 or lower!"
Meanwhile, reports show that investors are turning to gold, which outperformed the leading cryptocurrency today. This turn of events comes in the wake of news that President Trump has allegedly contacted Ukrainian high officials about planning an interference in the upcoming U.S. presidential elections.
One of Bitcoin's main competitors, Ethereum, on the other hand, saw one of its most successful days last week, marked by a rise of over 10%. It is too early to tell whether this marks the beginning of a trend of if it is merely a momentary rebound.
More News
After Trump's series of tweets on Thursday about imposing a 10% tariff on another $300 billion worth of Chinese goods, Beijing responds. A Chinese Foreign Ministry spokesperson said today that China would have to take countermeasures if the U.S. goes through with its decision to levy additional taxes starting in September.Hua Chunying, a spokeswoman at the Chinese Foreign Ministry, said today at a daily press briefing in Beijing that China would not be blackmailed. She warned of retaliation if the U.S. carried out its threats to impose 10% duties on additional goods from China, starting September 1."If America does pass these tariffs then China will have to take the necessary countermeasures to protect the country's core and fundamental interests," Hua said at today's news briefing in Beijing, as Reuters reports."We won't accept any maximum pressure, intimidation, or blackmail. On the major issues of principle we won't give an inch," she said, adding that China is hopeful that the U.S. would "give up its illusions" and return to the right track of negotiations based on mutual respect and equality.Hua underlined that China does not want a trade war with the United States but is not afraid of fighting in one either.President Trump communicated his decision to slap more taxes on Chinese goods beginning next month in a series of tweets on Thursday. He justified this move by stating that China did not buy "large quantities" of agricultural products from the U.S. as it had previously agreed, and that it did not stop the sale of Fentanyl, a synthetic opioid, to the United States.Even though the latest tax increase would technically amount to $30 billion (just 0.14% of GDP), considerably less than the $62.5 billion arising from the 25% duties on $250 billion worth of Chinese imports, it might set off a psychological shift. This move would result in all goods entering the U.S. from China being subject to some form of taxation.Wang Yi, a senior Chinese diplomat, commented on the events for a Chinese TV station, saying the new tariffs are neither the correct nor constructive way of resolving the bilateral trade tensions.
By Ivana V.
·
December 15,2020
Amazon shares dropped by 2% following Thursday's release of the second-quarter earnings report, which shows the company exceeded sales forecasts but missed profits estimates.The results show significant investments into infrastructure aimed at providing faster delivery are starting to pay off, boosting sales at the expense of lower profit margins, even as revenues surpassed analysts' expectations.As a consequence, Amazon stocks traded around 2% lower, at the price of about $1973.82 in yesterday's after-hours trading session.The world's largest e-commerce company announced its sales in the second quarter amounted to $63.4 billion, with revenue rising 20% compared with the same period last year, topping the 17% growth rate Amazon posted in April. Amazon attributes these numbers to earlier investments in faster shipping, which has generated more orders."Customers are responding to Prime's move to one-day delivery — we've received a lot of positive feedback and seen accelerating sales growth," said Jeff Bezos, Amazon founder and Chief Executive Officer. "Free one-day delivery is now available to Prime members on more than 10 million items, and we're just getting started. A big thank you to the team for continuing to make life easier for customers."Making such quick delivery times to compete with rivals like Walmart, who offer 2-day shipping without membership fees have cost Amazon $800 million in warehouse infrastructure investments in the three months ending in June.According to Chief Financial Officer Brian Olsavsk, the company will continue to make such investments in the future, aiming to provide next-day delivery for all of the 100 million products available to Prime members. "Right now we are seeing an increasing and ramping cost penalty, and that's what's built into the Q3 guidance," Olsavsky said in a call with reporters. All that spending on faster deliveries has affected Amazon's profit margins, resulting in the lowest net income since the second quarter of last year - $2.6 billion. The company's third-quarter operating income predictions also remain below analysts' estimates of $4.4 billion, ranging between $2.1 and $3.1 billion."Second quarter′s results were negatively impacted by margin compression in North America due to the investments in next-day Prime delivery, which we continue to believe is an example of short-term pain for long-term gain," Moody's Amazon Analyst Charlie O'Shea said in an email statement, reported by CNBC.Operating guidance for the third quarter expects sales to grow further, between 17% and 24% compared with the same period of 2018, and amount to anywhere between $66.0 billion and $70.0 billion.
By Ivana V.
·
December 15,2020
Following Wednesday's report of a $408 million loss in the second quarter and the news of its longtime Chief Technology Officer JB Straubel leaving the company, Tesla stocks dropped by 11%.According to the latest filing with the Securities and Exchange Commission, the Silicon Valley carmaker experienced a loss of $408 million in the period between April and June, despite delivering a record number of cars during that time. Tesla also announced JB Straubel, who had helped Elon Musk launch the company and who had been acting as the CTO for the past 16 years is stepping down. "I'd like to thank JB for his fundamental role in creating and enabling Tesla," CEO Elon Musk said on a call with analysts Wednesday evening. "If we hadn't had lunch in 2003, Tesla wouldn't exist, basically." The electric car manufacturer reported a second-quarter adjusted loss of $1.12 per share, exceeding analysts' predictions of an adjusted loss of 35 cents a share. However, this is an improvement compared to June 2018, when Tesla had reported a loss of $3.06 per share.Hours after the Tesla Second Quarter 2019 Update was published, the car company stocks went down by 11%, matching the gains the stock made earlier this month after a strong second-quarter vehicle deliveries report.Tesla delivered 95,356 vehicles and produced another 87,048 in the quarter ending on June 2019, surpassing its previous quarterly records of ~91,000 deliveries and ~86,600 units built in the final quarter of 2018. This quarter's record number of vehicles delivered was driven principally by increased sales of Model 3 compact car, which was the best-selling electric car in the world in 2018. Its popularity allowed Tesla to make record back-to-back profits for the first time in the company's history. In a letter to shareholders, CEO Elon Musk repeated previous guidance that Tesla would deliver a total of 360,000 to 400,000 vehicles this year. Even though that projection seemed far fetched after the Q1 reports when Tesla achieved only 63,000 vehicle deliveries, Musk remains determined to achieve this aim."We are working to increase our deliveries sequentially and annually, with some expected fluctuations from seasonality," Musk said in the letter. "This is consistent with our previous guidance of 360,000 to 400,000 vehicle deliveries this year."To attain the ambitious goal of delivering a minimum of 360,000 vehicles by the end of 2019, Tesla will have to keep output on records levels in the following two quarters. In the first half of the year, the electric car producer made more than 158,000 vehicle deliveries.The shareholder letter also informed of the progress on Tesla's next vehicle, the Model Y. After wavering between producing the compact SUV in Nevada or California, the decision had been made to manufacture it in California. The production began last quarter. Tesla is also making progress on launching a Gigafactory in Shanghai, China by the end of the year."We remain on track to launch local production of the Model 3 in China by the end of the year and Model Y in Fremont by fall of 2020. We are also accelerating our European Gigafactory efforts and are hoping to finalize a location choice in the coming quarters," Musk wrote in a letter to shareholders.
By Ivana V.
·
July 25,2019
---
Leave your comment
Your email address will not be published.