Costco Raises Its Minimum Wage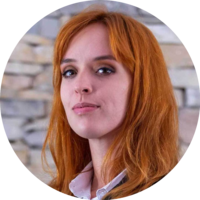 The multinational corporation, Costco Wholesale, is planning on increasing its minimum wage in the United States to $16 per hour.
Costco's long history stretches back to 1976 when Sol Price opened the world's first membership warehouse club – Price Club. Several years later, Price Club's executive vice-president of merchandising, Jim Sinegal, co-founded Costco Wholesale with Jeff Brotman. In 1983, the two enterprises merged and became the company we know today.
On February 25, 2021, during a US Senate Budget Committee hearing, Craig Jelinek - Costco's president and CEO - announced that the retailer would boost its workers' minimum wages to $16. Jelinek also stated that more than half of the company's 180,000 US employees earn upwards of $25 per hour and that the average Costco employee earns around $24/hour.
According to The Wall Street Journal, the retail chain raised its starting rate from $13 to $14 per hour in 2018, adding another dollar less than a year later. Costco's latest increase puts it ahead of its competitors such as Amazon and Target, whose minimum hourly wages are still $15 per hour.
Despite all these positive changes in the retail industry, the world's largest company by revenue, Walmart, persists in maintaining its payments at $11/hour.
President Biden's $15-minimum-wage proposal offered some hope in these troubled times, as it was supposed to be included in the $1.9 trillion COVID-relief stimulus package. However, the suggested increase recently suffered a significant setback due to an unfavorable ruling by a Senate official, so the future of America's workers remains uncertain.
For now, Senate Democrats are looking into alternative methods of providing the wage increase: The options include tax credits for small businesses if they pay their employees higher hourly compensations or penalties for large corporations that avoid providing their staff with the specified sum.
At the moment, the federal minimum wage is $7.25 per hour - a woefully inadequate amount in the 21st century due to the steady climb of living costs. Fortunately, many states have adopted their own minimum-wage laws, of which some more than double the federal amount.
In his address to the Senate Budget Committee, Jelinek also said: "I want to note: this isn't altruism. At Costco, we know that paying employees good wages and providing affordable benefits makes sense for our business and constitutes a significant competitive advantage for us. It helps us in the long run by minimizing turnover and maximizing employee productivity, commitment, and loyalty."
Jelinek didn't specify whether Costco supports the minimum wage hike, but when asked if he would support a bill that mandates a federal minimum wage of $11 per hour, he responded with: "11 dollars? It's better than $7.25."
About the author

Julija A.
Julia A. is a writer at SmallBizGenius.net. With experience in both finance and marketing industries, she enjoys staying up to date with the current economic affairs and writing opinion pieces on the state of small businesses in America. As an avid reader, she spends most of her time poring over history books, fantasy novels, and old classics. Tech, finance, and marketing are her passions, and she's a frequent contributor at various small business blogs.
More News
Mortgage rates are steadily climbing for a sixth consecutive week, prompting buyers to steer clear of the market. The latest data shows an increase to 2.98% for a 30-year fixed-rate mortgage offer. According to the Mortgage Bankers Association, the demand for mortgages fell, with total application volume decreasing by 5.1% the same week. Joel Kan, MBA's associate vice president of economic and industry forecasting, stated that the rates had been climbing ever since hitting the survey's lowest point in December last year. Last week, the rates reached their highest level since November 2020, according to MBA's weekly survey, which the organization started more than 30 years ago. When comparing these figures to the ones from last year, the rates are still 0.79% lower than in February 2020. Mortgage refinancing experienced a 5% drop in the past week but is 51% higher than it was the year before. Mortgage applications to purchase a home fell 6% in the past week, following the trend over the past six weeks. Yearly, it is still 17% higher than the total mortgage applications for purchasing a home the previous year. However, while the spike heavily influences refinancing mortgage rates, the overall surge in mortgage interest is attributed to a record low inventory of homes available. The total number of homes available for sale is lower by nearly 43% compared to the year before. The most significant shortage is in the availability of lower-end homes, impacted heavily by the seller's overall unwillingness to go through the trouble of putting their home on the market due to the coronavirus pandemic. As such, homes available on the market are not only scarce but also cost more. The average loan size for purchasing a home hit $412,200, another survey high. This is the result of both the inaccessibility of lower-end homes and a shift in the way people buy houses. A new survey by the National Association of Home Builders suggests that over 40% of buyers were outbid for their desired property. Joel Kan also stated that "purchase applications cooled the first week of February, but homebuyers are still very active." In other words, despite the rising rates, homes are now sold ten days faster on average. 
By Julija A.
·
February 18,2021
Robinhood Markets, operator of the trading platform at the center of the GameStop stock market storm, has lifted trading restrictions on all stocks, including GME and AMC. This move comes eight days after the company's controversial decision to block purchases of GameStop, AMC, and other stocks. That action led to an enormous backlash in online communities and a review-bombing campaign that saw Robinhood drop to a one-star rating on many platforms. Google alone deleted more than 100,000 negative reviews to salvage the trading platform's rating. Other consequences weren't so easily reversed. At the height of the trading frenzy, Robinhood had to draw on bank credit lines to secure enough cash to clear trades. The trading block led to a huge drop in GameStop stock prices because potential buyers could not execute trades on the Robinhood website. Only a day after the January 29 decision to block GameStop trading, Robinhood announced it would resume trading the stocks in a limited capacity. This came after a $1 billion cash infusion from investors looking to safeguard traders.On February 4, Robinhood announced that it would remove volume restrictions on all stock trades. GameStop stock prices, which dropped during the trading blackout, began rising again. It remains to be seen whether Robinhood will manage to restore its tarnished reputation. While the GameStop debacle was the worst PR disaster the popular trading platform has faced, it isn't the first time Robinhood has faced criticism. In December 2020, the platform came under scrutiny from securities regulators. Investigators felt Robinhood was guilty of gamifying investing because the website and mobile app made investing similar to a video game, which lured users and made them lose sight of the actual risks involved. Those investigations came after Robinhood paid a $65 million settlement for misleading customers about its revenue sources. Whatever Robinhood's fate may be, questions that arose during the GameStop crisis will remain - especially questions about how free the market is, the long odds facing retail investors, and whether big players are illegally manipulating the market.
By Damjan Jugovic Spajic
·
February 05,2021
Robinhood Markets has announced that its online trading platform will resume accepting trades of GameStop and other highly volatile stocks, effective January 29. The company suspended GameStop trading on its platform January 28 following a storm of protest trades that were inspired by posts in a Reddit discussion group. Reddit members and other small investors deliberately drove GameStop's price up in protest against institutional investors who had shorted the stock. Their actions caused the stock price to rise, potentially costing short-sellers more than $70 billion. Robinhood's decision to halt trading GameStop and a dozen other highly active stocks caused outrage in the online community. GameStop's price plunged 55% as short-sellers threatened legal action against Reddit members who participated in the protest investments. Another suit threatens Robinhood itself. Users claim that suspending GameStop trading constituted market manipulation in favor of large hedge funds. Robinhood announced that it would restore GameStop and the other stocks to its platform following a cash injection of more than $1 billion from investors. GameStop's price soared 100% higher following Robinhood CEO Vlad Tenev's tweet announcing the company's intention. GameStop's share price stood at $193.60 on January 29 despite the previous day's losses. The price is up nearly 950% over its January 1 share price of $20. The White House is monitoring the crisis, according to Press Secretary Jen Psaki. Strange bedfellows Rep. Alexandria Ocasio-Cortez (D-NY) and Sen. Ted Cruz (R-Texas) have united in criticizing Robinhood's management of the crisis.Amateur investors from Reddit say they do not plan to back off. Fed up with increasing inequality, they have vowed to beat Wall Street giants at their own game.
By Julija A.
·
January 29,2021
---
Leave your comment
Your email address will not be published.