Costco Raises Its Minimum Wage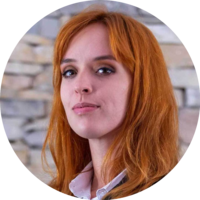 The multinational corporation, Costco Wholesale, is planning on increasing its minimum wage in the United States to $16 per hour.
Costco's long history stretches back to 1976 when Sol Price opened the world's first membership warehouse club – Price Club. Several years later, Price Club's executive vice-president of merchandising, Jim Sinegal, co-founded Costco Wholesale with Jeff Brotman. In 1983, the two enterprises merged and became the company we know today.
On February 25, 2021, during a US Senate Budget Committee hearing, Craig Jelinek - Costco's president and CEO - announced that the retailer would boost its workers' minimum wages to $16. Jelinek also stated that more than half of the company's 180,000 US employees earn upwards of $25 per hour and that the average Costco employee earns around $24/hour.
According to The Wall Street Journal, the retail chain raised its starting rate from $13 to $14 per hour in 2018, adding another dollar less than a year later. Costco's latest increase puts it ahead of its competitors such as Amazon and Target, whose minimum hourly wages are still $15 per hour.
Despite all these positive changes in the retail industry, the world's largest company by revenue, Walmart, persists in maintaining its payments at $11/hour.
President Biden's $15-minimum-wage proposal offered some hope in these troubled times, as it was supposed to be included in the $1.9 trillion COVID-relief stimulus package. However, the suggested increase recently suffered a significant setback due to an unfavorable ruling by a Senate official, so the future of America's workers remains uncertain.
For now, Senate Democrats are looking into alternative methods of providing the wage increase: The options include tax credits for small businesses if they pay their employees higher hourly compensations or penalties for large corporations that avoid providing their staff with the specified sum.
At the moment, the federal minimum wage is $7.25 per hour - a woefully inadequate amount in the 21st century due to the steady climb of living costs. Fortunately, many states have adopted their own minimum-wage laws, of which some more than double the federal amount.
In his address to the Senate Budget Committee, Jelinek also said: "I want to note: this isn't altruism. At Costco, we know that paying employees good wages and providing affordable benefits makes sense for our business and constitutes a significant competitive advantage for us. It helps us in the long run by minimizing turnover and maximizing employee productivity, commitment, and loyalty."
Jelinek didn't specify whether Costco supports the minimum wage hike, but when asked if he would support a bill that mandates a federal minimum wage of $11 per hour, he responded with: "11 dollars? It's better than $7.25."
About the author

Julija A.
Julia A. is a writer at SmallBizGenius.net. With experience in both finance and marketing industries, she enjoys staying up to date with the current economic affairs and writing opinion pieces on the state of small businesses in America. As an avid reader, she spends most of her time poring over history books, fantasy novels, and old classics. Tech, finance, and marketing are her passions, and she's a frequent contributor at various small business blogs.
More from news
As people continue to feel the effects of the pandemic, many small business owners are struggling to keep their businesses afloat. The US Congress is considering House Bill 3807 to help small businesses with a $42 billion relief package. Erika Polmar, the Independent Restaurant Coalition executive director, said this bill would be a "lifeline" for around 2,700 independent restaurants in Oregon that applied for relief last year but never received it. House Bill 3807 now has to pass the US Senate, and we've yet to see how much relief small businesses will actually receive. If this bill passes, it will provide much-needed relief to small businesses across the country. As Polmar said: "The future of our industry, the 216,000 jobs that restaurants and bars provide Oregonians, are in jeopardy if we don't replenish this fund." If voted in, House Bill 3807 would help the Restaurant Revitalization Fund and support many other businesses impacted by the pandemic. With this bill, small business owners could apply for grants to cover expenses such as payroll, rent, and utilities, letting them avoid getting unfavorable loans to keep their business running. This would be a massive relief for many small businesses that have been struggling to stay open during the pandemic. And although many of them are busy again, they are now facing serious problems with inflation. "All of those costs have skyrocketed. So, what you may have seen happening in 2019 as a really great banner night is now barely making ends meet," said Polmar. Dwayne Thomas, the president of the Live Events Coalition, commented on the bill, saying: "We're just in debt up to the hilt trying to stay open and relevant as now we're going back to work. We're going back to work amid a worker shortage, amid all kinds of supply chain issues, and we're going back to work quite quickly." He also said that the $13 billion would be allocated to different businesses and divided into three rounds. The first round of relief will go to those who lost 80% or more of their income within the past two years.
According to the most recent data from the Bureau of Labor Statistics, February 2022 saw significant job growth.
By Vladana Donevski
·
March 10,2022
Despite some progress over the years, the gender gap persists in finance programs at top business schools.
By Julija A.
·
February 08,2022
---
Leave your comment
Your email address will not be published.