Consumer Identity-Theft Concerns on the Rise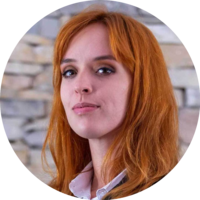 In the latest ID theft and Cybersecurity research study conducted by the Benenson Strategy Group and Generali Global Assistance, 76% of respondents expressed concern about ID theft, while 34% stated they're very concerned. The research findings were published on May 18, based on a survey of 702 adults aged 25 and older. The respondents were more worried about ID theft than about severe illness or injury (74%), car accidents (64%), or home robbery (56%). Nearly half the respondents (49%) think their lives would be seriously impacted if their identity was stolen. They believe this is highly likely, too - one in five respondents consider falling prey to cybercrime or ID theft in the next five years to be 75-100% probable.
CEO of Generali Global Assistance, Chris Carnicelli, has stated that what consumers want is a savior, or identity-theft hero, who can give them complete protection before cybercrime happens. They turn to institutions that already earned their trust for advice on privacy data protection, ID theft, and cyber protection services. CEO of Global Identity and Cyber Protection at Generali Global Assistance, Paige Shafer, added that the company expected consumers to be more confident about protecting themselves from ID theft and cybercrime than they were in 2017. Unfortunately, the results of the second study showed that 50% of respondents still lack sufficient education to handle ID theft and cybercrime threats, same as they did in 2017.
An overwhelming majority (84%) of respondents consider themselves incapable of handling all relevant aspects of cybersecurity and ID-theft protection alone. Just above three-quarters (76%) expect they would need assistance from a qualified expert. 90% claimed that there's a possibility they'll become victims of ID theft and cybercrime. 80% were afraid of various methods that can endanger their identity info, with 63% of surveyed adults said they wouldn't know what to do if this happens. The number of people who seek to protect their sensitive data using cloud backup services is also increasing.
To help allay their concerns, 60% of respondents plan on buying ID-theft protection software in the next two years, and 54% would turn to cybercrime protection software. In the spirit of using companies they already trust, 77% of respondents would consult with their credit-monitoring or ID-theft protection company. 64% of surveyed members would get the ID-theft and cybercrime protection services from insurance companies, 63% from credit unions or banks, 61% from credit card companies, and 58% as a part of a computer software bundle.
About the author

Julija A.
Julia A. is a writer at SmallBizGenius.net. With experience in both finance and marketing industries, she enjoys staying up to date with the current economic affairs and writing opinion pieces on the state of small businesses in America. As an avid reader, she spends most of her time poring over history books, fantasy novels, and old classics. Tech, finance, and marketing are her passions, and she's a frequent contributor at various small business blogs.
More from news
As people continue to feel the effects of the pandemic, many small business owners are struggling to keep their businesses afloat. The US Congress is considering House Bill 3807 to help small businesses with a $42 billion relief package. Erika Polmar, the Independent Restaurant Coalition executive director, said this bill would be a "lifeline" for around 2,700 independent restaurants in Oregon that applied for relief last year but never received it. House Bill 3807 now has to pass the US Senate, and we've yet to see how much relief small businesses will actually receive. If this bill passes, it will provide much-needed relief to small businesses across the country. As Polmar said: "The future of our industry, the 216,000 jobs that restaurants and bars provide Oregonians, are in jeopardy if we don't replenish this fund." If voted in, House Bill 3807 would help the Restaurant Revitalization Fund and support many other businesses impacted by the pandemic. With this bill, small business owners could apply for grants to cover expenses such as payroll, rent, and utilities, letting them avoid getting unfavorable loans to keep their business running. This would be a massive relief for many small businesses that have been struggling to stay open during the pandemic. And although many of them are busy again, they are now facing serious problems with inflation. "All of those costs have skyrocketed. So, what you may have seen happening in 2019 as a really great banner night is now barely making ends meet," said Polmar. Dwayne Thomas, the president of the Live Events Coalition, commented on the bill, saying: "We're just in debt up to the hilt trying to stay open and relevant as now we're going back to work. We're going back to work amid a worker shortage, amid all kinds of supply chain issues, and we're going back to work quite quickly." He also said that the $13 billion would be allocated to different businesses and divided into three rounds. The first round of relief will go to those who lost 80% or more of their income within the past two years.
According to the most recent data from the Bureau of Labor Statistics, February 2022 saw significant job growth.
By Vladana Donevski
·
March 10,2022
Despite some progress over the years, the gender gap persists in finance programs at top business schools.
By Julija A.
·
February 08,2022
---
Leave your comment
Your email address will not be published.