Congressional Committee Stands up for Small Businesses in the Marijuana Industry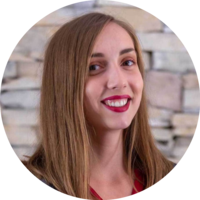 The Congressional Committee on Small Business showed its support for small businesses in the cannabis industry in two instances this week
Letter to the Small Business Administration
At the federal level, marijuana remains illegal. However, it can be purchased with a medical prescription in 33 states, and adults can obtain it for recreational purposes in 10 states and in District Colombia.
With the marijuana industry and the tax revenue it generates quickly growing in recent years, lawmakers have increased their efforts to provide basic financial resources to businesses in the niche.
We saw an example of said efforts on Wednesday. The Small Business Committee addressed the federal Small Business Administration (SBA) in a letter that voiced their concerns about SBA's existing policies.
Currently, rules that prevent operators from the pot industry and those indirectly involved with it from gaining access to funding and other SBA resources are in place. Aware of the negative impact such rules have on small businesses across the country, seven congressmen and women signed the letter sent to the SBA on June 11.
"Under this Policy, small businesses in states with legal marijuana are effectively forced into making the unfair choice between being able to access SBA-backed lending or conducting business with a large and growing sector of local economies in states with legal marijuana," they wrote.
The Committee proposed it should work together with the SBA on "minimizing burdens and maximizing access to capital for small businesses looking to engage in this emerging industry.''
Scheduled Hearing
The House Committee on Small Business scheduled a hearing to discuss the opportunities for entrepreneurs and small businesses arising from the flourishing pot industry and the challenges they face.
The Congressional Committee announced a hearing titled "Unlocked Potential? Small Businesses in the Cannabis Industry" yesterday in a notice on its official website. The hearing will be held on June 19, at the Rayburn House Office Building in Washington D.C.
At next week's hearing, the Committee Members will have an opportunity to examine the challenges small businesses in the marijuana industry currently face. The obstacles of "indirect" cannabis businesses - the ones that are not directly involved in the production or distribution of pot products - will be discussed too. A live stream of the hearing will be available on the Committee's website.
About the author
Ivana V.
Ivana is a staff writer at SmallBizGenius. Her interests during office hours include writing about small businesses, start-ups, and retail. When the weekend comes, you can find her hiking in nature, hanging off of a cliff or dancing salsa.
More from news
For two years, eCommerce sales in the US have been flourishing, as people stayed home to avoid crowded areas.
By Danica Jovic
·
March 24,2022
Let's talk about some small business trends that the COVID-19 outbreak spearheaded that will almost certainly continue in 2022.
By Julija A.
·
March 14,2022
The US government plans to allocate $10 billion to help small businesses in underserved communities and initiate a wider economic recovery from the pandemic.
By Julija A.
·
March 01,2022
---
Leave your comment
Your email address will not be published.