Climate Change Threatens Global Markets, Commissioner Says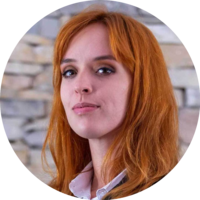 A U.S. commodities regulator has issued a warning against the devastating and lasting consequences climate change could have on global markets.
Rostin Behnam, a commissioner at the Commodity Futures Trading Commission (CFTC), claims that climate change could affect every aspect of the U.S. economy. By highlighting the risk, Behnam is positioning himself in direct opposition with President Trump, whose administration has mostly denied or ignored statements made by climate scientists.
"The impacts of climate change affect every aspect of the American economy – from production agriculture to commercial manufacturing and the financing of every step in each process," Benham said at the meeting of the CFTC's market risk advisory committee.
At the meeting, the regulator cited a $160 billion global cost related to natural disasters in 2018, a record high that paints a very bleak picture of the world we live in today. In the U.S. Midwest alone, the increase in temperature has led to catastrophic tornadoes and floods. The country has also experienced reduced crop yields, which resulted in volatile markets and chaos in commercial manufacturing.
Rostin Benham also stated that climate change could cause a mortgage meltdown, similar to the one in 2008. With natural disasters so widespread and probable, insurance companies will be faced with higher concentrations of risk and won't be able to collect enough premiums to support payouts or sustain themselves in the long run. This could negatively impact the stability of the financial system by causing a domino effect and spreading to other industries.
It's important to point out that the commissioner was appointed by President Trump in 2017. The law of vacancy states that a Democrat must fill the position, which puts Benham in a unique position to push towards climate change awareness and warn businesses about the impending consequences.
The damage must be mitigated if the commodity and financial markets are to survive. Commercial banks, farmers, and insurance companies are at a particularly high risk at the moment, and steps must be taken to preserve the health of the economy. President Trump will be forced to talk about the issue when he addresses farm states during the 2020 reelection campaign, which puts him in an awkward position, given the fact that natural disasters have already caused damage in these states.
Financial regulators have also decided to pay greater attention to the effects of climate change. The Network for Greening the Financial System, recently formed by a group of central banks, has taken the initiative to "manage risks and mobilize capital for green and low-carbon investments," according to their website.
The country must prepare for the dangers that global warming poses to the economy. Without adequate systems that can minimize the damage, the whole world could be faced with appalling financial consequences.
About the author

Julija A.
Julia A. is a writer at SmallBizGenius.net. With experience in both finance and marketing industries, she enjoys staying up to date with the current economic affairs and writing opinion pieces on the state of small businesses in America. As an avid reader, she spends most of her time poring over history books, fantasy novels, and old classics. Tech, finance, and marketing are her passions, and she's a frequent contributor at various small business blogs.
More from news
As people continue to feel the effects of the pandemic, many small business owners are struggling to keep their businesses afloat. The US Congress is considering House Bill 3807 to help small businesses with a $42 billion relief package. Erika Polmar, the Independent Restaurant Coalition executive director, said this bill would be a "lifeline" for around 2,700 independent restaurants in Oregon that applied for relief last year but never received it. House Bill 3807 now has to pass the US Senate, and we've yet to see how much relief small businesses will actually receive. If this bill passes, it will provide much-needed relief to small businesses across the country. As Polmar said: "The future of our industry, the 216,000 jobs that restaurants and bars provide Oregonians, are in jeopardy if we don't replenish this fund." If voted in, House Bill 3807 would help the Restaurant Revitalization Fund and support many other businesses impacted by the pandemic. With this bill, small business owners could apply for grants to cover expenses such as payroll, rent, and utilities, letting them avoid getting unfavorable loans to keep their business running. This would be a massive relief for many small businesses that have been struggling to stay open during the pandemic. And although many of them are busy again, they are now facing serious problems with inflation. "All of those costs have skyrocketed. So, what you may have seen happening in 2019 as a really great banner night is now barely making ends meet," said Polmar. Dwayne Thomas, the president of the Live Events Coalition, commented on the bill, saying: "We're just in debt up to the hilt trying to stay open and relevant as now we're going back to work. We're going back to work amid a worker shortage, amid all kinds of supply chain issues, and we're going back to work quite quickly." He also said that the $13 billion would be allocated to different businesses and divided into three rounds. The first round of relief will go to those who lost 80% or more of their income within the past two years.
According to the most recent data from the Bureau of Labor Statistics, February 2022 saw significant job growth.
By Vladana Donevski
·
March 10,2022
Despite some progress over the years, the gender gap persists in finance programs at top business schools.
By Julija A.
·
February 08,2022
---
Leave your comment
Your email address will not be published.