Chinese EV Startup Kaiyun Motors Breaks into U.S. and European Markets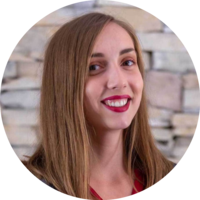 Kaiyun Motors, a producer of mini electric vehicles from China, has been selling its tiny electric pickups in the U.S. and Europe since May 2019, cracking two of the world's toughest markets as car sales decline in China.
Even though Kaiyun Motors' sales in these two competitive markets have been modest so far with less than a hundred vehicles sold since May, the company founder Wang Chao is optimistic about attracting new customers in the following months.
The Chinese manufacturer has been around since 2014 and produces a small pickup truck called model called Pickman. The miniature electric vehicles, which can develop a maximum speed of 30 miles per hour, have found its buyers mostly in California, France, Spain, and Sweden. In the U.S., Kaiyun Pickman sold 40 units, and another 30 were shipped to Europe.
Despite slow sales in the first few months of breaking into the U.S. market, Kaiyun Motors aims to sell between 3,000 and 4,000 vehicles in the country by the end of next year. When it comes to European sales forecasts, the carmaker refrained from making any predictions.
The Pickman model can be purchased in the U.S. for the affordable price of $7,999, which includes a 25% import tax. The company decided to offer the same price to its European customers even though it pays zero tax to export to Europe. However, Kaiyun Motors needs to make some adjustments to the tiny pickup before it is approved for driving on public roads in the EU.
"Mini-electric vehicles are more than enough to meet consumers' daily needs," Wang Chao told Bloomberg in an interview back in January, when he announced the firm got approved for selling in the states.
American consumers, accustomed to large gasoline-powered pickups like the Ford F-250 which can haul more than 2,200 lbs at a 100-miles-per-hour speed, might disagree with this statement. On the other hand, Pickman comes with a much more affordable price tag than the Ford F-250 (with a price tag of $33,000). Moreover, it can manage trips around large construction sites, farms, and plants.
Low-speed electric vehicles, powered by cheaper lead-acid batteries than its normal-sized counterparts, are prevalent in China. In 2017, the Chinese bought nearly 1.8 million such cars, which is equal to double the sales of regular electric vehicles like Tesla during the same period. Kaiyun Motors has sold around 4,900 models of Pickman in China this year.
About the author
Ivana V.
Ivana is a staff writer at SmallBizGenius. Her interests during office hours include writing about small businesses, start-ups, and retail. When the weekend comes, you can find her hiking in nature, hanging off of a cliff or dancing salsa.
More from news
The US drive-thru restaurant franchise Checkers & Rally's closed a multimillion-dollar deal with Israeli startup Hi Auto and purchased its AI-based speech recognition software. The restaurant chain announced that it was implementing the technology in all the company-operated stores and most of the franchised locations. Hi Auto's technology will enable Checkers & Rally's customers to place their orders through an automated speech recognition system that reportedly has a 95% accuracy rate. The system is capable of recording changes in the order during conversations with customers and understands complex menus and even half-sentences. In short, the solution acts as the perfect employee who does not grow weary, never misses a day of work, is always polite, and never forgets to suggest upsells. The system helps solve the labor shortage problem in the US restaurant industry, which loses hundreds of thousands of employees each month. When compared to human employees, the software is able to take orders faster and handle more customers simultaneously without any errors. The move is seen as a strategic one by Checkers & Rally's, which has been struggling in recent years to keep up with the likes of major chains such as Wendy's, Burger King, and Jack in the Box. Along with investing in restaurant POS systems that streamline order management, Checkers & Rally's has also been upgrading its mobile app. The goal is to make it easier for customers to order and pay ahead without having to wait in line for the cash register. The deal is also a major achievement for Hi Auto, which was founded in 2019 by Zohar Zisapel and has raised $8 million to date. The company will now be able to scale its operations and widen its presence in the US market with one of the biggest fast-food companies as its client.
By Julija A.
·
March 18,2022
Pony.ai, a US- and China-based autonomous driving tech-startup company, reported on March 7, 2022, that its valuation had peaked at $8.5 billion.
By Julija A.
·
March 14,2022
On January 25th, New York and Tokyo-based startup Bokksu announced its Series A funding round raised $22 million.
By Julija A.
·
February 07,2022
---
Leave your comment
Your email address will not be published.