China Responds to Trump's New Tariff Hikes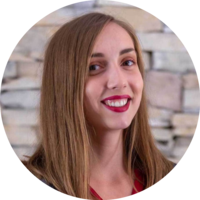 After Trump's series of tweets on Thursday about imposing a 10% tariff on another $300 billion worth of Chinese goods, Beijing responds. A Chinese Foreign Ministry spokesperson said today that China would have to take countermeasures if the U.S. goes through with its decision to levy additional taxes starting in September.
Hua Chunying, a spokeswoman at the Chinese Foreign Ministry, said today at a daily press briefing in Beijing that China would not be blackmailed. She warned of retaliation if the U.S. carried out its threats to impose 10% duties on additional goods from China, starting September 1.
"If America does pass these tariffs then China will have to take the necessary countermeasures to protect the country's core and fundamental interests," Hua said at today's news briefing in Beijing, as Reuters reports.
"We won't accept any maximum pressure, intimidation, or blackmail. On the major issues of principle we won't give an inch," she said, adding that China is hopeful that the U.S. would "give up its illusions" and return to the right track of negotiations based on mutual respect and equality.
Hua underlined that China does not want a trade war with the United States but is not afraid of fighting in one either.
President Trump communicated his decision to slap more taxes on Chinese goods beginning next month in a series of tweets on Thursday. He justified this move by stating that China did not buy "large quantities" of agricultural products from the U.S. as it had previously agreed, and that it did not stop the sale of Fentanyl, a synthetic opioid, to the United States.
Even though the latest tax increase would technically amount to $30 billion (just 0.14% of GDP), considerably less than the $62.5 billion arising from the 25% duties on $250 billion worth of Chinese imports, it might set off a psychological shift. This move would result in all goods entering the U.S. from China being subject to some form of taxation.
Wang Yi, a senior Chinese diplomat, commented on the events for a Chinese TV station, saying the new tariffs are neither the correct nor constructive way of resolving the bilateral trade tensions.
About the author
Ivana V.
Ivana is a staff writer at SmallBizGenius. Her interests during office hours include writing about small businesses, start-ups, and retail. When the weekend comes, you can find her hiking in nature, hanging off of a cliff or dancing salsa.
More from news
As people continue to feel the effects of the pandemic, many small business owners are struggling to keep their businesses afloat. The US Congress is considering House Bill 3807 to help small businesses with a $42 billion relief package. Erika Polmar, the Independent Restaurant Coalition executive director, said this bill would be a "lifeline" for around 2,700 independent restaurants in Oregon that applied for relief last year but never received it. House Bill 3807 now has to pass the US Senate, and we've yet to see how much relief small businesses will actually receive. If this bill passes, it will provide much-needed relief to small businesses across the country. As Polmar said: "The future of our industry, the 216,000 jobs that restaurants and bars provide Oregonians, are in jeopardy if we don't replenish this fund." If voted in, House Bill 3807 would help the Restaurant Revitalization Fund and support many other businesses impacted by the pandemic. With this bill, small business owners could apply for grants to cover expenses such as payroll, rent, and utilities, letting them avoid getting unfavorable loans to keep their business running. This would be a massive relief for many small businesses that have been struggling to stay open during the pandemic. And although many of them are busy again, they are now facing serious problems with inflation. "All of those costs have skyrocketed. So, what you may have seen happening in 2019 as a really great banner night is now barely making ends meet," said Polmar. Dwayne Thomas, the president of the Live Events Coalition, commented on the bill, saying: "We're just in debt up to the hilt trying to stay open and relevant as now we're going back to work. We're going back to work amid a worker shortage, amid all kinds of supply chain issues, and we're going back to work quite quickly." He also said that the $13 billion would be allocated to different businesses and divided into three rounds. The first round of relief will go to those who lost 80% or more of their income within the past two years.
According to the most recent data from the Bureau of Labor Statistics, February 2022 saw significant job growth.
By Vladana Donevski
·
March 10,2022
Despite some progress over the years, the gender gap persists in finance programs at top business schools.
By Julija A.
·
February 08,2022
---
Leave your comment
Your email address will not be published.