Cash-Rich Investors Lead to Startup Overvaluation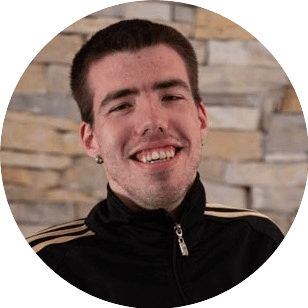 With special-purpose acquisition companies and venture capitalists sitting on a $900 billion cash pile, startups will have no issue raising exorbitant amounts of money in 2022. Favorable market conditions and near-zero interest rates allow investors to throw money at startups - especially tech ones - but this has led to a chronic overvaluation of these companies, which often fail to meet their business targets.
This information comes from a Wall Street Journal article based on Preqin and SPAC research. According to their data, private equity funds currently hold about $310 billion they're ready to invest, general venture funds sit on $260 billion, early-stage ventures wield $136 billion, late-stage ones have $40.5 billion, while venture capitalists have $440 billion. This money is often referred to as "dry powder" - not yet invested but ready to be used.
Dry powder money has been rising for eight consecutive years, reaching unprecedented levels. SPACs also wield increasingly burgeoning cash reserves. The purpose of SPACs is to take startups public through mergers. The SPAC's only purpose is to raise funds, issue stocks, and merge with a private company in order to take it public. Once the merger is complete, the private company takes SPAC's place in the stock market.
SPACs raised $24 billion in October and November, double what they had raised in the three months before that. In December, three SPACs a day were being created. The reason SPACs are so popular is that startups can make business projections that are not allowed in traditional IPOs.
While billions of dollars are lost regularly due to lost market value for publicly listed startups, the investors can take the loss - and don't seem to care. As mentioned at the start, this is due to near-zero interest rates and record-setting stock indexes, which allow them to take their losses in stride and keep investing.
With so much money in the mix, SPACs take part in bidding wars that Wall Street refers to as "SPAC-offs" - especially if green energy companies are in question.
However, a huge chunk of companies that go public this way, with a huge valuation in tow, fail to reach their business targets, leading to their share prices dropping. Out of 200 companies that went public through SPACs, 75% have a share price below their SPAC's listing price.
This can, obviously, hurt sellers, as analysts state many of these companies go public too early. This, in turn, has led to several Securities and Exchange Commission investigations into the matter.
Nevertheless, the investor frenzy seems to have continued, as the bombastic success of companies such as Airbnb and DoorDash has led to immense profits for early investors. Therefore, the trend of overvaluation is likely to go on in the near future. If you're planning to set up an LLC and go public, you're out of luck - LLCs can't issue stock. They can, however, be structured as a publicly traded partnership and issue shares in the partnership.
About the author
Damjan Jugovic Spajic
Damjan won't tell you how to run your business, but he will try to advise you on how to save your money and avoid financial ruin. As a staff writer at SmallBizGenius, he focuses on finding the most consumer-friendly services available and provides advice to both established and fledgling businesses out there.
More News
Veho, a next-day package delivery startup, reached a $1 billion valuation.
By Julija A.
·
December 27,2021
Marketplacer, a tech platform that helps brands, retailers, and other businesses develop their marketplaces, has raised a new round of funding.
By Julija A.
·
December 13,2021
Fintech startup Bankjoy has recently announced the official launch of its new powerful business banking platform.
By Julija A.
·
December 09,2021
---
Leave your comment
Your email address will not be published.