Canopy Raises $11M For Its Practice Management Software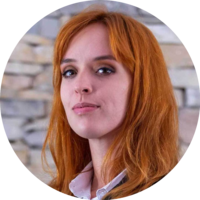 Canopy, a practice management software provider for accounting businesses, secured an additional $11 million in funding on June 29. The latest funding round involved a new investor called Ankona Capital, joined by long-term investors NewView Capital and Tenaya Capital.
With the COVID-19 pandemic shifting business toward working remotely, this practice management software needs to develop further to accommodate larger companies.
The Utah-based company plans to use the funds to continue further improving its cloud-based software. Davis Bell, the Canopy CEO, said that the company has invested lots of money into its platform and plans to continue investing. The funds from this funding round will also be geared toward further development of the existing company offers.
"It's less about adding and more around just enhancing each of our product subcategories: document management, CRM and client portal, workflow, time and billing, and payments and invoicing. We've got big plans for all of those." Bell added.
Both old and new investors have high hopes for this team. Pelion Venture Partners, one of the original investors, backed Canopy again in the latest round, satisfied with the company's progress. A general partner at Pelion, Chad Pacard, said "We first invested in Canopy because we knew that the accounting software industry was stagnant and ripe for disruption. Over the past 18 months, Canopy has executed incredibly well on the vision of bringing modern cloud software to accounting practices, and we're thrilled to continue to back the team at Canopy in their quest to modernize the accounting software stack."
It didn't always go as smoothly for Canopy, as the company had its fair share of setbacks since starting out back in 2014. The company's ambitious plan to branch out into tax preparation software failed, and Canopy had to lay off 81 full-time employees, brought in during a previous hiring spree. Additionally, customers will have to wait for the new version of Canopy's tax preparation software, as the latest round of funds will not go towards reviving that aspect of the company's offer.
Instead, the company has already started hiring new product development employees. The team was also recently relocated into a smaller office, emphasizing developing practice management software and its integrations with other accounting and tax software products.
When asked about future integrations, Canopy's CEO had the following to say: "We have some exciting developments. I can't talk about them quite yet, but we're getting some good traction with some established players that we think will be very helpful on that front".
About the author

Julija A.
Julia A. is a writer at SmallBizGenius.net. With experience in both finance and marketing industries, she enjoys staying up to date with the current economic affairs and writing opinion pieces on the state of small businesses in America. As an avid reader, she spends most of her time poring over history books, fantasy novels, and old classics. Tech, finance, and marketing are her passions, and she's a frequent contributor at various small business blogs.
More News
Three years after purchasing Zettle, PayPal is launching PayPal Zettle in the U.S. This small business-focused mobile-payments system is already operating in PayPal's overseas markets and has been beta-tested in the States during the past three months. Zettle, a Swedish company, cost PayPal $2.2 billion in 2018. Its card reader/e-commerce tool was designed to help small businesses integrate their sales and back-office operations better. According to Jim Magats, PayPal's Senior Vice President, "One key advantage that Zettle offers small businesses is the ability to seamlessly transact with consumers wherever they are—in brick-and-mortar stores or online." PayPal Zettle will allow small businesses to accept a range of payments through Zettle's card reader and benefit from Paypal's suite of payment and commerce solutions. The integration brings help in managing sales, inventory, payments, and reporting, all from one place. It also creates a real-time ledger of transactions and inventory levels that's very easy to check. "That back-office reconciliation, when the online and physical world are brought together, means merchants won't miss a sale or fail to satisfy a customer," Magats said. With Zettle also comes PayPal's partner network. Users can effortlessly link their accounts with PayPal's e-commerce, accounting, and point of sale partners, such as Lightspeed, SalesVu, QuickBooks Online, or BigCommerce. PayPal also promises integrations with more partners in the future. It's these integrations that have proven to be the biggest reason for Zettle's success overseas. Small businesses appreciate the opportunity to use Zettle for transactions without signing up for an unwanted bundle of services or having to replace their existing online bookkeeping services or e-commerce platforms completely. "What we hear is they love the interoperability," Magats added. Starting from June 30, small businesses can purchase their first card reader for $29 and additional readers for $79. The transaction rate for card processing stands at 2.29% + 0.09 cents at launch.
By Goran Dautovic
·
July 07,2021
Forto has raised $240 million in an investment round led by Softbank and its Vision Fund, the freight-tech logistics startup announced on Monday, June 21. The five-year-old Berlin company organizing trade shipments between Europe and China plans on expanding its geographical footprint to secure market leadership. "With this investment, we are able to further accelerate our growth path and roadmap," Michael Wax, CEO and co-founder of Forto, said in a press release. The investment round was led by Softbank's Vision Fund 2, along with Citi Ventures, G Squared, Northzone, Inven Capital, Unbound, and Cherry Ventures. Forto's valuation now stands at $1.2 billion. "Logistics is the backbone of global commerce, and data analytics, machine learning, and process automation will reshape the global delivery of goods and services," Karol Niewiadomski, senior investor for SoftBank Investment Advisers, stated. "Forto's centralized platform leverages these technologies to boost operational efficiency, lower handling costs, and increase transparency for their customers. We're pleased to partner with Michael and his team as they continue to scale the business internationally."  With this financial boost, Forto can develop highly transparent and sustainable digitized logistics. Its current client base counts some 2,500 companies, mainly mid-sized businesses; the company helps ship up to 10,000 containers per year by air, sea, and rail. Forto's biggest clients include Home 24, German supermarket chain Edeka, Glencore, and ThyssenKrupp. Despite the market getting ravaged by the COVID-19 pandemic, the German startup tripled its profits last year and plans on expanding beyond Europe and China. Forto is not the only freight tech company Softbank has placed its bets on. The Japanese multinational conglomerate led the $1.7 billion investment round backing China's Full Truck Alliance in November 2020, and the overall startup funding numbers around the world continue to break all records. 
Despite borrowing a combined $53 billion from the federal trust fund to pay unemployment benefits, California is projected to surpass $24.3 billion in unemployment insurance deficit by the end of this year, as stated in the budget report published this May. The amount borrowed so far accounts for more than 40% of the total loan given to 19 US states. The COVID-19 pandemic has had a severe impact on the state's economy, hitting small businesses hard and causing unprecedented joblessness.  With the unemployment rates remaining high, business leaders warn state officials that the projected budget surplus won't be enough to mitigate the financial hit on employers. Namely, borrowing from the federal unemployment trust fund further to cover unemployment benefits results in higher payroll taxes.  "If they don't do anything more, businesses are going to end up having to pay that tax at a critical time of our economic recovery," said the president of the California Business Roundtable, Rob Lapsley, on Friday, June 18. "If some are teetering on the edge of a fiscal cliff, it could drive them right over the edge, and they go out of business." California's governor, Gavin Newsom, has already tackled the issue in his last month's budget proposal, projecting a tax windfall of $76 billion and proposing $1.1 billion of the federal funds to be used for covering unemployment costs. Even though the proposal is considered a step in the right direction, business leaders advocate a more aggressive approach in paying off debts and suggest allocating $2 billion in payroll tax credits spread over 10 years to small business owners. That, and leaning on insurance providers might help small companies survive these unprecedented times.  The crisis seen during the 2008 recession caused the state to borrow $10.7 billion from the federal trust fund, and it took it eight years to repay the debt, from 2011 to 2018. 
---
Leave your comment
Your email address will not be published.