Brooklyn Ranks Second to San Francisco in Growth of Tech Start-Ups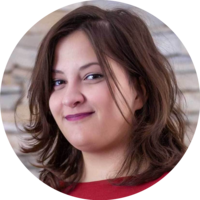 According to the 2019 Center for the Urban Future report, since 2008, Brooklyn's tech start-up growth rate has been second only to that of San Francisco, home of the Silicon Valley.
Their 356% growth rate exceeded that of New York City (308%), Philadelphia (290%), Los Angeles (279%), and Chicago (270%). Brooklyn also outperformed the remaining 16 major tech hubs in the US.
While researching and producing the 2019 report, the CUF also collaborated with Downtown Brooklyn Partnership, Brooklyn Navy Yard Development Corporation, Industry City, and Dumbo Improvement District.
Their detailed data analysis comes from Churnbase—a global tech-startup-tracking database operating with a mix of public, private, and self-reported sources. Since 2008's startup score of 264, Brooklyn has come a long way, with 1,205 tech-enabled start-ups operating in 2018. The Center for Urban Future found that the Brooklyn startup count amounts to more than that of Queens, Manhattan, Staten Island, and the Bronx put together.
The proliferation of tech startups resulted in a rise in tech sector employment by 175% from 2007 to 2017. That's double the 86% growth in Manhattan, and then some. The CUF analysis identified three core areas that have brought Brooklyn the spectacular growth in the innovation economy: creative companies, tech startups, and finally, next-generation makers and manufacturers.
Startups in industries such as media and entertainment (249 start-ups), commerce and shopping (174), financial services (102), and data and analytics (81) have been growing at a breakneck speed. The innovation economy has also seen a noteworthy concentration of creativity and tech startups, including artificial intelligence (23 start-ups), blockchain (14), and virtual reality (8).
Brooklyn tech startups have also ventured into fusing traditional manufacturing processes with innovative design and technology. Many tech startups are operating in areas closely related to manufacturing, including hardware (102 startups), food and beverage (53), consumer electronics (44), consumer goods (41), and others.
Still, all this skyrocketing tech success in Brooklyn has come at a price. The new report shows a significant drop in more traditional manufacturing jobs, although an increase in net job gains in areas such as electrical equipment and jewelry manufacturing has been observed. As Brooklyn has evolved into an oasis of groundbreaking opportunities in tech and tech-fused industries, the locals have faced the resulting gentrification problems and an exponential increase in housing prices, further exacerbating the issue of housing affordability.
Overall, the new report's analysis of Brooklyn's tech sector supports the claims of Brooklyn's growing advantage over Manhattan, second only to San Francisco, the heart of the Silicon Valley.
More from news
For two years, eCommerce sales in the US have been flourishing, as people stayed home to avoid crowded areas.
By Danica Jovic
·
March 24,2022
Let's talk about some small business trends that the COVID-19 outbreak spearheaded that will almost certainly continue in 2022.
By Julija A.
·
March 14,2022
The US government plans to allocate $10 billion to help small businesses in underserved communities and initiate a wider economic recovery from the pandemic.
By Julija A.
·
March 01,2022
---
Leave your comment
Your email address will not be published.