Boeing Reports Massive Losses in Second Quarter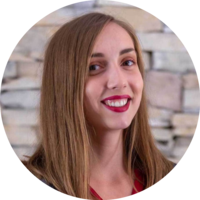 The second-quarter report published on Wednesday reveals that Boeing's profits dropped by $5.6 billion in the wake of prolonged grounding of its best-selling 737 MAX jet.
Boeing missed the projected sales by a wide margin in the quarter ending on June 30. The world's largest planemaker expected to generate $20.45 billion in revenue, but it fell $5.6 billion short of those projections, earning just $15.8 billion.
Boeing's revenue this quarter is down by 35% compared to the second quarter of 2018, when the company made $24.8 billion. The aerospace company also delivered 104 fewer airplanes to customers in the second quarter of this year than during the same period last year.
The aircraft manufacturer attributes the reduced profits and sales to the worldwide groundings of its flagship 737 MAX jet. An aircraft of this type crashed in Indonesia in late October 2018, followed by another crash in Ethiopia in March 2019, killing a total of 346 people. The planemaker has since cut the production of its best-selling airplane.
As a consequence of these events, the company has accumulated a total backlog of $474 billion, including more than 5,500 commercial airplanes.
The second-quarter financial report states an adjusted loss per share of $5.21 (GAAP) and core (non-GAAP)* loss of $5.82 per share. Boeing shares were down 1% in premarket trading on Wednesday.
Since the previously issued 2019 financial outlook does not reflect the impact caused by the issues related to 737 MAX, and due to difficulty in determining the timing and conditions under which the 737 MAX fleet will return to service, the aerospace giant announced that a new outlook would be published at a future date.
"This is a defining moment for Boeing and we remain focused on our enduring values of safety, quality, and integrity in all that we do, as we work to safely return the 737 MAX to service," said Boeing Chairman, President and Chief Executive Officer Dennis Muilenburg. "During these challenging times, teams across our enterprise continue to perform at a high level while delivering on commitments and capturing new opportunities driven by strong, long-term fundamentals."
About the author
Ivana V.
Ivana is a staff writer at SmallBizGenius. Her interests during office hours include writing about small businesses, start-ups, and retail. When the weekend comes, you can find her hiking in nature, hanging off of a cliff or dancing salsa.
More from news
As people continue to feel the effects of the pandemic, many small business owners are struggling to keep their businesses afloat. The US Congress is considering House Bill 3807 to help small businesses with a $42 billion relief package. Erika Polmar, the Independent Restaurant Coalition executive director, said this bill would be a "lifeline" for around 2,700 independent restaurants in Oregon that applied for relief last year but never received it. House Bill 3807 now has to pass the US Senate, and we've yet to see how much relief small businesses will actually receive. If this bill passes, it will provide much-needed relief to small businesses across the country. As Polmar said: "The future of our industry, the 216,000 jobs that restaurants and bars provide Oregonians, are in jeopardy if we don't replenish this fund." If voted in, House Bill 3807 would help the Restaurant Revitalization Fund and support many other businesses impacted by the pandemic. With this bill, small business owners could apply for grants to cover expenses such as payroll, rent, and utilities, letting them avoid getting unfavorable loans to keep their business running. This would be a massive relief for many small businesses that have been struggling to stay open during the pandemic. And although many of them are busy again, they are now facing serious problems with inflation. "All of those costs have skyrocketed. So, what you may have seen happening in 2019 as a really great banner night is now barely making ends meet," said Polmar. Dwayne Thomas, the president of the Live Events Coalition, commented on the bill, saying: "We're just in debt up to the hilt trying to stay open and relevant as now we're going back to work. We're going back to work amid a worker shortage, amid all kinds of supply chain issues, and we're going back to work quite quickly." He also said that the $13 billion would be allocated to different businesses and divided into three rounds. The first round of relief will go to those who lost 80% or more of their income within the past two years.
According to the most recent data from the Bureau of Labor Statistics, February 2022 saw significant job growth.
By Vladana Donevski
·
March 10,2022
Despite some progress over the years, the gender gap persists in finance programs at top business schools.
By Julija A.
·
February 08,2022
---
Leave your comment
Your email address will not be published.