Boeing Reports Massive Losses in Second Quarter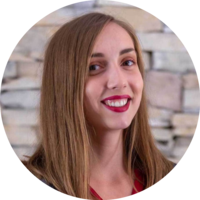 The second-quarter report published on Wednesday reveals that Boeing's profits dropped by $5.6 billion in the wake of prolonged grounding of its best-selling 737 MAX jet.
Boeing missed the projected sales by a wide margin in the quarter ending on June 30. The world's largest planemaker expected to generate $20.45 billion in revenue, but it fell $5.6 billion short of those projections, earning just $15.8 billion.
Boeing's revenue this quarter is down by 35% compared to the second quarter of 2018, when the company made $24.8 billion. The aerospace company also delivered 104 fewer airplanes to customers in the second quarter of this year than during the same period last year.
The aircraft manufacturer attributes the reduced profits and sales to the worldwide groundings of its flagship 737 MAX jet. An aircraft of this type crashed in Indonesia in late October 2018, followed by another crash in Ethiopia in March 2019, killing a total of 346 people. The planemaker has since cut the production of its best-selling airplane.
As a consequence of these events, the company has accumulated a total backlog of $474 billion, including more than 5,500 commercial airplanes.
The second-quarter financial report states an adjusted loss per share of $5.21 (GAAP) and core (non-GAAP)* loss of $5.82 per share. Boeing shares were down 1% in premarket trading on Wednesday.
Since the previously issued 2019 financial outlook does not reflect the impact caused by the issues related to 737 MAX, and due to difficulty in determining the timing and conditions under which the 737 MAX fleet will return to service, the aerospace giant announced that a new outlook would be published at a future date.
"This is a defining moment for Boeing and we remain focused on our enduring values of safety, quality, and integrity in all that we do, as we work to safely return the 737 MAX to service," said Boeing Chairman, President and Chief Executive Officer Dennis Muilenburg. "During these challenging times, teams across our enterprise continue to perform at a high level while delivering on commitments and capturing new opportunities driven by strong, long-term fundamentals."
About the author
Ivana V.
Ivana is a staff writer at SmallBizGenius. Her interests during office hours include writing about small businesses, start-ups, and retail. When the weekend comes, you can find her hiking in nature, hanging off of a cliff or dancing salsa.
More News
In its second-quarter earnings report, Austrian chipmaker AMS predicts a high customer demand for the upcoming quarter, causing its stocks to surge by 9%. In fact, all European chip stocks traded higher on Tuesday after AMS announced its strong sales report for the second quarter and an even brighter outlook for the third quarter. The Austrian company which produces 3D sensors for Apple's FaceID technology and Android devices reported $415 million in revenue during the second quarter—an 8% increase compared to the first quarter. Furthermore, the company announced it expects even better results in the third quarter, predicting profits between $600 and $640 million. It attributes the expected growth to the "high volume ramps for smartphone sensing solutions while its other end markets continue their contri­bution to AMS' overall results. " "The results reflect the strength of AMS' portfolio and more supportive demand trends in the consumer market," the earning report reads. This financial statement sent the European chip stock market up, with AMS stocks trading 9% higher today compared to yesterday. Other European chip manufacturers like STMicro, Infineon Technologies, BE Semiconductor, and ASML traded between 2% and 3% higher on the back of the report. Currently, AMS stocks can be purchased for CHF 47.34 apiece. The prices of chip stocks have been unstable in recent months due to the ongoing trade disputes between the U.S. and China. On Monday, the Wall Street Journal reported that Apple is in advanced talks to buy Intel's smartphone-modem chip business. The deal is valued at $1 billion or more in the portfolio of patents, and staff. It would mark the beginning of the iPhone maker's control over the development of critical components for its 5G devices.
By Ivana V.
·
March 01,2022
Congress members draft a bill called 'Keep Big Tech Out of Finance Act' in order to bar Facebook and other big tech companies from entering the financial service and cryptocurrency market.Over the weekend, a copy of the proposed legislation drafted for discussion by the Democratic majority heading the House Financial Services Committee began circulating the web.The purpose of 'Keep Big Tech Out of Finance Act' is to prohibit 'large platform utilities' from acting as financial institutions.According to the draft bill, a large platform utility is a company that mainly offers an online platform service and has a minimum of $25 billion of annual global revenue. Facebook is an entity that fits the definition."A large platform utility may not establish, maintain, or operate a digital asset that is intended to be widely used as medium of exchange, unit of account, store of value, or any other similar function, as defined by the Board of Governors of the Federal Reserve System," the document details.The bill proposes sanctioning the violation of said rules with a $1 million fine per day.Ever since Facebook announced plans to launch its cryptocurrency Libra in 2020, both American and European politicians have been voicing their concerns about the violations of privacy that might arise from such an enterprise.As Bitcoin.com reported at the time, Democratic Congresswoman Maxine Waters said "Facebook is already too big and too powerful, and it has used that power to exploit users' data without protecting their privacy. We cannot allow Facebook to run a risky new cryptocurrency out of a Swiss bank account without oversight."President Trump also expressed his negative opinion on cryptocurrencies in a tweet last week, questioning their lawfulness and stability and emphasizing that the only currency he supports is the US dollar.Facebook's efforts on the development of Libra were halted in late June by Waters' request to hold off further work until Congress has had a chance to assess Libra's features, business plan, and potential risks.The 'Keep Big Tech Out of Finance Act', which appeared right before the Libra hearings with the Senate Banking Committee on July 16 and the House Financial Services Committee on July 17, seems like an attempt by the congressional authority to forestall taking definitive action on the matter.Reuters predicts pro-innovation Republican members of the House opposing the proposed legislation. Even if the bill is passed in the House of Representatives, getting the Senate to vote for it would still be a challenge, the international news organization reported.
By Ivana V.
·
February 28,2022
On Tuesday, Apple opened the first App Design and Development Center in China with the aim of stimulating the 'app economy'.In yesterday's announcement, the iPhone maker informed that the program would include workshops, lectures, labs, guest speakers, one-on-one and networking sessions held on a regular basis. The Accelerator is open to more than 2.5 million developers of Apple's platforms from Greater China, a region that consists of Hong Kong, Taiwan, and mainland China."Developers here in China are leading the world with some of the most popular apps on the App Store, and we are proud to be providing this additional support for them," said Enwei Xie, Apple's head of developer relations, Greater China. "From education to health to entertainment, the innovation we see here is incredible and we can't wait to see what these talented developers will come up with next."Located in Pudong District, Shanghai, the Center will give Chinese developers a chance to work side by side with experts from Apple, perfecting their app development skills. Program participants will also be able to learn about the implementation of the latest Apple technologies and the distribution and marketing of their apps to global customers.Interested developers will have the chance to work on all platforms, including iOS, iPadOS, watchOS, macOS, and tvOS with other members of the app community.Since 2010 when the App Store was launched in China, local developers have made more than 200 billion RMB or roughly 30 billion USD, from app sales and in-app purchases.Fighting for a place in the global market According to Reuters, the launch of the Chinese App Development Center aligns with a period when sales in China and the world have slowed down.Previously, Apple opened a similar Center in Bengaluru, India in 2017. Android devices dominate the smartphone market in both of these Asian countries, with manufacturers like Samsung Electronics and Xiaomi leading the way.In an attempt to increase its share in the Chinese market, Apple launched a number of financing schemes to make iPhones more affordable to customers. In addition to this, Chinese retailers also lowered the prices of certain iPhone models.
By Ivana V.
·
September 26,2019
---
Leave your comment
Your email address will not be published.