Bitcoin Startup Bitrefill Raises $2 Million in Funding for Global Expansion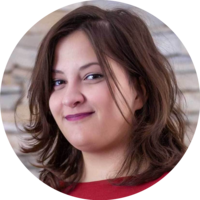 Bitrefill has just closed a $2 million seed round led by Coin Ninja, with participation from Litecoin creator Charlie Lee, Fulgur Ventures and BnkToTheFuture.
This veteran startup provides cryptocurrency gift cards for big brands and mobile refills. It's also building Lightning Network-based products and services. In addition to previous funding from Boost VC and others, the new seed round adds up to $2.4 million total in Bitrefill capital.
At the moment, Bitrefill is only offering its services to U.S. and European clients. The new funding round will enable its expansion to new jurisdictions, and help it launch other innovative products. As their CCO John Carvalho stated for CoinDesk, they plan on achieving "worldwide coverage within the year." It's also highly likely Bitrefill will hire new people and expand its creative staff.
Charlie Lee and Bitrefill stated in a press release that the startup's increased participation in the lighting network ecosystem "opens up even more potential for Bitcoin and beyond." In 2019, Bitrefill launched its Thor & Thor Turbo products to facilitate onboarding to the Lightning Network. This enabled users to give lightning channels to other people with no need for new setup on the recipient's end. 1ML.com claims that Thor is the main lightning network capacity increasing service in terms of value with almost $19,000 worth of Bitcoin. Thor is also the top service provider running nodes on the network.
Although Carvalho refused to comment on the exact revenue his 16-person team generated in 2019, he stated cryptocurrency gift card sector is growing at a breakneck speed.
With regards to broader plans for allocating this capital in 2019, Sergej Kotliar, the Bitcoin startup's founder and CEO added:
"We see it as a big token of trust that investors from the Bitcoin and broader cryptocurrency community have chosen to put their money behind us and support us in our growth journey."
One should bear in mind that several funding rounds are often a necessary step in the startup growth lifecycle, according to the 2019 Startup Failure Deep Dive Report. In fact, every subsequent seed round is increasingly more difficult to obtain.
Of the 1,098 tech companies CBInsights tracked that raised seed rounds in the US during a two-year period, 46%, could raise a second seed round, and only 14% had successfully raised a fourth round of funding.
With proper backing by Coin Ninja, Bitrefill is much more likely to rise to more ambitious, innovative outcomes, and work with more Bitcoin businesses to grow the network.
More from news
The US drive-thru restaurant franchise Checkers & Rally's closed a multimillion-dollar deal with Israeli startup Hi Auto and purchased its AI-based speech recognition software. The restaurant chain announced that it was implementing the technology in all the company-operated stores and most of the franchised locations. Hi Auto's technology will enable Checkers & Rally's customers to place their orders through an automated speech recognition system that reportedly has a 95% accuracy rate. The system is capable of recording changes in the order during conversations with customers and understands complex menus and even half-sentences. In short, the solution acts as the perfect employee who does not grow weary, never misses a day of work, is always polite, and never forgets to suggest upsells. The system helps solve the labor shortage problem in the US restaurant industry, which loses hundreds of thousands of employees each month. When compared to human employees, the software is able to take orders faster and handle more customers simultaneously without any errors. The move is seen as a strategic one by Checkers & Rally's, which has been struggling in recent years to keep up with the likes of major chains such as Wendy's, Burger King, and Jack in the Box. Along with investing in restaurant POS systems that streamline order management, Checkers & Rally's has also been upgrading its mobile app. The goal is to make it easier for customers to order and pay ahead without having to wait in line for the cash register. The deal is also a major achievement for Hi Auto, which was founded in 2019 by Zohar Zisapel and has raised $8 million to date. The company will now be able to scale its operations and widen its presence in the US market with one of the biggest fast-food companies as its client.
By Julija A.
·
March 18,2022
Pony.ai, a US- and China-based autonomous driving tech-startup company, reported on March 7, 2022, that its valuation had peaked at $8.5 billion.
By Julija A.
·
March 14,2022
On January 25th, New York and Tokyo-based startup Bokksu announced its Series A funding round raised $22 million.
By Julija A.
·
February 07,2022
---
Leave your comment
Your email address will not be published.