Bitcoin Price Reaches a 13-Month High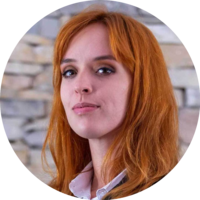 Bitcoin has finally crossed the $9,000 threshold after reaching $9,300 on Sunday. The price of bitcoin fell sharply in May while the market suffered from so-called "bull exhaustion", but it quickly climbed back up. BTC/USD peaked at $9381 at 05:55 UTC.
BTC was last traded at $9,250, representing 6.4% gains on the day. The cryptocurrency is up by 8% on a month-to-date basis.
Once the high hit, people all over the world started trading—more than $19 billion worth of bitcoin has been exchanged, according to data. The digital currency is up by 22% in the last 30 days, and up by 142% since the beginning of the year. BTC's all-time high reached $19,000 back in 2017.
Investors are applying bullish strategies with bitcoin due to Facebook's upcoming launch of a whole new cryptocurrency. The new coin will reportedly allow users to make purchases in the Facebook store, and there are over one-hundred companies backing Facebook's new blockchain.
Companies seem to be eager to invest in cryptocurrencies, and Facebook's involvement in the crypto space is encouraging them to take greater strides. The industry has long been plagued by talk of illegal activity and regulatory scrutiny, but now that tech giants are behind the idea, the practice is given an air of legitimacy. Facebook's move is likely to increase their engagement and revenue, but it's also possible that it will encourage other people to pay more attention to virtual currencies.
For example, litecoin is up 2.3 percent on a 24-hour basis. Rthereum's ether token, XRP and bitcoin cash are up 4%, and EOS is the best performing cryptocurrency of the past 24 hours with 7.4% gains. There's a possibility that BTC will rise toward the next major resistance at $10,000. Some indicators include the bitcoin's 50- and 100-candle moving averages on the three-day chart appearing set to generate a bullish crossover. If anything, this is a good sign of bull market momentum. Similar circumstances unraveled in 2015, when the same cross marked the onset of a long-term bull market.
Another factor which could have contributed to the increased value of BTC is Binance's announcement that it would stop serving its US customers in September. Binance Coin is a popular stablecoin that is often used for trading in other currencies, and it seems that its selloff correlates with the rise of BTC's price.
Virtual currencies are entering a new era of success, and all that's left is to see how quickly they become accepted as a part of everyday life.
About the author

Julija A.
Julia A. is a writer at SmallBizGenius.net. With experience in both finance and marketing industries, she enjoys staying up to date with the current economic affairs and writing opinion pieces on the state of small businesses in America. As an avid reader, she spends most of her time poring over history books, fantasy novels, and old classics. Tech, finance, and marketing are her passions, and she's a frequent contributor at various small business blogs.
More from news
As people continue to feel the effects of the pandemic, many small business owners are struggling to keep their businesses afloat. The US Congress is considering House Bill 3807 to help small businesses with a $42 billion relief package. Erika Polmar, the Independent Restaurant Coalition executive director, said this bill would be a "lifeline" for around 2,700 independent restaurants in Oregon that applied for relief last year but never received it. House Bill 3807 now has to pass the US Senate, and we've yet to see how much relief small businesses will actually receive. If this bill passes, it will provide much-needed relief to small businesses across the country. As Polmar said: "The future of our industry, the 216,000 jobs that restaurants and bars provide Oregonians, are in jeopardy if we don't replenish this fund." If voted in, House Bill 3807 would help the Restaurant Revitalization Fund and support many other businesses impacted by the pandemic. With this bill, small business owners could apply for grants to cover expenses such as payroll, rent, and utilities, letting them avoid getting unfavorable loans to keep their business running. This would be a massive relief for many small businesses that have been struggling to stay open during the pandemic. And although many of them are busy again, they are now facing serious problems with inflation. "All of those costs have skyrocketed. So, what you may have seen happening in 2019 as a really great banner night is now barely making ends meet," said Polmar. Dwayne Thomas, the president of the Live Events Coalition, commented on the bill, saying: "We're just in debt up to the hilt trying to stay open and relevant as now we're going back to work. We're going back to work amid a worker shortage, amid all kinds of supply chain issues, and we're going back to work quite quickly." He also said that the $13 billion would be allocated to different businesses and divided into three rounds. The first round of relief will go to those who lost 80% or more of their income within the past two years.
According to the most recent data from the Bureau of Labor Statistics, February 2022 saw significant job growth.
By Vladana Donevski
·
March 10,2022
Despite some progress over the years, the gender gap persists in finance programs at top business schools.
By Julija A.
·
February 08,2022
---
Leave your comment
Your email address will not be published.