Big Retailers and Small Businesses Expect the $15 Minimum Wage to Result in Layoffs and Profit Loss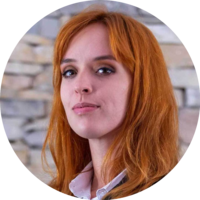 Capitol Hill and the general public alike have been caught in a fiery debate about two crucial and divisive topics in the previous month: The long-awaited stimulus check and the proposal to gradually raise the minimum wage to $15/hour.
The Raise the Wage Act of 2021 proposes the increase of the federal minimum wage to $15/hour by 2025 through annual increments. The Democrats introduced the bill a month ago, only to drop it after President Biden stated that it would not survive the COVID relief talks with the Republicans. However, the House Education and Labor Committee has added the $15/hour minimum wage provision to Biden's $1.9 trillion American Rescue plan.
Biden has been trying to convince big businesses to help him push this agenda, but public support has been lacking so far. This comes as no surprise, as businesses of all sizes have been very vocal in their opposition to raising the minimum wage.
A recently published survey by CNBC provides more insight into the rationale behind small-business resistance to this minimum wage increase. According to the survey, one-third of small-business owners anticipated that a $15/hour minimum wage would lead to layoffs. This goes hand-in-hand with the arguments put forth by the Congressional Budget Office, which claims that this move would lead to a loss of 1.4 million jobs. However, the CBO also asserts that an increased minimum wage would raise 900,000 people out of poverty.
Big dollar-store retailers, such as Dollar General and Dollar Tree, also predict a massive hit to their profits if the proposal passes. According to newly published research by Jeffreys, these two companies would have to give out $700 million and $500 million in wages, respectively.
Debates about increasing the minimum wage are not new in American political discourse. The last time the minimum wage was increased was in 2009 - from $5.15 to $7.25 an hour. Since then, it has remained the same, while the costs of living and inflation both kept rising for 12 years. As a result, the minimum wage is no longer a living wage, and many Americans are forced to take on multiple jobs to sustain themselves and their families. They would certainly welcome this proposed rise, but whether they will get it remains to be seen.
About the author

Julija A.
Julia A. is a writer at SmallBizGenius.net. With experience in both finance and marketing industries, she enjoys staying up to date with the current economic affairs and writing opinion pieces on the state of small businesses in America. As an avid reader, she spends most of her time poring over history books, fantasy novels, and old classics. Tech, finance, and marketing are her passions, and she's a frequent contributor at various small business blogs.
More from news
For two years, eCommerce sales in the US have been flourishing, as people stayed home to avoid crowded areas.
By Danica Jovic
·
March 24,2022
Let's talk about some small business trends that the COVID-19 outbreak spearheaded that will almost certainly continue in 2022.
By Julija A.
·
March 14,2022
The US government plans to allocate $10 billion to help small businesses in underserved communities and initiate a wider economic recovery from the pandemic.
By Julija A.
·
March 01,2022
---
Leave your comment
Your email address will not be published.