Belvo Secures $43M To Scale Its Open Finance API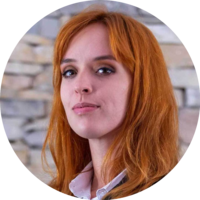 Belvo, a Mexico City-based fintech startup known for building an open-source finance API platform, raised $43 million in a Series A round of funding. According to the company's announcement published on Tuesday, June 1, Belvo will use the funds to accelerate the expansion of its Open Finance platform across Latin America.
The financing round was joined by a mix of Latin American- and Silicon Valley-based venture capital firms such as Kibo Ventures, Future Positive, FJ Labs, Kaszek, Venture Friends, MAYA Capital, along with well-known business angel investors including Sebastián Mejía, co-founder and president of Rappi, David Vélez, Nubank CEO and founder, and Wise's CTO Harsh Sinha.
According to Belvo, this funding round was the largest Series A a Latin American fintech has ever raised. In May 2020, less than a month after its launch, Belvo raised $10 million in a seed round co-led by two of the biggest names in South and North American venture capital - Argentina's Kaszek and Silicon Valley's Founders Fund.
The new round of funding has resulted from Belvo's rapid growth supported by the continued expansion of fintech in Latin America over the past year and a half.
The startup aims to use the newly raised funds to scale and enhance its developer-first API platform and to continue expanding its geographic footprint by collaborating with other leading fintech startups in Latin America. Credit providers, neobank app developers, and finance tools already use Belvo's API to connect their clients' personal and business bank accounts to their apps, thus unlocking the power and convenience of open banking.
Determined to continue developing category-defining API tools and the essential infrastructure to power the next generation of financial services, Belvo already has a customer base of more than 60 companies located in Brazil, Mexico, and Colombia and handles millions of API calls each month.
During its first year of operation, the fintech startup managed to expand its API coverage to gig economy platforms, including Rappi and Uber, tax authorities like SAT in Mexico, and more than 40 financial institutions, now letting companies connect to more than 90% of business and personal bank accounts in Latin America.
About the author

Julija A.
Julia A. is a writer at SmallBizGenius.net. With experience in both finance and marketing industries, she enjoys staying up to date with the current economic affairs and writing opinion pieces on the state of small businesses in America. As an avid reader, she spends most of her time poring over history books, fantasy novels, and old classics. Tech, finance, and marketing are her passions, and she's a frequent contributor at various small business blogs.
More from news
Wholesale online marketplace Faire has raised $400 million in its third funding round, which brings the company's valuation to $12.4 billion.
By Julija A.
·
November 18,2021
Zoomo, an Australian startup that builds and lends out e-bikes to couriers for last-mile delivery, has recently raised $60 million in Series B funding.
By Julija A.
·
November 18,2021
Ahead of its expansion to the US market, the eCommerce deliverer Bolt acquired backing from Ikea, among other big investors.
By Julija A.
·
November 12,2021
---
Leave your comment
Your email address will not be published.