Avalara Acquires Operational Assets from DAVO Technologies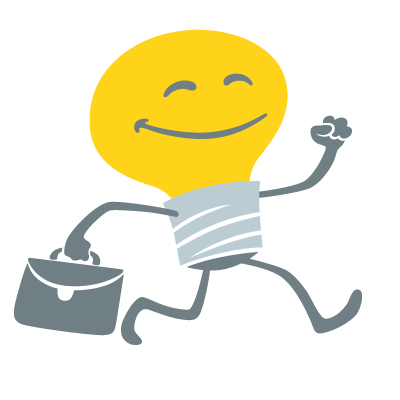 Tax automation provider Avalara announced on April 20 that it had bought assets and expertise from DAVO Technologies, a company that helps businesses automate sales tax requirements.
Based in Maine, DAVO uses cutting-edge technology to connect with POS systems and automatically gather tax-related data. This allows it to accurately file and pay sales taxes to the state and local authorities on their clients' behalf.
DAVO's base of clients across the US includes more than 4,000 businesses from various industries, including restaurants and coffee shops, bike stores, local flower shops, and many others. The financial terms of the agreement have not been disclosed.
DAVO's instant integration with the most popular POS systems - like Square, Quickbooks, and Clover to name a few - empowers Avalar to provide all-in-one compliance solutions that help small businesses and startups manage their daily and ongoing tax requirements.
"Avalara and DAVO are natural extensions to one another; our services are complementary, and we believe there is an immediate opportunity for value to their customers and our shared partners. The DAVO team has built an excellent, customer-centric product and we are delighted to partner with them to help improve and expand upon their capabilities," said Jayme Fishman, Avalara's EVP of corporate development.
DAVO integrates seamlessly into your business environment to collect data needed for paying sales taxes and filing tax returns. It's an automated service that simplifies tax-related tasks with the 100% accuracy that only great bookkeeping services can provide. With Avalara's products - like business licenses and compliance documents - DAVO will be able to provide even better and more comprehensive services.
"This acquisition is an amazing opportunity for the DAVO team, partners, and especially our customers. There has never been a more important time to support the local business community - the backbone to local economic development and community support. We are confident that together with Avalara we can make their day-to-day even easier, so they can focus on their business and leave the sales tax to us," said Pete Murray, CEO of DAVO.
The company's press release also includes forward-looking statements regarding the expected "growth opportunities and synergies arising from the acquisition," as well as potential risks that could lead to different material results than those predicted by the forward-looking statements.
More from news
As people continue to feel the effects of the pandemic, many small business owners are struggling to keep their businesses afloat. The US Congress is considering House Bill 3807 to help small businesses with a $42 billion relief package. Erika Polmar, the Independent Restaurant Coalition executive director, said this bill would be a "lifeline" for around 2,700 independent restaurants in Oregon that applied for relief last year but never received it. House Bill 3807 now has to pass the US Senate, and we've yet to see how much relief small businesses will actually receive. If this bill passes, it will provide much-needed relief to small businesses across the country. As Polmar said: "The future of our industry, the 216,000 jobs that restaurants and bars provide Oregonians, are in jeopardy if we don't replenish this fund." If voted in, House Bill 3807 would help the Restaurant Revitalization Fund and support many other businesses impacted by the pandemic. With this bill, small business owners could apply for grants to cover expenses such as payroll, rent, and utilities, letting them avoid getting unfavorable loans to keep their business running. This would be a massive relief for many small businesses that have been struggling to stay open during the pandemic. And although many of them are busy again, they are now facing serious problems with inflation. "All of those costs have skyrocketed. So, what you may have seen happening in 2019 as a really great banner night is now barely making ends meet," said Polmar. Dwayne Thomas, the president of the Live Events Coalition, commented on the bill, saying: "We're just in debt up to the hilt trying to stay open and relevant as now we're going back to work. We're going back to work amid a worker shortage, amid all kinds of supply chain issues, and we're going back to work quite quickly." He also said that the $13 billion would be allocated to different businesses and divided into three rounds. The first round of relief will go to those who lost 80% or more of their income within the past two years.
According to the most recent data from the Bureau of Labor Statistics, February 2022 saw significant job growth.
By Vladana Donevski
·
March 10,2022
Despite some progress over the years, the gender gap persists in finance programs at top business schools.
By Julija A.
·
February 08,2022
---
Leave your comment
Your email address will not be published.