Asian Snacks Subscription Service Bokksu Raises $22M in Series A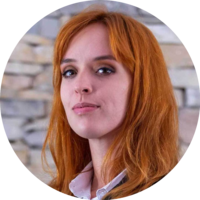 On January 25th, New York and Tokyo-based startup Bokksu announced its Series A funding round raised $22 million. The company is currently valued at $100 million. Bokksu is a subscription-based service that helps bring Asian goods to customers' doorsteps worldwide. Since its beginning in 2015, it has shipped over a million boxes and had consistent 100% year-on-year growth since 2018.
The funding round was led by Valor Siren Ventures, joined by Company Ventures, Gaingels, Headline Asia, St. Cousair, and World Innovation Lab.
"This funding capitalizes Bokksu at a level far beyond our bootstrapped early days, and it will facilitate a rapid increase of our product offerings and improvement of our delivery times, as well as allow us to grow our team," Bokksu's CEO, Danny Taing, said.
What started as a subscription-based service for delivering boxes of Japanese snacks, has since launched a digital marketplace for Japanese luxury goods, Bokksu Market, in 2018. The latest branch of Bokksu's business - Bokksu Grocery - was created in 2021 and allows people globally to receive authentic, premium-quality Asian groceries they otherwise might not have access to.
Bokksu will put the capital from the latest round toward accelerating its primary services: Subscription, digital market sales, and groceries. The newest influx of funds will help it further expand its offer and tell more stories about traditional snack makers. Bokksu currently partners with more than 100 traditional snack makers exclusively, ensuring its boxes contain snacks you can't get anywhere else.
Bokksu Grocery is currently competing with services such as Umamicart and Weee! and traditional grocers in the Asian-groceries field. Taing says that Bokksu Grocery offers both nationwide shipping together with fair pricing.
"What I'm most excited about is our recent launch of Bokksu Grocery, which makes the Asian grocery experience more accessible for all Americans, regardless of their ethnicity, location, or how much they know about Asian food," Taing said.
Since the pandemic, there has been a clear shift from dining out to takeout. Restaurants had to adapt, the market for food delivery has expanded, and new food-delivery solutions are becoming increasingly popular. The online grocery space has grown significantly over the past few years, and continues to draw significant investor attention.
Gen Isayama, CEO and general partner of World Innovation Lab, remarked on this growing market: "The e-grocery market has focused on making grocery shopping less of a chore with a focus on speed and convenience. In the future, we expect e-grocery companies to increasingly help customers explore new things, for example, snacks and flavors, and accomplish individualized nutritional needs through food."
Currently, Bokksu's subscription costs $49.95 a month and comes with free shipping for most countries on its list. The subscription also allows you to pre-pay for multiple months. Its three-month plan costs $44.95 per month, and a yearly plan boils down to only $39.95 per month.
About the author

Julija A.
Julia A. is a writer at SmallBizGenius.net. With experience in both finance and marketing industries, she enjoys staying up to date with the current economic affairs and writing opinion pieces on the state of small businesses in America. As an avid reader, she spends most of her time poring over history books, fantasy novels, and old classics. Tech, finance, and marketing are her passions, and she's a frequent contributor at various small business blogs.
More News
With acquisition companies and venture capitalists sitting on a $900 billion cash pile, startups will have no issue raising exorbitant amounts of money in 2022.
By Damjan Jugovic Spajic
·
December 29,2021
Veho, a next-day package delivery startup, reached a $1 billion valuation.
By Julija A.
·
December 27,2021
Marketplacer, a tech platform that helps brands, retailers, and other businesses develop their marketplaces, has raised a new round of funding.
By Julija A.
·
December 13,2021
---
Leave your comment
Your email address will not be published.