Aruba Introduces Simple, Secure WiFi Designed for Small Businesses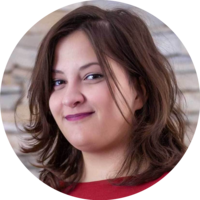 Leveraging decades of experience in enterprise networking, Aruba has introduced Instant On, a safe and feature-rich WiFi solution for smaller organizations.
Aruba Networks is a Santa Clara, California-based wireless networking company, founded in February 2002. Currently, it's a subsidiary of Hewlett Packard Enterprise that's ranked No. 107 in the 2018 Fortune 500 list of the largest United States corporations by revenue.
To deliver these cutting-edge results in the WiFi market, Aruba is leveraging decades of enterprise networking, and a partnership with Synnex, winner of Distributor of the Year in the US and Canada at 2019 the Aruba Americas Partner Summit.
Specifically built for small organizations and businesses, the new Aruba Instant On WiFi solution promises to deliver a unique synergy of secure, and high-speed WiFi.
Hyper-competitive and ambitious small businesses understand that they cannot lead the way in their industry without a reliable and fast WiFi connection. This is especially true of successful businesses struggling to keep up with overwhelming expansion. Aruba's Instant On solution is flexible enough to accommodate for growth and changes in the future.
The Instant On family of solutions will deliver indoor/outdoor WiFi access points. It will be an easily deployable wireless solution that even non-tech-savvy folks can manage remotely from any mobile device.
Still, this simple, speedy, and connected solution might be cause for some concern — after all,
43% of cyber crimes target small businesses, according to data compiled by SCORE. Consequences can be severe as 60% of targeted companies go out of business within the first couple of months of being hacked. Most SMBs have a relatively small client base, so a tarnished reputation can prove detrimental. Joining together top-notch security and speedy, quality WiFi is, therefore, a particularly ambitious goal Aruba has accomplished.
The overall necessity of an internet connection for any employee to complete daily tasks in today's economic landscape has forced small businesses to rethink their networking requirements. SMBs must align with the latest technology shifts and trends with relatively limited resources.
Aruba's easy-to-use, intuitive mobile app offers simple and secure set-up and management services. Two management modes are available on its Instant On mobile app or cloud-based web portal. This is matched by top-of-the-line security capabilities, including compliance with the latest authentication protocols such as WPA2/WPA3.
Instant On combines Aruba's industry-leading 802.11ac Wave 2 technology with a WiFi solution built specifically for small businesses. It also provides unique flexibility to scale up as a business's needs change.
The shipping of the first set of Aruba Instant On APs will begin in July, with the price starting at $119.
More from news
For two years, eCommerce sales in the US have been flourishing, as people stayed home to avoid crowded areas.
By Danica Jovic
·
March 24,2022
Let's talk about some small business trends that the COVID-19 outbreak spearheaded that will almost certainly continue in 2022.
By Julija A.
·
March 14,2022
The US government plans to allocate $10 billion to help small businesses in underserved communities and initiate a wider economic recovery from the pandemic.
By Julija A.
·
March 01,2022
---
Leave your comment
Your email address will not be published.