Arizona Non-Profit Organization Receives the Small Business Administration Award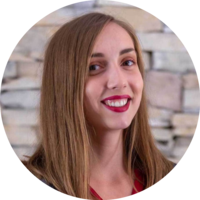 U.S. Small Business Administration's Microlender of the Year Award presented to the Arizona-based non-profit organization called PPEP Microbusiness & Housing Corporation.
Dr. John Arnold founded the organization in 1967 with the aim of helping struggling farmers in rural Arizona get the financial assistance they needed. Ever since then, the nonprofit has been focused on providing loans to the state's agrarian community, covering 67% of the state, Arnold said to Tucson Local Media.
Microlenders are organizations that offer small-balance loans to low-income groups or individuals. The Small Business Administration (SBA) considered microlenders as essential to the success of small businesses in rural areas. And PPEP Microbusiness & Housing Corporation is one of the two microlenders Arizona small entrepreneurs and low-income families rely on.
The award ceremony was held on June 6 at the organization's headquarters in Tucson. Craig Jordan, who presented the award on behalf of the SBA, used the opportunity to praise PPEP for its efforts in helping the community by providing small loans as well as technical assistance. He underscored the importance of the nonprofit's decades-long efforts to support small businesses in the area.
"Every award that we've received, we don't take lightly," Arnold said at the ceremony. "And it also gives us an opportunity for us to present recognition to our board, to our loan review committee, finance staff, and those that do the loans out in the field."
After the award ceremony, the organization welcomed its new Executive Director Yasmin Badri. Prior to joining the Tucson nonprofit microlender organization, she worked as a consultant with the World Bank and the IMF in Washington, D.C.
Born in Germany to parents of African descent, Badri also worked for the United Nations and UNICEF in Sudan as a media consultant. Before undertaking her new role in PPEP in May 2019, she had founded her own microlender service.
She too expressed her appreciation for the award, acknowledging the colleagues who have been in the organization longer than her. "It means a lot for us. This is an effort that's been done by the staff members and our whole team. I am new and won't take credit for it. But I am so proud to be here and to be a part of this team effort and this accomplishment."
In her speech, Badri emphasized her commitment to continuing the great work of those before her and the goal of expanding the organization's reach in order to help even more underserved borrowers.
About the author
Ivana V.
Ivana is a staff writer at SmallBizGenius. Her interests during office hours include writing about small businesses, start-ups, and retail. When the weekend comes, you can find her hiking in nature, hanging off of a cliff or dancing salsa.
More from news
For two years, eCommerce sales in the US have been flourishing, as people stayed home to avoid crowded areas.
By Danica Jovic
·
March 24,2022
Let's talk about some small business trends that the COVID-19 outbreak spearheaded that will almost certainly continue in 2022.
By Julija A.
·
March 14,2022
The US government plans to allocate $10 billion to help small businesses in underserved communities and initiate a wider economic recovery from the pandemic.
By Julija A.
·
March 01,2022
---
Leave your comment
Your email address will not be published.