Apple Supplier AMS Reports a Positive Outlook for Q3 Driving Europen Chip Stocks Up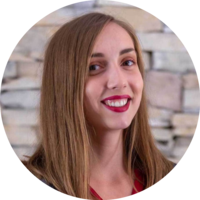 In its second-quarter earnings report, Austrian chipmaker AMS predicts a high customer demand for the upcoming quarter, causing its stocks to surge by 9%.
In fact, all European chip stocks traded higher on Tuesday after AMS announced its strong sales report for the second quarter and an even brighter outlook for the third quarter.
The Austrian company which produces 3D sensors for Apple's FaceID technology and Android devices reported $415 million in revenue during the second quarter—an 8% increase compared to the first quarter.
Furthermore, the company announced it expects even better results in the third quarter, predicting profits between $600 and $640 million. It attributes the expected growth to the "high volume ramps for smartphone sensing solutions while its other end markets continue their contri­bution to AMS' overall results. "
"The results reflect the strength of AMS' portfolio and more supportive demand trends in the consumer market," the earning report reads.
This financial statement sent the European chip stock market up, with AMS stocks trading 9% higher today compared to yesterday. Other European chip manufacturers like STMicro, Infineon Technologies, BE Semiconductor, and ASML traded between 2% and 3% higher on the back of the report. Currently, AMS stocks can be purchased for CHF 47.34 apiece.
The prices of chip stocks have been unstable in recent months due to the ongoing trade disputes between the U.S. and China.
On Monday, the Wall Street Journal reported that Apple is in advanced talks to buy Intel's smartphone-modem chip business. The deal is valued at $1 billion or more in the portfolio of patents, and staff. It would mark the beginning of the iPhone maker's control over the development of critical components for its 5G devices.
About the author
Ivana V.
Ivana is a staff writer at SmallBizGenius. Her interests during office hours include writing about small businesses, start-ups, and retail. When the weekend comes, you can find her hiking in nature, hanging off of a cliff or dancing salsa.
More from news
As people continue to feel the effects of the pandemic, many small business owners are struggling to keep their businesses afloat. The US Congress is considering House Bill 3807 to help small businesses with a $42 billion relief package. Erika Polmar, the Independent Restaurant Coalition executive director, said this bill would be a "lifeline" for around 2,700 independent restaurants in Oregon that applied for relief last year but never received it. House Bill 3807 now has to pass the US Senate, and we've yet to see how much relief small businesses will actually receive. If this bill passes, it will provide much-needed relief to small businesses across the country. As Polmar said: "The future of our industry, the 216,000 jobs that restaurants and bars provide Oregonians, are in jeopardy if we don't replenish this fund." If voted in, House Bill 3807 would help the Restaurant Revitalization Fund and support many other businesses impacted by the pandemic. With this bill, small business owners could apply for grants to cover expenses such as payroll, rent, and utilities, letting them avoid getting unfavorable loans to keep their business running. This would be a massive relief for many small businesses that have been struggling to stay open during the pandemic. And although many of them are busy again, they are now facing serious problems with inflation. "All of those costs have skyrocketed. So, what you may have seen happening in 2019 as a really great banner night is now barely making ends meet," said Polmar. Dwayne Thomas, the president of the Live Events Coalition, commented on the bill, saying: "We're just in debt up to the hilt trying to stay open and relevant as now we're going back to work. We're going back to work amid a worker shortage, amid all kinds of supply chain issues, and we're going back to work quite quickly." He also said that the $13 billion would be allocated to different businesses and divided into three rounds. The first round of relief will go to those who lost 80% or more of their income within the past two years.
According to the most recent data from the Bureau of Labor Statistics, February 2022 saw significant job growth.
By Vladana Donevski
·
March 10,2022
Despite some progress over the years, the gender gap persists in finance programs at top business schools.
By Julija A.
·
February 08,2022
---
Leave your comment
Your email address will not be published.