Apple Supplier AMS Reports a Positive Outlook for Q3 Driving Europen Chip Stocks Up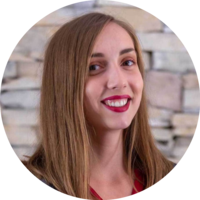 In its second-quarter earnings report, Austrian chipmaker AMS predicts a high customer demand for the upcoming quarter, causing its stocks to surge by 9%.
In fact, all European chip stocks traded higher on Tuesday after AMS announced its strong sales report for the second quarter and an even brighter outlook for the third quarter.
The Austrian company which produces 3D sensors for Apple's FaceID technology and Android devices reported $415 million in revenue during the second quarter—an 8% increase compared to the first quarter.
Furthermore, the company announced it expects even better results in the third quarter, predicting profits between $600 and $640 million. It attributes the expected growth to the "high volume ramps for smartphone sensing solutions while its other end markets continue their contri­bution to AMS' overall results. "
"The results reflect the strength of AMS' portfolio and more supportive demand trends in the consumer market," the earning report reads.
This financial statement sent the European chip stock market up, with AMS stocks trading 9% higher today compared to yesterday. Other European chip manufacturers like STMicro, Infineon Technologies, BE Semiconductor, and ASML traded between 2% and 3% higher on the back of the report. Currently, AMS stocks can be purchased for CHF 47.34 apiece.
The prices of chip stocks have been unstable in recent months due to the ongoing trade disputes between the U.S. and China.
On Monday, the Wall Street Journal reported that Apple is in advanced talks to buy Intel's smartphone-modem chip business. The deal is valued at $1 billion or more in the portfolio of patents, and staff. It would mark the beginning of the iPhone maker's control over the development of critical components for its 5G devices.
About the author
Ivana V.
Ivana is a staff writer at SmallBizGenius. Her interests during office hours include writing about small businesses, start-ups, and retail. When the weekend comes, you can find her hiking in nature, hanging off of a cliff or dancing salsa.
More News
Congress members draft a bill called 'Keep Big Tech Out of Finance Act' in order to bar Facebook and other big tech companies from entering the financial service and cryptocurrency market.Over the weekend, a copy of the proposed legislation drafted for discussion by the Democratic majority heading the House Financial Services Committee began circulating the web.The purpose of 'Keep Big Tech Out of Finance Act' is to prohibit 'large platform utilities' from acting as financial institutions.According to the draft bill, a large platform utility is a company that mainly offers an online platform service and has a minimum of $25 billion of annual global revenue. Facebook is an entity that fits the definition."A large platform utility may not establish, maintain, or operate a digital asset that is intended to be widely used as medium of exchange, unit of account, store of value, or any other similar function, as defined by the Board of Governors of the Federal Reserve System," the document details.The bill proposes sanctioning the violation of said rules with a $1 million fine per day.Ever since Facebook announced plans to launch its cryptocurrency Libra in 2020, both American and European politicians have been voicing their concerns about the violations of privacy that might arise from such an enterprise.As Bitcoin.com reported at the time, Democratic Congresswoman Maxine Waters said "Facebook is already too big and too powerful, and it has used that power to exploit users' data without protecting their privacy. We cannot allow Facebook to run a risky new cryptocurrency out of a Swiss bank account without oversight."President Trump also expressed his negative opinion on cryptocurrencies in a tweet last week, questioning their lawfulness and stability and emphasizing that the only currency he supports is the US dollar.Facebook's efforts on the development of Libra were halted in late June by Waters' request to hold off further work until Congress has had a chance to assess Libra's features, business plan, and potential risks.The 'Keep Big Tech Out of Finance Act', which appeared right before the Libra hearings with the Senate Banking Committee on July 16 and the House Financial Services Committee on July 17, seems like an attempt by the congressional authority to forestall taking definitive action on the matter.Reuters predicts pro-innovation Republican members of the House opposing the proposed legislation. Even if the bill is passed in the House of Representatives, getting the Senate to vote for it would still be a challenge, the international news organization reported.
By Ivana V.
·
February 28,2022
On Tuesday, Apple opened the first App Design and Development Center in China with the aim of stimulating the 'app economy'.In yesterday's announcement, the iPhone maker informed that the program would include workshops, lectures, labs, guest speakers, one-on-one and networking sessions held on a regular basis. The Accelerator is open to more than 2.5 million developers of Apple's platforms from Greater China, a region that consists of Hong Kong, Taiwan, and mainland China."Developers here in China are leading the world with some of the most popular apps on the App Store, and we are proud to be providing this additional support for them," said Enwei Xie, Apple's head of developer relations, Greater China. "From education to health to entertainment, the innovation we see here is incredible and we can't wait to see what these talented developers will come up with next."Located in Pudong District, Shanghai, the Center will give Chinese developers a chance to work side by side with experts from Apple, perfecting their app development skills. Program participants will also be able to learn about the implementation of the latest Apple technologies and the distribution and marketing of their apps to global customers.Interested developers will have the chance to work on all platforms, including iOS, iPadOS, watchOS, macOS, and tvOS with other members of the app community.Since 2010 when the App Store was launched in China, local developers have made more than 200 billion RMB or roughly 30 billion USD, from app sales and in-app purchases.Fighting for a place in the global market According to Reuters, the launch of the Chinese App Development Center aligns with a period when sales in China and the world have slowed down.Previously, Apple opened a similar Center in Bengaluru, India in 2017. Android devices dominate the smartphone market in both of these Asian countries, with manufacturers like Samsung Electronics and Xiaomi leading the way.In an attempt to increase its share in the Chinese market, Apple launched a number of financing schemes to make iPhones more affordable to customers. In addition to this, Chinese retailers also lowered the prices of certain iPhone models.
By Ivana V.
·
September 26,2019
Libra, Facebook's new cryptocurrency, is awaiting a hearing before the U.S. Senate Committee on Banking, Housing, and Urban Affairs. The July 16 meeting will be held at 10 a.m. EST, and as of yet, no information about witnesses has been released. The hearing will be broadcast to the public.The goal is to examine "Facebook's Proposed Digital Currency and Data Privacy Considerations." Libra's features, business plan, and potential risks will undergo close scrutiny at the hands of the Congress members, and any further work on Libra will likely be delayed.Facebook characterized Libra as a "global currency and financial infrastructure," a digital asset powered by Facebook's new version of blockchain. Facebook claims its ambition with Libra comes down to reaching 1.7 billion people worldwide who still don't have access to a bank account.Still, the Banking Committee has met Facebook's seemingly altruistic plan with caution. In an open letter they published last month, the Committee demanded answers about Facebook's work on Libra: how it works, and whether Facebook sought any input from market watchdogs and regulators before putting it in motion.Even before Facebook went public with its vision for a global cryptocurrency, it sparked the interest of the Congress with its social media monopoly. Together with Google, Facebook controls 82% of the digital advertising market. This monopolization has triggered an antitrust investigation that will dig deep into Facebook's Google's, and Amazon's anti-competitive behavior. Currently, banks and financial institutions have limited access to personal information and data. If Facebook, a company which holds more personal data than most governments, establishes Libra, it will significantly diminish other organizations' chances at the consumer payment market. Facebook's Libra project threatens to increase its monopolistic efforts to the financial market exponentially, in keeping with Facebook's monopolistic business style.Still, killing off payment market competitors is not the officials' only concern. Privacy has become a burning issue after a series of data theft and data leakage controversies, and the Cambridge Analytica scandal. Its insight into consumer purchasing habits and patterns is unprecedented; if Facebook successfully mints its own coin, the public would get a chance to witness the greatest anti-competitive trust case in history.Following today's news on U.S. Senate Committee on Banking, Housing, and Urban Affairs hearing, committee member and 2020 presidential candidate Sen. Elizabeth Warren tweeted: "Facebook has too much power and a terrible track record when it comes to protecting our private information. We need to hold them accountable—not give them the chance to access even more user data. #BreakUpBigTech."
---
Leave your comment
Your email address will not be published.