Apple Launches App Design and Development Accelerator in Shanghai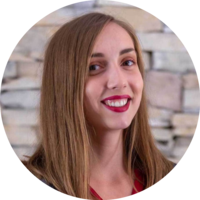 On Tuesday, Apple opened the first App Design and Development Center in China with the aim of stimulating the 'app economy'.
In yesterday's announcement, the iPhone maker informed that the program would include workshops, lectures, labs, guest speakers, one-on-one and networking sessions held on a regular basis. The Accelerator is open to more than 2.5 million developers of Apple's platforms from Greater China, a region that consists of Hong Kong, Taiwan, and mainland China.
"Developers here in China are leading the world with some of the most popular apps on the App Store, and we are proud to be providing this additional support for them," said Enwei Xie, Apple's head of developer relations, Greater China. "From education to health to entertainment, the innovation we see here is incredible and we can't wait to see what these talented developers will come up with next."
Located in Pudong District, Shanghai, the Center will give Chinese developers a chance to work side by side with experts from Apple, perfecting their app development skills. Program participants will also be able to learn about the implementation of the latest Apple technologies and the distribution and marketing of their apps to global customers.
Interested developers will have the chance to work on all platforms, including iOS, iPadOS, watchOS, macOS, and tvOS with other members of the app community.
Since 2010 when the App Store was launched in China, local developers have made more than 200 billion RMB or roughly 30 billion USD, from app sales and in-app purchases.
Fighting for a place in the global market
According to Reuters, the launch of the Chinese App Development Center aligns with a period when sales in China and the world have slowed down.
Previously, Apple opened a similar Center in Bengaluru, India in 2017. Android devices dominate the smartphone market in both of these Asian countries, with manufacturers like Samsung Electronics and Xiaomi leading the way.
In an attempt to increase its share in the Chinese market, Apple launched a number of financing schemes to make iPhones more affordable to customers. In addition to this, Chinese retailers also lowered the prices of certain iPhone models.
About the author
Ivana V.
Ivana is a staff writer at SmallBizGenius. Her interests during office hours include writing about small businesses, start-ups, and retail. When the weekend comes, you can find her hiking in nature, hanging off of a cliff or dancing salsa.
More from news
As people continue to feel the effects of the pandemic, many small business owners are struggling to keep their businesses afloat. The US Congress is considering House Bill 3807 to help small businesses with a $42 billion relief package. Erika Polmar, the Independent Restaurant Coalition executive director, said this bill would be a "lifeline" for around 2,700 independent restaurants in Oregon that applied for relief last year but never received it. House Bill 3807 now has to pass the US Senate, and we've yet to see how much relief small businesses will actually receive. If this bill passes, it will provide much-needed relief to small businesses across the country. As Polmar said: "The future of our industry, the 216,000 jobs that restaurants and bars provide Oregonians, are in jeopardy if we don't replenish this fund." If voted in, House Bill 3807 would help the Restaurant Revitalization Fund and support many other businesses impacted by the pandemic. With this bill, small business owners could apply for grants to cover expenses such as payroll, rent, and utilities, letting them avoid getting unfavorable loans to keep their business running. This would be a massive relief for many small businesses that have been struggling to stay open during the pandemic. And although many of them are busy again, they are now facing serious problems with inflation. "All of those costs have skyrocketed. So, what you may have seen happening in 2019 as a really great banner night is now barely making ends meet," said Polmar. Dwayne Thomas, the president of the Live Events Coalition, commented on the bill, saying: "We're just in debt up to the hilt trying to stay open and relevant as now we're going back to work. We're going back to work amid a worker shortage, amid all kinds of supply chain issues, and we're going back to work quite quickly." He also said that the $13 billion would be allocated to different businesses and divided into three rounds. The first round of relief will go to those who lost 80% or more of their income within the past two years.
According to the most recent data from the Bureau of Labor Statistics, February 2022 saw significant job growth.
By Vladana Donevski
·
March 10,2022
Despite some progress over the years, the gender gap persists in finance programs at top business schools.
By Julija A.
·
February 08,2022
---
Leave your comment
Your email address will not be published.