Apple iPhone 11 Production Orders to Match the 2018 iPhone Cycle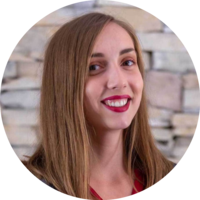 Apple seems to be expecting approximately the same demand as last year for its three new iPhone models set to be announced this fall.
According to Bloomberg's anonymous sources, Apple's suppliers are gearing up to produce parts for up to 75 million new iPhones in the second half of 2019, roughly the same number as the year before. This implies that the smartphone maker anticipates a stable demand, in spite of the U.S.-China trade tensions and the growing market share of Chinese rivals like Huawei.
Apple's suppliers in Asia are preparing to make components for iPhone 11, iPhone 11 Max, and iPhone 11R - the three new models to be released ahead of the holiday season, the people who requested to remain unidentified told Bloomberg.
If demand increases, the U.S. company's Asian partners could accelerate the production to as many as 80 million new devices, an anonymous source familiar with the matter disclosed. Furthermore, the leading iPhone assembler Foxconn Technology Group is allegedly taking on more new workers in Shenzhen and offering salaries about 10% higher than the previous year in order to achieve full staff capacity during the peak production season.
However, the fact that Apple expects customer demand to be as high as last year doesn't mean it will be able to sell all 75 million units. Analysts have projected iPhone shipments to drop by some 13% and reach a total of 189 million in the 2019 fiscal year.
"Apple's growth has become more cyclical and slowed along with the global smartphone market, leaving it dependent on iPhone upgrades to drive sales," Bloomberg Intelligence analysts Boyoung Kim and John Butler said. "Apple's inability to raise iPhone prices much higher is constraining growth. Weakness in China due to competition and the trade war with the U.S. remains an issue."
After unit growth turned negative in the closing quarter of 2018, the tech giant stopped revealing iPhone shipment numbers and began providing data about other, successful metrics regarding its services such as Apple Music, and Apple TV+. According to analysts' estimates, Apple sold between 70 and 80 million new devices in the second half of last year when it released iPhone XS, XR, and XS Max.
The California-based tech firm has announced new iPhones in September every year since 2012 with new models going on sale shortly after, in the final weeks of the same month. Presuming that the trend continues, consumers can look forward to three new iPhone models powered by iOS 13 in September of this year, too. The latest iPhone 11 models will boast a 6.1-inch and 6.5-inch OLED displays and a triple camera system, as rumored by 9to5Mac.
About the author
Ivana V.
Ivana is a staff writer at SmallBizGenius. Her interests during office hours include writing about small businesses, start-ups, and retail. When the weekend comes, you can find her hiking in nature, hanging off of a cliff or dancing salsa.
More from news
The Spanish fashion retailer, Mango, announced its plans to open 30 new stores in the United States by the end of 2024. This is just a part of the retailer's global expansion, as there are also plans to open new stores in Europe and India. Although it had a lot of success in online sales during the pandemic, the company still believes that the brick-and-mortar experience is key to its growth. The retailer currently has only six locations in the US and plans to start its expansion on Fifth Avenue in New York. The 2,100-square-foot flagship store is set to open in May. Besides this, the company targets Florida and has plans to open stores in Miami, Jacksonville, Orlando, and Boca Raton. This expansion will be followed by Texas, Nevada, Arizona, and California. According to the company, the United States is currently a top-ten market, and the goal is to make it a top-five market. Last year, Mango had 2,447 stores worldwide, an increase of around 10% compared to 2020, and now the goal is to widen the market even more. Toni Ruiz, Chief executive at Mango, said: "The role of the store will evolve. We are sure that sometimes it's more logistics, sometimes it's more about experiences, but we are convinced human contact is very important." One of the goals of this expansion is to enhance the shopping process and make it more interactive and engaging for customers. The customer will have the possibility to order eCommerce products while doing their in-store shopping. There will also be a click-and-collect option for when they want to order products online and pick them up in-store. The company also plans to improve data collection to provide a more personalized experience for its customers. Mango wants to expand its homeware business to the US market, too. Laura Vila, the home director at Mango, commented on this, saying: "Entering the United States homeware market is a significant step forward in our strategy to diversify our business and at the same time strengthen our international expansion plan in one of the most strategic markets for the company."
By Julija A.
·
April 14,2022
According to a recent report, the Maersk eCommerce Logistics business unit is getting into business in the US in a push to capitalize on the $600B eCommerce market there. Maersk boasts a network of over 70 strategically placed e-fulfillment centers capable of delivering to 75% of the population in the US within 24 hours and 95% within 48 hours. Casey Adams, head of Maersk eCommerce logistics in North America, said the following in a recent press release: "Business gets more competitive every day as US consumer online shopping demand continues to grow. Our fulfillment network is designed to bring B2C expertise and scale to Maersk customers with direct-to-consumer fulfillment, parcel delivery, and supply chain visibility in an end-to-end offering. By making eCommerce supply chains easier and more robust, we can deliver factory-to-sofa service." Before emerging in the US market, Maersk has rapidly expanded its eCommerce presence with recent acquisitions, purchasing Visible Supply Chain Management – a notable US-based eCommerce fulfillment firm in Salt Lake City, Utah. The company also acquired two European eCommerce firms: B2C Europe and HUUB and Asia's LF Logistics. Maersk hopes that the previous acquisitions will provide integrated logistics solutions in the North American market, especially in B2B warehousing and distribution. The Danish shipping company Maersk already has a significant presence in Europe and Asia, serving over 100,000 clients with B2B supply chains and transporting 12 million containers per year. Its services include order and transportation management, customs clearance, and a range of eCommerce fulfillment options. Its Californian-based branch, Performance Team (acquired in April 2020), will offer warehousing and distribution solutions and a full range of transportation services for the North American market. Mr. Adams and the Maersk team were in Las Vegas, Nevada, for the 2022 Shoptalk event from March 27-30. The agenda of the conference, which attracts over 8,000 people each year, covered the latest retail technologies, trends, and business models and discussed consumers' behavior.
By Nemanja Vasiljevic
·
April 06,2022
According to the National Retail Federation's survey for 2020 and 2021, retail returns skyrocketed to over $760 billion in value.
By Vladana Donevski
·
March 14,2022
---
Leave your comment
Your email address will not be published.