Apple Becomes First Company To Reach a $3tn Market Capitalisation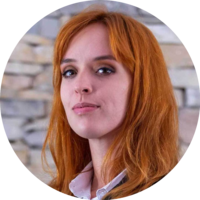 In less than sixteen months, the iPhone manufacturer raised its market value by one trillion US dollars to a record-breaking $3tn. By doing this, it has surpassed its major rivals, Microsoft, Amazon, and Alphabet. Microsoft's value is currently estimated at $2.5tn, while Alphabet and Saudi Aramco have a market value of around $2tn. Amazon follows with around $1.7th, and Tesla comes in fifth with $1.2tn.
Apple became the first $1tn company in August 2018, and in 2020, it broke another record by becoming the first company to reach 2 trillion US dollars in value. In October 2021, Apple briefly lost this title to Microsoft, whose market cap rose to $2.46tn. The company got back on track and restored the crown in November. In 2021, Apple's stocks went up more than 30% as there was a high demand for the new iPhone models. Even people with bad credit went out and got themselves in more trouble just to get the latest model.
The trillion-dollar mark is a turning point for Tim Cook, Apple's chief executive and successor to Steve Jobs. Cook has served in this position since Jobs' death in 2011 and has managed to get the company through the recession caused by the coronavirus pandemic and help it reach this milestone. Apple's market value has increased by almost $2.7tn in just a decade under Cook's leadership. This was a surprise for all those who criticized him after he took Jobs' role as the chief executive.
Ben Wood, the chief analyst at CCS Insight, commented on Cook, saying: "Cook was seen as a safe but rather conservative bet. But what he's delivered is nothing short of astonishing. He has made the iPhone franchise the most lucrative item of consumer electronics in history."Katy Huberty, the managing director and analyst at Morgan Stanley, said that Apple's stock increased about 500% over the course of the last five years, surpassing the S&P 500's 105% growth during the same time. According to Statista's survey on the effect of coronavirus on the U.S. stock market, as of mid-November 2021, the S&P 500 sector has recovered and reached levels above those of January 2020, right before the start of the pandemic.
About the author

Julija A.
Julia A. is a writer at SmallBizGenius.net. With experience in both finance and marketing industries, she enjoys staying up to date with the current economic affairs and writing opinion pieces on the state of small businesses in America. As an avid reader, she spends most of her time poring over history books, fantasy novels, and old classics. Tech, finance, and marketing are her passions, and she's a frequent contributor at various small business blogs.
More News
Ryder System has recently acquired Whiplash, a company based in City of Industry, California, with multiple channels for fulfillment and logistics services.
By Julija A.
·
March 14,2022
A major outage of Amazon's network on December 7th severely disrupted the operations of numerous US companies for more than five hours.
By Julija A.
·
December 13,2021
The food delivery wars of the pandemic era continue with the latest acquisition of one of the biggest food delivery services in Europe.
By Julija A.
·
January 20,2022
---
Leave your comment
Your email address will not be published.