Apple Acquires Self-Driving Vehicle Startup Drive.ai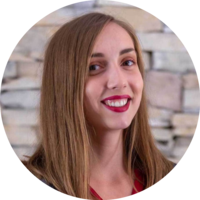 Apple Inc. confirmed its acquisition of the self-driving car startup Drive.ai yesterday.
The Silicon Valley autonomous vehicle startup filed WARN documentation with the Employment Development Department of California on June 12 announcing its closure on June 28. The news of Drive.ai shutting down was first reported by the San Francisco Chronicle.
Earlier this month, there were rumors of Apple showing interest in purchasing the AI tech company which was once valued at $200 million.
In yesterday's statement, the creators of iPhone informed the public about their latest procurement. The value of the deal was not disclosed.
This purchase confirms Apple's on-going interest in self-driving car software. A few years ago, the tech giant started an autonomous driving vehicle initiative of its own called Project Titan, but not much is known about it.
After the January layoffs of 200 employees who had been working on the stealthy self-driving car design, Apple found itself in need of skilled staff in the field of engineering and robotics.
In response, it resorted to an acqui-hire, a well-known move in Silicon Valley. The term refers to a strategic buyout of smaller startups by large players in the industry with the sole purpose of acquiring their engineers.
Even though the shuttle firm had been struggling financially and looking for a buyer since February, its talent pool is undeniable. Drive.ai was founded in Mounting View, CA in 2015 by a team of Stanford University graduates who worked under the supervision of the acclaimed AI expert Andrew Ng.
In its early years, the company received quite a lot of attention and capital. According to CrunchBase data, the artificial intelligence startup raised $77 million in venture capital from backers such as New Enterprise Associates, GGV Capital, Northern Light Venture Capital, HOF Capital, Nvidia GPU Ventures. It was last valued at $200 million in June 2017.
Before Apple acquired it, Drive.ai had been running a pilot program in Arlington, TX, offering on-demand service to the general public free of charge. Since October 2018, the interested citizens were able to order a self-driven vehicle via Drive.ai mobile app or by using one of the kiosks located across the city.
Adrian Fine, director of communications and policy at Drive.ai, gave no statement to the media about the closure.
About the author
Ivana V.
Ivana is a staff writer at SmallBizGenius. Her interests during office hours include writing about small businesses, start-ups, and retail. When the weekend comes, you can find her hiking in nature, hanging off of a cliff or dancing salsa.
More from news
The US drive-thru restaurant franchise Checkers & Rally's closed a multimillion-dollar deal with Israeli startup Hi Auto and purchased its AI-based speech recognition software. The restaurant chain announced that it was implementing the technology in all the company-operated stores and most of the franchised locations. Hi Auto's technology will enable Checkers & Rally's customers to place their orders through an automated speech recognition system that reportedly has a 95% accuracy rate. The system is capable of recording changes in the order during conversations with customers and understands complex menus and even half-sentences. In short, the solution acts as the perfect employee who does not grow weary, never misses a day of work, is always polite, and never forgets to suggest upsells. The system helps solve the labor shortage problem in the US restaurant industry, which loses hundreds of thousands of employees each month. When compared to human employees, the software is able to take orders faster and handle more customers simultaneously without any errors. The move is seen as a strategic one by Checkers & Rally's, which has been struggling in recent years to keep up with the likes of major chains such as Wendy's, Burger King, and Jack in the Box. Along with investing in restaurant POS systems that streamline order management, Checkers & Rally's has also been upgrading its mobile app. The goal is to make it easier for customers to order and pay ahead without having to wait in line for the cash register. The deal is also a major achievement for Hi Auto, which was founded in 2019 by Zohar Zisapel and has raised $8 million to date. The company will now be able to scale its operations and widen its presence in the US market with one of the biggest fast-food companies as its client.
By Julija A.
·
March 18,2022
Pony.ai, a US- and China-based autonomous driving tech-startup company, reported on March 7, 2022, that its valuation had peaked at $8.5 billion.
By Julija A.
·
March 14,2022
On January 25th, New York and Tokyo-based startup Bokksu announced its Series A funding round raised $22 million.
By Julija A.
·
February 07,2022
---
Leave your comment
Your email address will not be published.