Amazon Stocks Drop on the Back of Mixed Q2 Report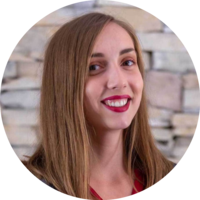 Amazon shares dropped by 2% following Thursday's release of the second-quarter earnings report, which shows the company exceeded sales forecasts but missed profits estimates.
The results show significant investments into infrastructure aimed at providing faster delivery are starting to pay off, boosting sales at the expense of lower profit margins, even as revenues surpassed analysts' expectations.
As a consequence, Amazon stocks traded around 2% lower, at the price of about $1973.82 in yesterday's after-hours trading session.
The world's largest e-commerce company announced its sales in the second quarter amounted to $63.4 billion, with revenue rising 20% compared with the same period last year, topping the 17% growth rate Amazon posted in April. Amazon attributes these numbers to earlier investments in faster shipping, which has generated more orders.
"Customers are responding to Prime's move to one-day delivery — we've received a lot of positive feedback and seen accelerating sales growth," said Jeff Bezos, Amazon founder and Chief Executive Officer. "Free one-day delivery is now available to Prime members on more than 10 million items, and we're just getting started. A big thank you to the team for continuing to make life easier for customers."
Making such quick delivery times to compete with rivals like Walmart, who offer 2-day shipping without membership fees have cost Amazon $800 million in warehouse infrastructure investments in the three months ending in June.
According to Chief Financial Officer Brian Olsavsk, the company will continue to make such investments in the future, aiming to provide next-day delivery for all of the 100 million products available to Prime members. "Right now we are seeing an increasing and ramping cost penalty, and that's what's built into the Q3 guidance," Olsavsky said in a call with reporters.
All that spending on faster deliveries has affected Amazon's profit margins, resulting in the lowest net income since the second quarter of last year - $2.6 billion. The company's third-quarter operating income predictions also remain below analysts' estimates of $4.4 billion, ranging between $2.1 and $3.1 billion.
"Second quarter′s results were negatively impacted by margin compression in North America due to the investments in next-day Prime delivery, which we continue to believe is an example of short-term pain for long-term gain," Moody's Amazon Analyst Charlie O'Shea said in an email statement, reported by CNBC.
Operating guidance for the third quarter expects sales to grow further, between 17% and 24% compared with the same period of 2018, and amount to anywhere between $66.0 billion and $70.0 billion.
About the author
Ivana V.
Ivana is a staff writer at SmallBizGenius. Her interests during office hours include writing about small businesses, start-ups, and retail. When the weekend comes, you can find her hiking in nature, hanging off of a cliff or dancing salsa.
More from news
As people continue to feel the effects of the pandemic, many small business owners are struggling to keep their businesses afloat. The US Congress is considering House Bill 3807 to help small businesses with a $42 billion relief package. Erika Polmar, the Independent Restaurant Coalition executive director, said this bill would be a "lifeline" for around 2,700 independent restaurants in Oregon that applied for relief last year but never received it. House Bill 3807 now has to pass the US Senate, and we've yet to see how much relief small businesses will actually receive. If this bill passes, it will provide much-needed relief to small businesses across the country. As Polmar said: "The future of our industry, the 216,000 jobs that restaurants and bars provide Oregonians, are in jeopardy if we don't replenish this fund." If voted in, House Bill 3807 would help the Restaurant Revitalization Fund and support many other businesses impacted by the pandemic. With this bill, small business owners could apply for grants to cover expenses such as payroll, rent, and utilities, letting them avoid getting unfavorable loans to keep their business running. This would be a massive relief for many small businesses that have been struggling to stay open during the pandemic. And although many of them are busy again, they are now facing serious problems with inflation. "All of those costs have skyrocketed. So, what you may have seen happening in 2019 as a really great banner night is now barely making ends meet," said Polmar. Dwayne Thomas, the president of the Live Events Coalition, commented on the bill, saying: "We're just in debt up to the hilt trying to stay open and relevant as now we're going back to work. We're going back to work amid a worker shortage, amid all kinds of supply chain issues, and we're going back to work quite quickly." He also said that the $13 billion would be allocated to different businesses and divided into three rounds. The first round of relief will go to those who lost 80% or more of their income within the past two years.
According to the most recent data from the Bureau of Labor Statistics, February 2022 saw significant job growth.
By Vladana Donevski
·
March 10,2022
Despite some progress over the years, the gender gap persists in finance programs at top business schools.
By Julija A.
·
February 08,2022
---
Leave your comment
Your email address will not be published.